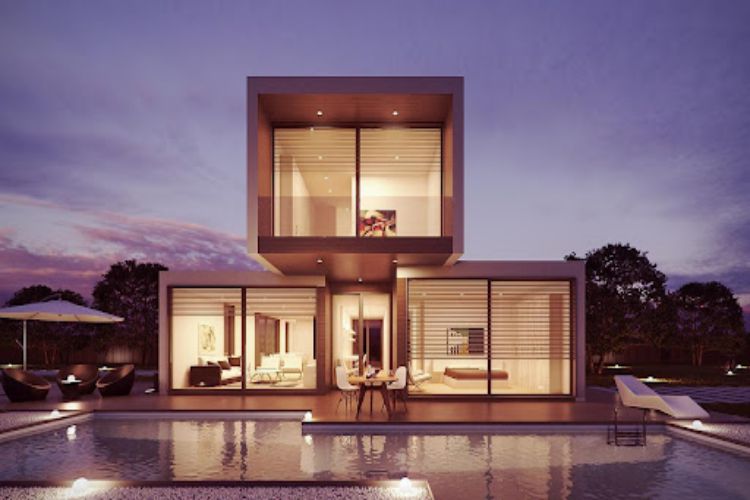 Are you looking for a way to turn your hard-earned money into a long-term investment? Consider investing in vacation home rentals for sale. With the right strategy and knowledge, you can make a significant profit by owning and renting out these properties.
This guide will provide tips on how to purchase and manage vacation homes with the goal of creating a healthy return on your investments. You'll learn about the different types of vacation home rentals available, how to evaluate potential properties, as well as essential management techniques that will help you maximize your returns. So, buckle up, and let's get started!
Step 1: Know Your Needs
The first thing you need to do is figure out what type of property will suit your needs. Do you prefer beach vacation rentals for sale? Are you looking for something more rural, like a cabin in the woods? Or perhaps, you want to purchase an apartment unit or a condo.
Regardless, it's important to research the area first and determine what kind of property would be best for your budget. Make sure you also consider who you're marketing to, as this will help shape the type of vacation home rental you should buy in order to maximize returns.
Step 2: Sort Out Your Finances
Once you know what kind of property you want, it's time to sort out your finances. How much are you willing and able to put down as a deposit? What type of loan will best suit your needs? Do you need to obtain any additional funding for renovations or repairs?
It's important to research the different types of loans available, compare interest rates, and choose the option that gives you the most value for your investment. With that in mind, here are the most popular types of loans for vacation rental investments.
Conventional Loans: These are typically offered by banks and other traditional lenders. They offer fixed or adjustable-rate loans, with the best rates being available to those with strong credit scores.

FHA Loans: The Federal Housing Administration (FHA) offers insured loan products that have less stringent requirements and lower down payment options when compared to conventional loans.

VA Loans: Veterans can take advantage of VA loans which offer zero down payment and favorable terms.

Jumbo Loans: These are larger loan products specifically designed for vacation rentals that require a bigger down payment than conventional loans.

DSCR Loans – Debt-service coverage ratio loans are a type of loan used to finance larger rental investments. They work by taking into  account the rental income generated from vacation rental property and use it as leverage to cover some or all of the debt service payments.

Home Equity Lines of Credit (HELOCs) – HELOCs are loans secured against the equity of a home you already own. They provide an easy way to access capital without having to take on a traditional loan product and offer more flexibility with repayment terms.

Bank Statement Loans – These are loans based on the income generated from rental properties and typically require less documentation, making them perfect for freelancers and those who work on a contract basis.
When you know the mortgage options for vacation rentals, you can decide which one is best for your investment.
Apart from deciding on the type of loan to get, you should also factor in the cost of property taxes, insurance, maintenance, and upkeep of the vacation home, as well as any other associated costs.
Step 3: Check Short-Term Vacation Rental Listings
Perhaps, the quickest way to look for available vacation home rentals to buy is by using short-term rental listings. Companies that specialize in these types of properties, such as the Short Term Shop, have extensive databases that can help you narrow down your search. You can check out vacation rentals for sale here and contact the listing agent directly to discuss more details.
When searching the listings, make sure you check the location, size of the property, amenities it offers, and any nearby attractions that can help increase occupancy rates. You should also look into local zoning laws to make sure what you're buying is legal and won't get shut down due to restrictions in the area.
Even if you're not ready to purchase a vacation rental just yet, checking out the listings is a great way to get an idea of what kind of properties are available in your area, as well as their prices. It is also a great way to get familiar with the local rental market and trends.
Step 4: Seek the Help of a Real Estate Agent
Once you've done your research and have a good understanding of what type of vacation rental properties for sale to look for, it's time to start your search. Working with an experienced real estate agent can help simplify the process and save time on your search.
A reliable agent will have extensive knowledge about the local market, be familiar with listing agents in the area, and have access to off-market deals that are not yet listed. They should also be able to advise you on a suitable purchase price for any potential investments.
If possible, try to find an agent who specializes in vacation rental properties as they will likely have more experience in this field than a traditional real estate agent. The right professional can make a huge difference when it comes to finding and purchasing the right property.
Step 5: View the Properties
At this point, you and your agent should have already come up with a short list of vacation home rentals for sale that meet your criteria. You should take the time to view these properties in person to get a better understanding of how suitable they are for use as short-term rentals.
Things you should consider when viewing each property include things like the layout, design, and structural features. You should also walk through all of its rooms to see if they feel right for a vacation rental home and check for any potential repair needs.
It would also be beneficial to speak with the neighbors to get their opinion on the area, as well as any feedback they may have on the property you're considering. Ask any questions you may have about the property and take notes while you view the properties so that you can easily refer back to them later when making your decision.
Step 6: Do Some Research on Similar Properties in the Area
After you've narrowed down your options, it's time to do some research on similar properties in the area. You can check out listings of properties that have already been rented as short-term rentals and compare their pricing to that of your potential investment.
You should also look into seasonality trends in the local rental market to get an idea of how occupancy rates would vary throughout the year. This will help you determine whether or not investing in a vacation rental home is a good fit for you long-term.
Step 7: Conduct a Property Inspection
Once you have chosen a particular property, it's important to have a professional inspector conduct an in-depth assessment of the home. This is particularly important for properties that are more exposed to harsh weather elements—think of waterfront vacation homes for sale.
A professional inspector will check for any signs of damage or deterioration and make sure that everything meets the necessary safety standards. This will help you make sure that the property is safe and secure for your future guests. Of course, it can also help you plan out any necessary repairs or renovations that need to be made before you start renting out the property.
It's always better to be safe than sorry when it comes to investing in vacation rental homes, so don't skip this step!
Step 8: Make an Offer
Whether you're buying vacation homes for sale by owner or through a broker, the final step is to make an offer.
You should outline all of your terms and conditions in writing, including the amount you are willing to pay and any associated contingencies. You should also provide documentation that shows that you have secured a mortgage loan or other financing if necessary. Your real estate agent will be able to walk you through this process and help ensure that everything goes smoothly.
Once your offer has been accepted, it's time to finalize the paperwork and move forward with closing on the property. This might involve signing documents at a title company or bank, making payments to secure insurance coverage for the property, etc.
Once everything is finalized, you can start planning out how to turn the property into a successful vacation rental home!
Key Aspects to Consider When Assessing Vacation Rental Properties for Sale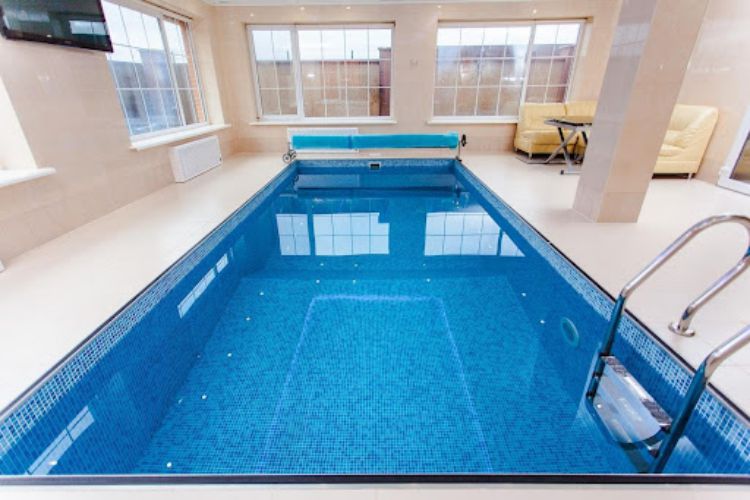 Unlike other investment properties, there is a specific set of factors that you need to consider when buying vacation home rentals for sale. Here are the key aspects to keep in mind.
Proximity to Popular Tourist Attractions and Activities
Your success as a vacation rental property owner will be largely determined by how close your property is to popular tourist attractions, restaurants, and other activities. The closer your rental is to these spots, the more likely you are to attract guests.
So, when looking for properties to invest in, it's best to start in neighborhoods that are close to popular tourist attractions.
Amenities
The best vacation rentals are those with amenities that can make your guests' experience as comfortable, convenient, and enjoyable as possible. Look for properties that have features like a pool, game room, hot tub, outdoor patio or deck, etc. These amenities can really make your property stand out from the competition and attract more guests.
Cap Rate
The capitalization rate (cap rate) is one of the most important metrics for assessing a potential investment property. This metric measures the return on your investment (ROI) and will help you determine whether or not the home is worth investing in. To calculate it, divide the annual net operating income of a property by its value or purchase price.
For example, if you are buying one of the vacation condos for sale in a particular area that has been rated out, with a purchase price of $100,000 and an annual net operating income of $10,000, the cap rate would be 10%. The higher this number is, the better return on your investment that you can expect.
However, you should also remember that high cap rates also mean high risk, so be sure to establish your risk tolerance before investing in a property.
Local Short-Term Rental Laws and Regulations
Depending on where you are buying, there may be restrictions on how often you can rent out the property or what types of properties are allowed to be used as vacation rentals.
For example, there might be a certain rule on how many nights a property can be rented out in a year, or you might need to obtain certain permits before renting out the property.
It is always best to do your research. You don't want to invest in a property only to find out later that it cannot legally be rented out!
Management Strategy
Last but not least, you need to come up with a management strategy that will help you make the most of your rental property.
For example, if you are planning on managing it yourself, then you'll need to factor in time and energy for listing, cleaning, and maintaining the property. If you plan on hiring a property manager or using an online service, like Airbnb or VRBO, then consider how much that will cost per month.
No matter which routes you take, do your research and ensure that it is a sound decision.
Conclusion
Investing in vacation home rentals for sale is undoubtedly a great way to make money and create wealth. However, it is important to take the time to assess each potential property carefully and consider all of the steps and factors outlined above. Doing so will help you make an informed decision and ensure that your rental home is a successful one.
Best of luck!