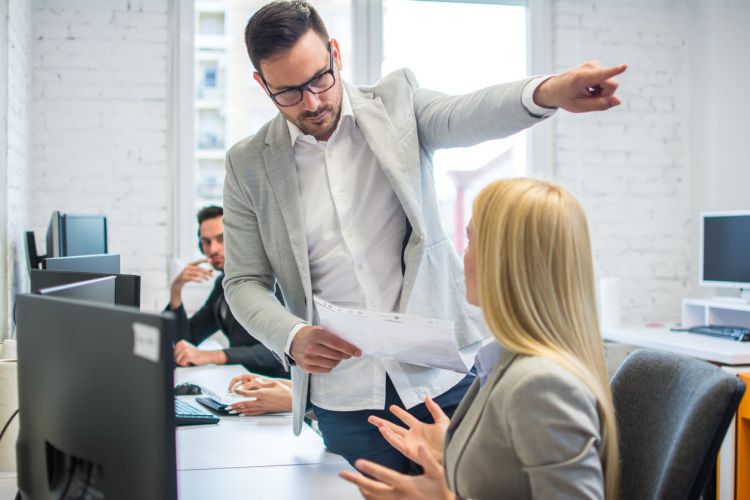 There are some parts of being a business owner that are going to be more enjoyable than others. For example, if you are someone in this role, then you might enjoy the goal-setting and profit optimization parts of the business. However, something you might not enjoy could be people management. Of course, when you are in such an influential role, you don't get to pick and choose what responsibilities you do. Covering all the bases is just part of the job and there isn't much you can do about that. 
One of the trickiest parts about being a business owner and managing your staff is when it comes to discipline. No one likes to be a boss that is too harsh on their staff. However, there are going to be occasions when you must use your authority for the benefit of the workplace. Not every member of staff throughout your career is going to be perfect, and you need to know when it is the time to act. If you are finding it hard to tell when to take disciplinary action, the following guide might be of use to you. 
Poor Attitude and Rudeness 
A workplace involves many different people doing many different jobs. Everyone's responsibilities help to contribute to the success of a business. No matter what role you have, the attitude that you carry on you is very important. Part of running a successful business is having a good team spirit and emphasizing the importance of teamwork. If someone is continuously having a poor attitude or being rude, this is going to harm multiple people around the workplace. Of course, there are going to be people who are just having bad days or going through tough times in their life. So, you shouldn't be too quick to punish this. However, if you feel the rudeness is impacting other workers and the attitude is constant, it might be time to talk to your employee. 
Lack of Professionalism 
When you are working, there often isn't a need to be 100% formal all the time. You build relationships and get to know each other in a more informal way, which is good. However, you should still be professional when it comes to your work. For example, if you are coming to work underdressed or without the right equipment consistently, this could be a call for a disciplinary warning. As well as this, if you are having issues with a worker coming in intoxicated, you are going to need to intervene. In this instance, it is good to use marijuana drug testing, or testing for other drugs, to back your actions and get accurate answers. 
Continuous Conflict 
If a worker is constantly getting into conflict with other members of staff, you need to intervene. Your workplace should be a positive place for everyone. It can be hard to judge conflict at times. However, try to use your best judgment to come to a solution for the better of the team.