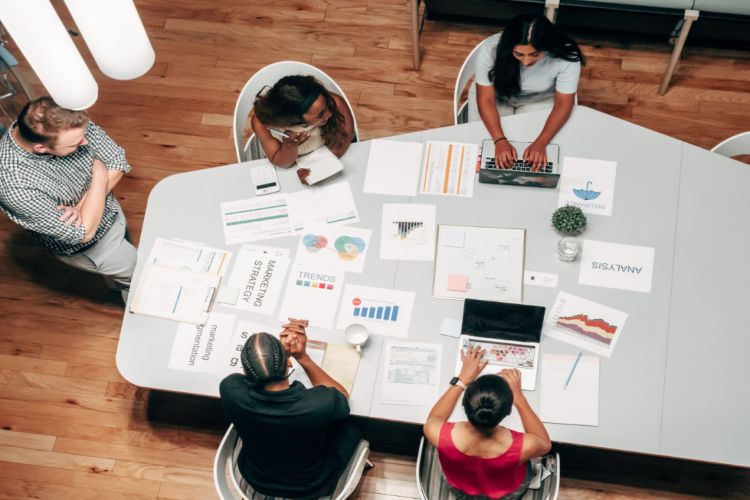 Keeping up with the competition in the fast-moving realm of digital marketing can be a daunting task. With new technologies and platforms emerging daily, businesses must constantly adapt and innovate their marketing strategies to remain relevant and successful. It is where digital marketing agencies come in – they offer businesses the expertise and resources needed to stay ahead.
This article delves into the pros and cons of employing a digital marketing agency. If you are a small business owner seeking to enhance your online presence, read on to discover more. Also, this article will provide valuable insights to help you make an informed decision if you're a large corporation looking to improve your marketing ROI.
1. They're Specialists in Digital Marketing
Digital marketing agencies have a team of skilled professionals specialized in various aspects of digital marketing, including email marketing, content marketing, pay-per-click (PPC) advertising, search engine optimization (SEO), social media marketing, and others. 
These experts bring with them extensive knowledge and experience that enable them to create efficient digital marketing campaigns that yield desirable outcomes.
According to the BLS, the rise of digital media will result in diminishing demand for print advertisement. Therefore, the demand for digital marketing agencies is expected to be rigorous in industries that rely on these specialists. It is these agencies that develop digital media campaigns that focus on engaging customers through a variety of channels such as live chats, social media, and websites.
Businesses can benefit from the latest marketing techniques and strategies by hiring a digital marketing agency. Keeping up with the latest industry trends and advancements, digital marketing agencies develop tailored and efficient marketing campaigns for their clients, utilizing their expertise in digital marketing.
Moreover, several digital marketing agencies provide specialized services in addition to their digital marketing proficiency. For example, some agencies specialize in website design and development, while others offer social media management services and employee recruitment.
Digital marketing recruiters are specialists in finding the right candidates for businesses looking to build their in-house marketing teams. They are not only experts in recruiting but are also the best in employee retention and keeping them engaged in the work.
2. They Understand Best Practices for Your Industry
Having worked with businesses across diverse industries, they have gained invaluable experience in identifying what strategies work and what do not. They can help you tailor your digital marketing strategy to your specific industry, whether in healthcare, finance, retail, or any other industry.
For example, a digital marketing agency specializing in healthcare marketing will understand healthcare marketing regulations and guidelines, such as HIPAA compliance.
They will also know how to reach your target audience effectively, whether it's through targeted social media ads or email marketing campaigns. According to Constant Contact, 21% of emails are opened within the first hour of delivery. Hence, most agencies know the significance of email marketing campaigns and use it as a preferred digital marketing tool.
By working with a digital marketing agency that understands your industry, you can be sure that your marketing campaigns will be effective and compliant.
3. They Can Handle Your Campaign from Start to Finish
You don't have to worry about the details of planning and executing your marketing campaigns. The agency handles everything for you.
From conducting research and developing a marketing strategy to creating content and designing ads, a digital marketing agency can handle all aspects of your marketing campaign. Employing Elevate Digital marketing agency allows you to concentrate on managing your business while the agency takes care of your marketing requirements.
Furthermore, these agencies possess the requisite resources and expertise to execute successful marketing campaigns. They have access to advanced tools and technologies to help them create and execute campaigns that deliver results.
4. You'll Get Access to Experts and Best Practices for Your Industry
When you hire a digital marketing agency, you gain access to a team of experts with a wealth of knowledge and experience in the industry. These experts possess a profound understanding of digital marketing's best practices and remain well-versed with the latest trends and technologies. They can offer valuable insights and guidance on developing efficient marketing campaigns that generate significant results.
Moreover, these agencies have worked with businesses across various industries, which means they have experience in understanding your industry's unique challenges and opportunities. This experience allows them to develop customized marketing strategies tailored to your business and industry.
In addition to access to experts and industry best practices, they also have access to advanced technologies and tools. These tools can help them create, launch, and optimize campaigns more efficiently and effectively than an in-house marketing team. It means you can get the most out of your marketing budget and achieve a higher ROI.
5. It's Less Expensive Than Doing It Yourself
While hiring a digital marketing agency requires an investment, it can be less expensive than doing it yourself. Creating and executing a successful digital marketing campaign requires a lot of resources, time, and expertise. You can save time, resources, and money by outsourcing your digital marketing needs to an agency.
Digital marketing agencies have access to advanced tools and technologies to help them create and execute campaigns more efficiently and effectively. Additionally, outsourcing your digital marketing needs to an agency can help you avoid costly mistakes when you don't have the necessary experience and expertise. 
These mistakes can be expensive and time-consuming, whereas a digital marketing agency has the expertise to avoid them in the first place.
6. Digital Marketing Agencies Have Teams of Professionals
One of the biggest advantages of working with a digital marketing agency is having access to a team of professionals with diverse skill sets. These professionals include graphic designers, content writers, social media managers, SEO experts, and digital marketing strategists. With a team of specialized experts, you can rest assured that your digital marketing campaigns will be executed effectively and efficiently.
Every team member contributes a distinct viewpoint and skill set, working together to establish a comprehensive and efficient digital marketing strategy for your business. They work together to create engaging content, develop a marketing plan that fits your business goals, and measure the success of your campaigns.
The Decision to Hire a Digital Marketing Agency Can Enhance Your Online Presence
Hiring a digital marketing agency can be a valuable investment for businesses looking to enhance their online presence and drive growth. These agencies offer various services, including creating digital marketing strategies, developing engaging content, managing social media platforms, and executing effective ad campaigns.
According to IBIS World, the number of digital marketing businesses in the United States exceeds 8,766, providing you with a range of options based on your specific needs and budget. Furthermore, with the continuous growth of digital marketing, there has been a 19.6% increase in the number of such businesses from 2018 to 2023 in the US, indicating that digital marketing is here to stay for the foreseeable future.
The decision to hire a digital marketing agency ultimately depends on the needs and goals of your business. For example, if you're looking to enhance your online presence and drive growth, a digital marketing agency can provide the expertise, resources, and tools needed to achieve those goals.