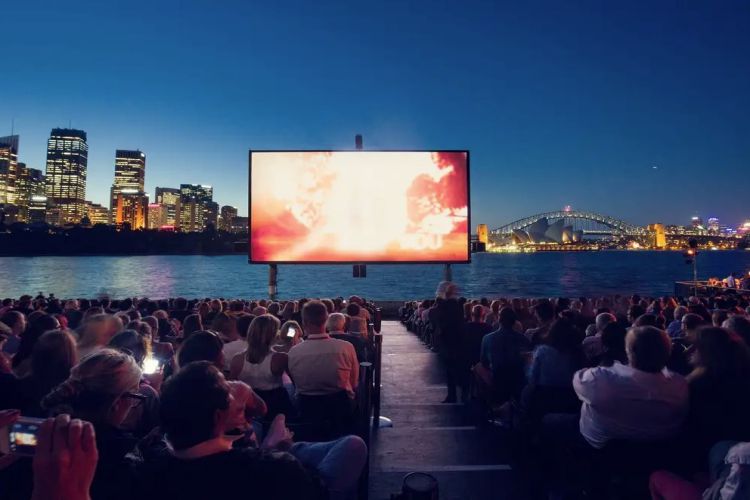 Did you know that 2022's Avatar: The Way of Water raked in more than two billion dollars in revenue? It goes to show that big-screen movies can still be major money-makers. 
If you want to cater to this national love for the silver screen, you could consider opening a movie theater. Many people dream of taking this step but they don't know where to get started.
If you want to open a movie theater, there are a few things you need to know. Read this article for some handy startup tips. 
Plan Your Theater's Identity
Before you open your new theater, you'll need to think carefully about every element of the movie theater business, from the big picture to the tiny details.
First off, think about what kind of movies your theater will show. Will it show major Hollywood blockbusters or independent films? Maybe it could show foreign films, local movies, or a mixture of them all!
The world of movie theaters is a competitive market. So, you may want to try to find a niche that will allow you to stand out from the crowd.
Consider using a special theme like pirates, rainforest, or space for your theatre. You could add décor and have your staff wear unique costumes depending on the theme. Getting creative in this way can help to draw in families and attract media attention. 
Get Registered
Before you can get started with showing movies to the general public, there are a few administrative tasks you'll need to complete. It's necessary to register your business for tax purposes. You will also need to start a business account to process your funds.
Consider hiring an accountant to help you through these setup stages. It can be complicated for those who are unfamiliar with the business. 
The exact steps you need to follow depend on where you plan to open your theater. Check your city and state guidelines and be sure to follow the rules to the letter. 
Make a Budget
If you want your theater to be a success, you'll need to think carefully about finances. Before you open for business, map out incomings and outgoings. Factor in rent, movie licensing costs, staff wages, and everything else you can think of.
Once you've factored in all these outgoings, make an estimate of how much income you'll need to turn a profit. This will help you make goals for how many ticket sales and concession revenue you'll need. 
Find Quality Premises
Now you have the ideas down, it's time to start laying solid foundations for your movie theater business. You will need to choose the perfect premises where your movies will be shown. It needs to strike the right balance between a great location and affordable rent. 
It will need to be big enough to fit your audience, projection equipment, and other facilities. Ideally, look for a building that has already served as a movie theater. If not, you may have to spend big on fitting the premises with everything you need. 
Think about location too. While a theater in a downtown area could attract lots of foot traffic, you may find rents in these areas are extremely high. If you decide to open your theater outside of town, you'll need to ensure it has good road links and plenty of parking. 
Consider working with a commercial realtor to find the right premises for you. These experts can find just the right property in your area and budget, using the tricks of the trade to your advantage. 
Don't overstretch yourself when choosing a property. Saddling yourself with unmanageable rent is one of the quickest ways to tank your business. It's better to start with a smaller, cheaper property and build up to something bigger if your business is a success in its early years. 
Hire Staff
You can't run a movie theater alone. You'll need reliable staff to help you. You'll need to hire a manager, ticket staff, concessions staff, and janitors.
Again, this is all about striking a fine balance. You don't want to blow your budget by hiring too many people. On the other hand, you could end up in trouble if you're understaffed. 
Above all, take the time to recruit properly. Conduct a thorough interview process so you know you're working with people you can trust. 
Sell Concessions
Most movie theaters only make a small portion of their revenue through ticket sales. The real money comes through the opportunity to sell snacks and drinks to your audience. 
Look for a supplier for snacks and drinks and set up concessions stands inside your premises. Consider running some market research to find out what kinds of foods your customers are looking for. You could even consider offering special items for events and holidays.
If you want to expand the extra income from food sales and you have the space, you could even consider opening a café. This will allow patrons to enjoy a coffee and a bite to eat before or after the movie. 
Reward Loyalty
In any business, it's important to build a strong customer base. Repeat business will be your lifeblood, allowing you a consistent stream of income. So, once your movie theater is up and running, you'll need to do everything you can to keep customers coming back for more.
It's a good idea to get creative, using modern loyalty schemes to keep your customers' interest. Consider using entertainment customer centric loyalty engagement to boost customer interest. 
Grab Some Popcorn and Enjoy More Great Articles!
If you- want to open a movie theater, it pays to learn as much as possible about the industry. This is a competitive industry, but with the right preparation and effort, you could carve out a niche.
We hope you enjoyed reading our article. If you'd like to read more quality content, there's plenty more for you to enjoy. Sit back, grab some popcorn, and work away!