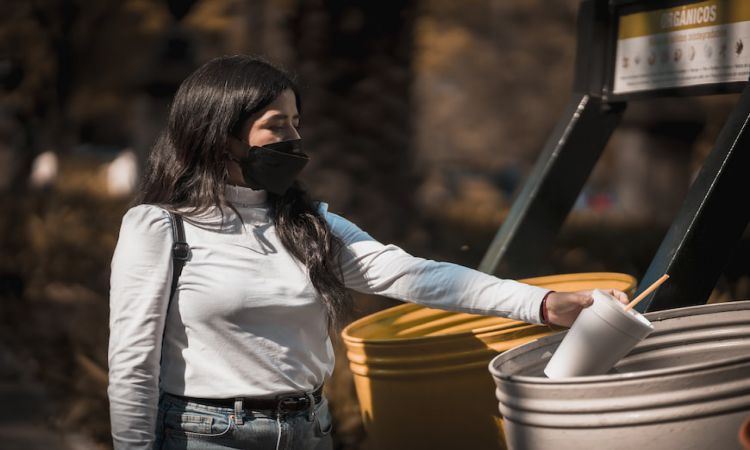 Polystyrene foam, also known as Styrofoam, is a ubiquitous material that is used in a wide range of products, from disposable cups and food containers to protective packaging materials. While polystyrene foam is lightweight and inexpensive, it poses a significant challenge for waste management due to its non-biodegradable nature and difficulty in recycling. The question "is polystyrene recyclable" is a hotly debated topic, and the answer is not straightforward.
In this article, we will explore the process of polystyrene foam recycling, also known as expanded polystyrene recycling, and its environmental impact. By breaking down the various factors that contribute to the challenges and opportunities in polystyrene foam recycling, we hope to shed light on this complex issue and inspire greater awareness and action toward reducing polystyrene waste.
What is Expanded Polystyrene (EPS) and Why is it a Recycling Challenge?
Expanded Polystyrene (EPS) is a lightweight and rigid foam plastic material that is commonly used for packaging, insulation, and disposable food containers. EPS is made up of tiny beads that are fused together with heat and pressure to create a structure that is 98% air.
The challenge with recycling polystyrene containers is that it is difficult to collect, transport, and process due to their low density and bulky nature. EPS takes up a lot of space, making it expensive to transport and store. It also easily breaks apart into small pieces, making it difficult to handle during the recycling process. Additionally, EPS is not easily recyclable in traditional curbside recycling programs due to the lack of infrastructure and equipment that can handle this material.
Although EPS can be recycled, it requires specialized equipment and a separate collection process. Therefore, plastic foam recycling is often not economically viable, and it is more common to dispose of it in landfills or incinerate it. However, there are ongoing efforts to find more sustainable solutions for PS recycling, such as the development of new collection and processing methods and the use of chemical recycling technologies.
Is Polystyrene Recyclable?
Polystyrene, also known as PS, is a type of plastic commonly used for a wide range of products such as food containers, disposable cups, and packaging materials. If you are also asking "is polystyrene recyclable?", the short answer is yes, it can be recycled, but it is not widely accepted by curbside recycling programs due to its low density and high volume, which makes it difficult and expensive to transport.
In addition, polystyrene can easily break into small pieces, which can cause problems during the recycling process. When polystyrene is mixed with other recyclable materials, it can contaminate the entire batch and reduce the quality of the recycled materials.
However, there are specialized recycling facilities that can recycle polystyrene by using a process called "thermal recycling" or "pyrolysis," which involves heating the material to high temperatures to break it down into its basic components. This process can turn polystyrene into a liquid form that can be used to produce new products.
How Does Expanded Polystyrene Recycling Work?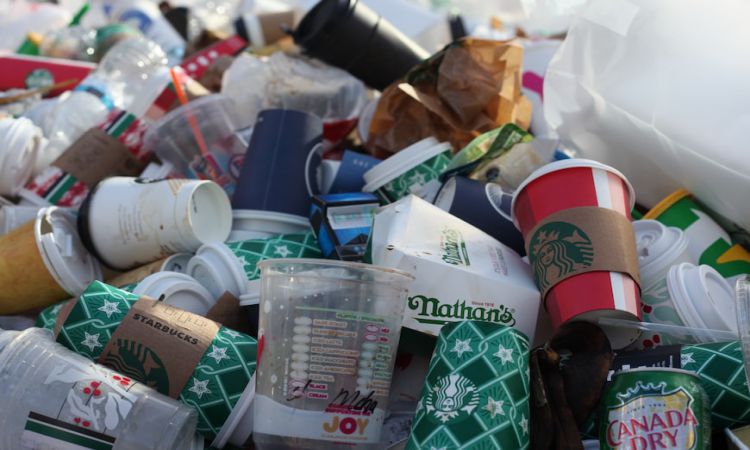 Recycling polystyrene products typically involves the following steps:
Collection: EPS waste is collected from various sources such as packaging companies, distribution centers, and waste management facilities.
Sorting: The collected EPS waste is sorted to remove any contaminants such as dirt, debris, and other types of plastics.
Compaction: The sorted EPS waste is compacted into dense blocks using specialized equipment. This process reduces the volume of the material, making it easier and more cost-effective to transport.
Transportation: The compacted EPS blocks are transported to a recycling facility that is equipped to handle this material.
Processing: The EPS blocks are then processed in a specialized machine that shreds the material into small beads. The beads are washed and dried to remove any remaining contaminants.
Melting: The EPS beads are then melted down using a specialized machine that applies heat and pressure. This process creates a dense liquid material that can be molded into various shapes and forms.
Reuse: The melted EPS material can be used to produce a range of products such as picture frames, insulation, and toys.
When you log online and type in "is polystyrene recyclable", you will likely come across a number of initiatives that are working to make polystyrene recycling more widely available. These efforts include the development of new collection and processing methods, as well as chemical recycling technologies.
What is the Environmental Impact of Recycling Polystyrene?
Expanded polystyrene recycling is a complicated process, and it is important to weigh its environmental costs with its potential benefits. When you consider the energy and resources used to collect, transport and sort EPS materials, as well as the energy required for depolymerization, it is clear that this is not a simple or inexpensive process. Additionally, there is still some concern about potential toxins being released during the recycling process.
On the other hand, reducing our reliance on single-use polystyrene products can have an immediate positive environmental impact. Recycling polystyrene also offers important benefits in terms of diverting waste from landfills and reducing greenhouse gas emissions that contribute to global warming.
Conclusion
Polystyrene foam is widely used in many everyday products but unfortunately is not biodegradable and poses significant challenges to recycling. While it is possible to recycle polystyrene, it is often not as easy or cost-effective as recycling other types of materials. Despite the associated costs and complexity, there is still a case for polystyrene recycling due to its potential to reduce reliance on single-use products and divert waste from landfills.
Moreover, with advances in chemical recycling technologies, the future of polystyrene recycling is looking brighter than ever. Therefore investing in research and development for new and improved polystyrene foam recycling processes is an important step toward achieving a more sustainable future.