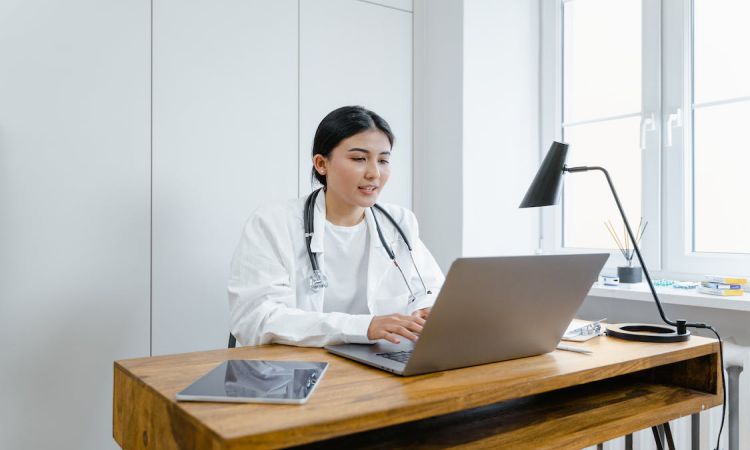 Medical offices are some of the places that can get very busy very quickly, and when that happens, it can be difficult to keep things running smoothly. That's why practice management software is so important.
This software automates a lot of the tedious tasks associated with running a medical practice, freeing up time for more pressing issues. Whether you're a practice manager, medical receptionist, or doctor, it can make your job easier—and get you back home in time for dinner!
Introduction to Practice Management Software
You may have heard of pieces of software used by medical practices before, but still aren't quite sure what they do. It's understandable; it isn't exactly a sexy subject matter! But trust us, these powerful tools can take your practice to the next level.
What Exactly Is Practice Management Software?
Let's start by breaking down what this software actually is. Put simply, practice management software is a type of computer software designed to streamline and automate administrative tasks and operations in medical offices. This can include everything from appointment scheduling to patient billing, analytics, document storage, and more.
With it, your practice can save time and money by becoming more efficient. No more tedious paperwork; this software can do it all for you in a fraction of the time it would take to do it manually.
Primary Components of a Practice Management Software
In order for this software to be fully effective, it must include certain key components. Here are the main ones you should look for in one.
Appointment Scheduling and Calendar Management – Patient scheduling software allows you to quickly and easily manage patient appointments, set up reminders and notifications, and ensure that your practice is running efficiently.
Billing – With this type of software, you can save time on billing patients as well as tracking payments. It also helps ensure accuracy when entering information into the system.
Analytics – Practice management systems usually come with analytics capabilities that help track data, such as patient demographics, appointment trends, insurance reimbursements, staff performance metrics, etc. This allows you to make better decisions based on hard data.
Document Management – Patient management software allows you to store and access patient records, documents compliant with the Privacy Act 1988, etc. quickly and easily.
Where Can It Be Deployed
Practice management software can be deployed in different ways depending on the needs of your clinic or medical office.
Desktop
If you are looking for an easy and cost-effective practice management solution, desktop practice management software is the way to go. It can be installed on your computer and used for managing practice operations.
Cloud
For a comprehensive practice management system that can be accessed anytime and anywhere, cloud deployment is the right choice. Software that is hosted in the cloud offers higher levels of scalability, availability, and reliability than traditional practice management software solutions.
Client Server
This type of software can also be deployed on a client-server. This is an ideal practice management solution for larger medical practices with more complex operations.
For example, if your practice needs to manage multiple clinics, client-server software can help you manage all aspects of practice operations from one central location.
So, before you implement this software, you should first decide which deployment option works best for your practice. This way, you can ensure that the system you choose meets all your needs.
Why Use a Practice Management Software
In today's digital world, automation is essential for any medical practice that wants to stay competitive. Here are just a few benefits of using this software for your clinic or medical office.
1. Improve Patient Care
By automating mundane tasks, like scheduling, billing, and medical inventory management, you and your staff members can focus your attention on providing the best possible care to your patients. It gives you better access to important patient data, which enables you to make quicker and smarter decisions about treatment plans.
Also, practice management software allows you to easily monitor patient progress and manage follow-up appointments.
2. Streamline Operations
As all your tasks become automated, you will be able to manage practice operations much more efficiently. The system can also help identify areas for improvement by providing real-time data and metrics about various aspects of practice operations.
3. Enhance Patient Engagement
Practice management software can also be used to better engage with patients. For example, you can use the system to send appointment reminders or patient surveys through email or text messages to enhance customer service.
4. Make Data Analytics Easier
With this type of software, medical practice analytics become more accurate and accessible. You can use practice management solutions to track patient outcomes, identify gaps in care processes, and make data-driven decisions about practice operations.
5. Increase Revenue
Lastly, automation maximizes the efficiency of your practice and increases revenue. Again, the system's automated workflow capabilities make mundane tasks a lot easier, while reducing human errors.
Plus, it will be quicker for you to track key metrics, like patient trends, which can help you spot areas where improvements can be made in order to boost revenues.
Apart from improving a clinic's processes, using this type of software brings about some benefits to the patients as well. For example, it enables them to easily book appointments and view their medical records, which saves them time.
Primary Uses of a Practice Management Software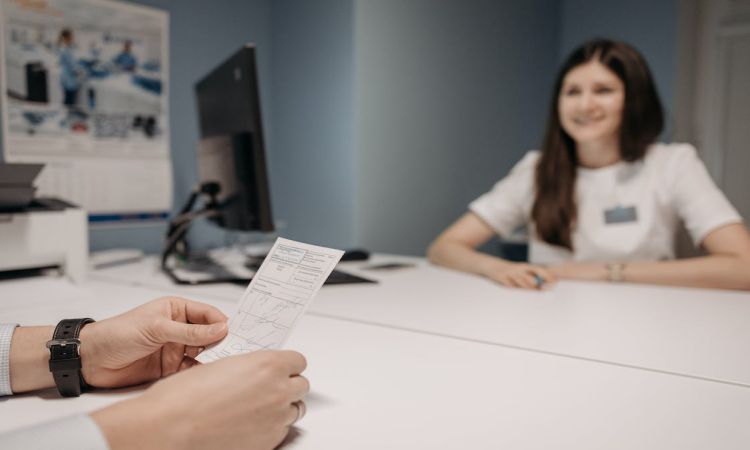 This type of software can be used in many ways to make processes in a medical office more efficient. Here is how you can use it in particular.
1. Accommodate patients' needs
By automating the practice management workflow, you can easily accommodate the needs of each and every patient. You can quickly schedule appointments or send reminders to those who need to be seen. This will help ensure that your practice is providing quality care to all its patients.
2. Track health records
Tracking electronic health records can help you identify which patients need more attention or follow-up visits. You can also use practice management software to track outcomes for each patient. This will enable you to properly evaluate the effectiveness of your practice's treatments and make data-driven decisions about future care plans.
3. Record demographics of patients
You can use this software to easily record and organize patient demographics. This will help you monitor patient populations and make it easier for you to design better care plans or provide targeted services.
4. Document healthcare services for billing purposes
Medical billing software can be used to accurately record and submit claims for the services provided. This will help you ensure that all billing is properly done and that payments are received in a timely manner.
5. Process payments
Apart from recording services for billing, you can also use this software to process payments. This includes processing credit card payments, electronic funds transfers (EFTs), or other payment methods.
This also includes payments made through insurance and other third parties. With it, you can easily submit letters of agency (LOAs) for insurance claims and practice compliance.
6. Generate reports
Reports are essential for practice management. This type of software can generate reports in just a few clicks, making it easier for you to track practice performance and identify areas where improvements can be made.
Conclusion
Practice management software is an essential tool for any medical practice. Not only does it streamline and automate tedious tasks, but it also helps ensure accuracy in patient data and billing, as well as providing actionable insights into practice performance.
With the right practice management system, you can free up time to focus on more pressing issues and keep your practice running efficiently. So, if you're looking for a way to save time and money (and who isn't?), then this type of software is definitely worth investing in.
For more interesting information on health care, you can check out the rest of our articles!