In a recent post, JetBlue Airways revealed considerable losses in the first three months of 2023. The reports showed how the company lost $192 million as fuel bills and current economic challenges got in the way of further business development. JetBlue is expected to trim flights to and from New York due to staff shortage, but the plan is also part of the FAA's decision to reduce congestion in airports and avoid flight delays. 
Besides the revenue losses, JetBlue Airways has many other issues to deal with. Among many compliance challenges, the company recently had an almost collision incident at Boston's Logan Airport, which is not an isolated incident. And let's not forget about Flight 1052, 292, and 191. 
What can JetBlue do to avoid enormous losses? And how can they better comply with safety regulations?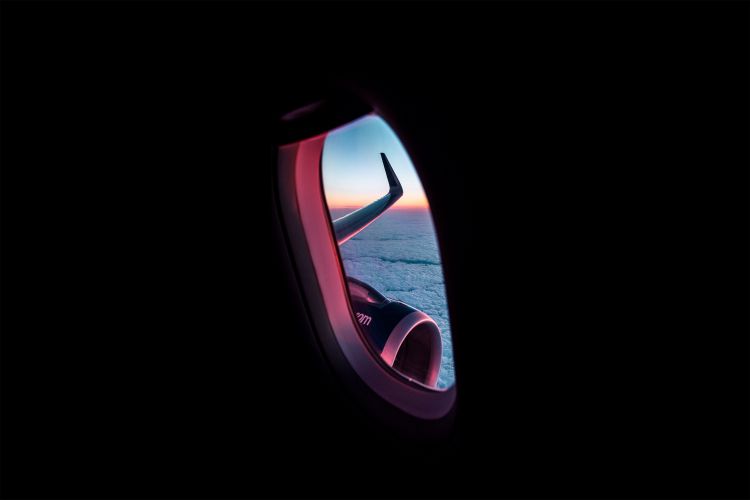 Amid losses claim, the company's CEO forecasts strong revenue growth
Despite considerable losses at the beginning of the tear, Robin Hayes, the CEO at JetBlue Airways, stated he expects significant revenue growth in the following months as demand might increase due to better vacation and travel periods. As the summer season is set to put plane companies to various challenges, JetBlue has other concerns.
For example, expenses have increased dramatically by 34% more than the previous year. Although the CFO, Ursula Hurley, stated that the business tries to keep princes balanced, it's noticeable that JetBlue was affected by inflation. At the same time, the expected recession in the US might hinder the development vision the company currently has.
In spite of the company's optimistic plans for the future, the planes at JetBlue seem to encounter frequent issues. A few incidents from this year show us how many planes experienced engine failure, overheating, and problems with pressurization. Although JetBlue is considered one of the safest airline companies, competitive reactions and maintenance are one of the company's challenges.
How can JetBlue improve, considering economic and social demands?
Making airline operations more efficient in a world where difficulties emerge frequently proves to be a severe issue. US airports canceled so many flights last year customers experienced missing baggage or didn't get refunds. This, of course, affects the companies, and American Airlines is often seen as chaotic. The lack of communication and trust from multiple businesses puts customers in a position to choose other transport forms.  
According to https://www.capptions.com/, ensuring proper safety culture and complying with regulations while managing changes is difficult for many companies. Given the multitude of documents necessary and also drastic changes in regulatory matters, providing up-to-date workflows might seem nearly impossible. Airline businesses must focus more on digitalization and shift their strategies toward customers, and that's because having weak customer service programs will only add to revenue loss yearly. American Airlines, United Airlines, and Spirit 
Airlines are known to have the most customer complaints, but this aspect didn't make a sustainable change in these businesses' operations. Organizations are also faced with severe changes. During the pandemic, the industry was one of the most hit sectors in the economy. It took time for these companies to regain their usual productivity, but that doesn't mean they're free of further challenges. They could improve this aspect by using EHS software solutions to mitigate risks and reduce the amount spent on legal costs and accident claims.
Such a solution can change the way document management is done, improve reporting and workflow, and promote corrective actions.
Maintenance comes first
Of course, what JetBlue Airways might need right now are high-quality aircraft maintenance stands. As passenger and aircraft safety must be prioritized, software solutions could provide a digital space where every little aspect of the company's flights is documented.
Standards on maintenance include three pillars: efficiency, safety, and reliability. Efficiency relates to streamlining maintenance with the latest tools and mechanics needed to perform faster and more efficiently. In security matters, providing the best experience requires mechanics to be equipped with the highest grades of materials for platforms and collaborate with passengers and crew when necessary. Finally, reliability includes specific warranties and compliances that must be respected.
Communication is paramount
One of the biggest mistakes of airline companies is not prioritizing communication. At the same time, not offering best practices or enhancing proper guidance can also hinder the crew's workflow. For example, the incident between the JetBlue airplane and the private jet could've been easily reduced if the pilot from the other aircraft announced his move. Fortunately, no one was affected or injured, but it's a matter of seconds if collisions happen in aviation.
Airplane businesses must reinforce communication within their company culture and hire people responsible enough to declare precisely what's happening and act when needed to avoid collisions and other dangerous situations. Airline safety guidance is to be reviewed by the FAA (Federal Aviation Administration) to investigate the latest occurrences.
Taking the example of the best US airlines
According to a 2022 report, some of the best American airlines include Delta Air Lines, known for its on-time performance. Although it can be a more expensive option for customers, the plane also provides free Wi-Fi and has numerous hubs around the US.
Alaska Airlines has a policy allowing travel with pets, offers an excellent Flight Pass subscription service, and partners with multiple international airlines. However, it has fewer destinations for East Coast travelers.
Southwest Airlines is the best choice for families. It provides two free checked backs and requires no cancellation or change fees, but there are no seat assignments, and the lack of first-class or business-class might set some customers apart.
JetBlue can learn and apply something new to keep the company together and avoid another meltdown. However, profit increase assumptions are insufficient for the business to keep it together, and managers must implement better on-time performance.
What's your favorite airline company?
JetBlue is considered a preferable option among Americans. Still, it has announced a considerable profit loss in the first months of the year, which may not help the organization improve for further flights. We'll see how things change in the following months when customer demand increases.