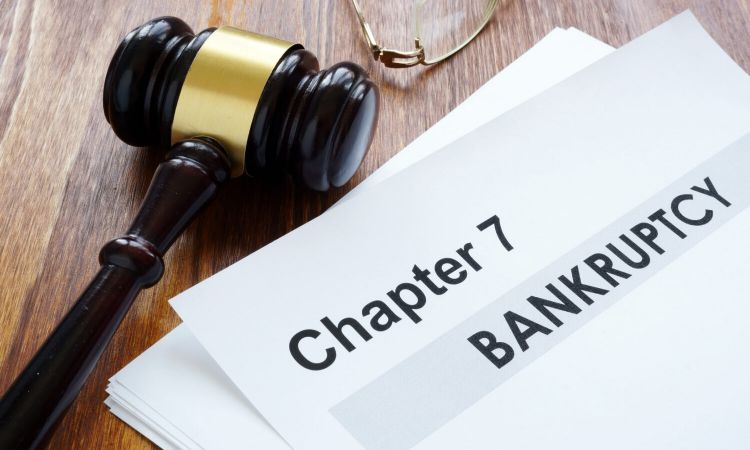 The US federal government data show that bankruptcy filings reached 414,000 cases in 2021 from 1.6 million cases in 2010. However, 97% of them belong to the category of consumer bankruptcy. The Chapter 7 bankruptcy conditions remain the same. The decision about one's financial situation depends on a bankruptcy court. If the court permits, you can retain a few assets and eliminate some debts. Although the rate of bankruptcies has reduced, knowing the implications of Chapter 7 is crucial to get some basic idea about what to do if some financial situation occurs.
Chapter 7 bankruptcy
A reputable Spokane bankruptcy attorney speaks about different types of bankruptcy to inform people of their options. Chapter 7 bankruptcy is one of them. If you opt for this type, you can find relief from several debts, such as personal loans, medical bills, credit cards, and so on. More precisely, you can expect relief from unsecured debt to be able to start afresh. Recognized debt agencies say this bankruptcy discharged nearly 95% of unsecured debts in 2016. However, one must be eligible for Chapter 7. If approved, one can also retain their primary house.
The authorities examine whether the claimant can pay off their debts or not. They calculate average income for six months and deduct primary consumer expenses from them. These exclude business expenses. Whatever figure remains indicates your disposable income. Someone with a high disposable income will likely have a slim chance of qualifying. In such a case, you may have to clear household debts using your disposable income. The government has set an income level as a benchmark for qualification or rejection of Chapter 7 bankruptcy application. Each state can have different standards. That's why it's better to approach a bankruptcy attorney for this and other complexities in these matters.
The merits and demerits of chapter 7 bankruptcy
Most personal assets, such as phones, family cars, computers, homes, etc., can be safer. Clearing the debt allows you to improve your credit score. But managing everything can be challenging when the debt exceeds 50% of your annual income. Due to this, Chapter 7 bankruptcy considers reducing your unsecured debt burden to help you live with less stress. Because the authorities relieve your debts, you don't have to worry about debt collectors and their persistent calls and threats. Most of them go away, which makes your life relatively peaceful even in this financial state.
However, you may still have to take care of alimony, child support, government taxes, and college loans. If you have to pay more home equity, you will most likely lose it. Also, chapter 7 bankruptcy will reflect in your credit history for ten years. You may face challenges when applying for new credit. Even when a lender agrees, interest charges will be excessive. Your credit cards will also become invalid.
Although filing for bankruptcy is not the best, it can be unavoidable sometimes. You can talk to an attorney for proper guidance. Your situation could benefit more from another type of bankruptcy filing than chapter 7. So, find someone trustworthy.