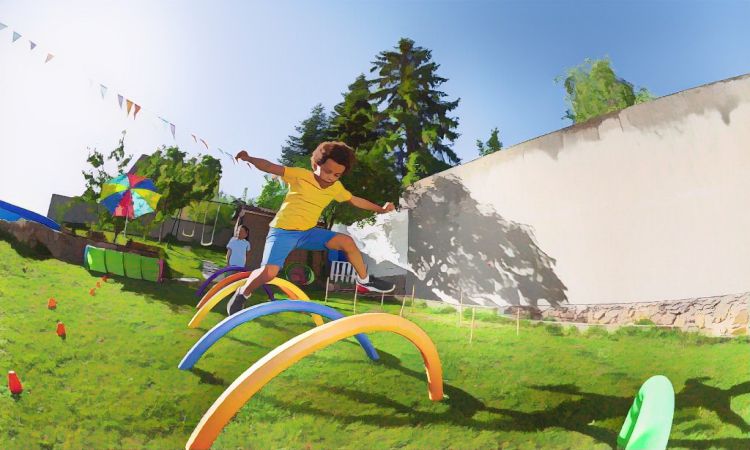 Party time is fun for kids. But only snacking and drinks don't give kids the satisfaction they need. There has to be something exciting that a well-planned activity can offer. Whether it's a birthday or another children's event, you can organize a time-bound task for them to engage their attention. Let them compete, play as teams, and do everything that involves energy and focus. However, all these should be light-hearted. After all, the purpose of the occasion is also to let them enjoy some giggles, laughter, and their favorite foods. Since younger ones tend to be active souls, you can include an obstacle course for them. You get inflatable setups nowadays. Just install them and see how the children jump and roll joyfully.
Do you want to explore an option? Check with Just-A-Jumpin Inflatable Rentals and Events of Gainesville. Including obstacle courses is also excellent for your kids' overall health.
Strong memory
Kids usually follow a sequence of actions by default. But remembering the tasks after tasks and doing them needs some skills. A well-designed obstacle course encourages kids to do an activity in a specific order. Such goals help strengthen their memory.
Motor skill development
Having enhanced gross motor skills is necessary for their daily life. Whether the sequence demands them to walk or jump a certain way, it uses their motor skills to complete the task. Their physical performance improves as they do the activity on trial and error. The kids use different body parts to meet the goal. These things keep them fit for a long.
Sensory improvement
Obstacle courses are interactive. Kids perform exciting actions – climbing the wall, jumping over something, sliding, crawling, and much more. The surface is safe because it's an inflatable base. So, if they fall or roll down, it will only create a scene for some more giggles and chuckles. Nevertheless, physical activities involve sensory judgment to clear an obstacle and achieve the target. While they compete, the kids also learn to take things more maturely. Their balancing and coordination skills become better.
Problem-solving
The tasks in an obstacle course require them to make decisions. Kids enjoy more when they come across something unique. It nudges them to think more and find a solution. They don't like mystery. So, they take obstacle course challenges well. They apply their mind to complete a task, no matter how much it needs adjustments or corrections of approach.
A few insights
You can install an obstacle course that allows your kids to crawl, jump, balance, roll, and so on. Just find an interesting-looking inflatable setup. A colorful structure will appeal to younger kids. When you shop for them, consider the theme a rental company offers. Imagine if your kid will enjoy their time with it.
In Gainesville, you have many options with obstacle courses and bounce houses. Browse through some of the top places to make your choice easy. You can also ask if they provide tables and chairs for the event. If they do, your party arrangements will become smoother.