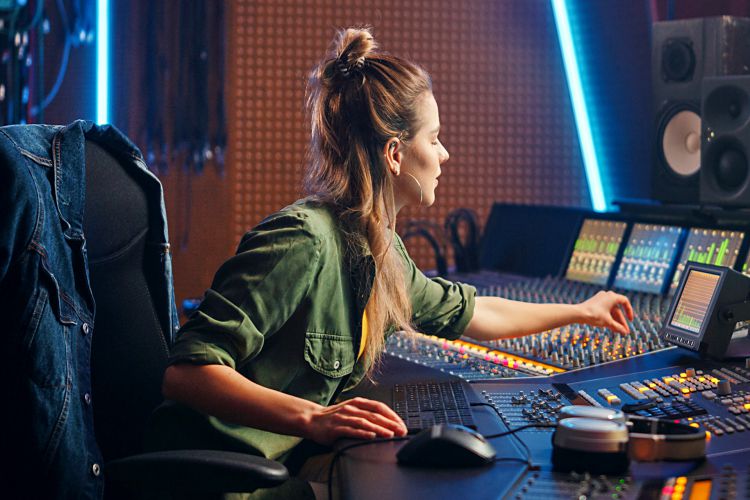 The dynamic and ever-evolving world of music production presents creators with an array of tools and techniques designed to enhance the quality of their compositions. Among these resources, high-quality music samples have emerged as a game-changing element, enabling both novice and seasoned producers to elevate their tracks significantly.
Looking for high-quality music samples? Explore The Sample Lab today and unleash your creativity with their diverse collection of music samples.
These samples serve as building blocks, adding rich textures and nuances to a song and ultimately refining its sonic character. However, to leverage these benefits effectively, it's essential to understand what music samples are and how they can revolutionize your music production process. In this comprehensive guide, we will explore the realm of high-quality music samples, their role in modern music production, and how they can be utilized to create mesmerizing auditory experiences.
Understanding Music Samples
Before we dive into the benefits, let's understand what music samples are. In simple terms, a sample is a short sound recording or clip that can be reused within different songs. These samples can be of various types, like a drum loop, a vocal phrase, a melody, or even ambient noises. They are usually pre-recorded and available in large collections called sample packs, which you can purchase or download from numerous online sources.
Why Use High-Quality Music Samples?
Here are several reasons why you should consider integrating high-quality music samples into your production process:
Save Time and Resources
Creating every sound from scratch can be a time-consuming process. With music samples, you can quickly add depth and complexity to your music, saving you time and allowing you to focus on the overall composition and production.
Access Professional Sounds
High-quality samples give you access to sounds recorded and produced by professionals. This can significantly improve the overall quality of your music, especially if you're a beginner or don't have access to professional recording equipment or high-end instruments.
Experimentation and Inspiration
Samples can also be a great source of inspiration, helping you experiment with new sounds, styles, and genres. You can twist and manipulate them, creating something completely unique and making your music stand out.
Enhancing Your Composition
High-quality music samples can add layers of depth to your music, filling in gaps in your composition, enhancing your melodies, or providing interesting textures and backgrounds.
Choosing Your Samples
While using high-quality music samples can greatly improve your production, choosing the right samples is crucial. Consider the style, mood, and genre of your music when selecting your samples. Look for high-quality, well-recorded samples that fit your musical vision. Many reputable online platforms offer a wide variety of sample packs, so take the time to listen and choose the ones that resonate with your musical style.
Conclusion
High-quality music samples are an excellent tool for enhancing your music production. They can save you time, provide professional sounds, inspire creativity, and add depth to your compositions. By carefully choosing your samples and creatively incorporating them into your music, you can certainly level up your music production, making your tracks more captivating and unique.
However, it's vital to remember that samples are merely instruments to aid your creative journey. The magic lies in how you wield these instruments, molding and manipulating them to fit your unique musical vision. The road to mastering music production may be a challenging one, laden with trials and errors, but the rewards it offers are truly gratifying. So, embark on this exciting journey, harness the power of high-quality music samples, and let your creativity soar. As you craft each track, remember that every note you create contributes to the beautiful diversity of the music universe. Happy producing!