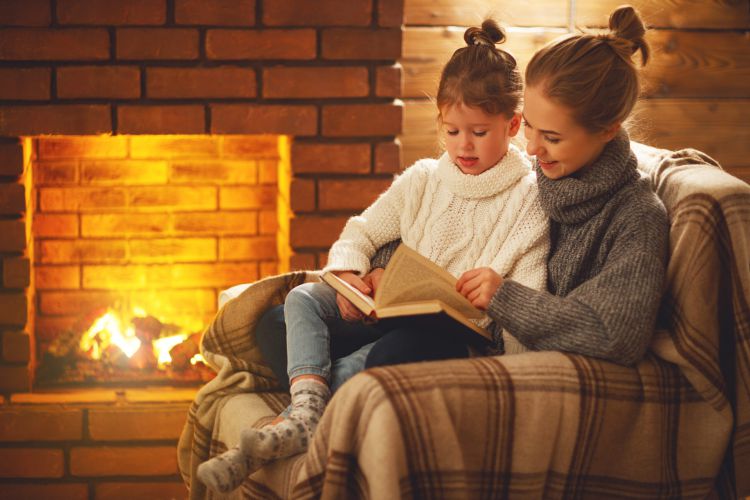 When it comes to the cost of staying warm in the winter, many homeowners are surprised by how much they end up spending on their heating bills. But, with the right knowledge and system in place, you can find a way to stay warm while keeping your energy costs low. As an example, you can take a look at the following article comparing gas fireplaces and furnaces: https://www.hurlimanheating.com/blog/2022/october/gas-fireplace-vs-furnace-which-best-fits-your-ho/
In this blog post, we'll be exploring some of the most cost-effective heating systems available today so that you can make an informed decision when it comes time to purchase a new or replacement heater for your home. Keep reading to learn more about which systems will give you optimal performance at an affordable price!
Furnaces: The Most Common Option
Heating your home can be expensive, but there are a few cost-effective heating systems that can help keep your bills down. One of these is a furnace. Furnaces work by forcing heated air through ducts that are connected to each room in your home. The air is then circulated throughout the house, creating even heat throughout the living space.
Furnaces use various different sources of energy to create this heat such as natural gas, oil, propane, or electricity. Natural gas is usually the most cost-effective option, as it tends to be the cheapest energy source available, though this is sometimes at the expense of efficiency and environmental impact. The furnace will use this fuel to create heat by burning it in a combustion chamber and then distributing it throughout the home through ducts connected to each room.
The furnace also features several important components such as burners, heat exchangers, and flue vents that work together to efficiently create the desired warmth. The burners are responsible for mixing fuel with air, while the heat exchanger is used to transfer this heat into the air flowing through the ducts. Lastly, the flue vent safely removes any excess gas or smoke from the combustion chamber and expels it outdoors.
By understanding how a furnace works, you can make sure that your home is kept warm and comfortable while saving on energy costs. It's important to remember to regularly maintain and clean your furnace to ensure it runs as efficiently as possible. Regular maintenance will help keep the cost of your heating bills down and make sure that you get the most out of your unit.
Consider a heat pump or radiant heating system
Heat pumps and radiant heating systems are great energy-efficient options for heating your home. Heat pumps work by transferring heat from one place to another, using a refrigerant and a compressor system. They're often used in homes with air conditioning because they have the same components and can be used to both cool and heat the space. 
Radiant heating systems use either electricity or water to heat the floor of a home and create a comfortable temperature. Radiant heating is considered more efficient than other traditional methods, like forced air or convection heating. It's also better at maintaining an even temperature throughout rooms. 
Both heat pumps and radiant heating systems can help reduce your energy bills, so if you're looking for an energy-efficient way to heat your home, either of these options could be a great choice.
Heat pumps and radiant heating systems are both cost-effective options for households looking to save money on their energy bills. Heat pumps can be up to 200 percent more efficient than electric resistance, the most common type of electric heating system, and up to 40 percent more efficient than natural gas heating systems. 
This makes them an excellent long-term solution for households looking to save money. Radiant heating systems are also very efficient, and many people report greater energy savings when compared to other forms of heating. They're also considered safer because they don't use open flames or combustible materials like natural gas.
What to Consider When Selecting a Cost-Effective Heating System
Before making a decision on what type of home heating system is best for you, consider your budget and the size of your home.  In addition, think about how much energy you want to use and how often you will be using the system. 
If your home is large or if you will be running the heating system for long hours at a time, then investing in a high-efficiency home heating system may be your best option. Be sure to compare the prices and features of different heaters to find the best system for you. 
Finally, factor in installation costs and maintenance needs to determine the total cost of your heating system. With a little research, you can find the perfect home heating system to keep your family cozy all winter long.
Endnote
Despite the upfront cost, a heat pump could be the most cost-effective heating system for your home. If you have any questions about whether a heat pump is right for your home, or which type of heat pump would work best in your climate, consult your local HVAC company. They will be able to help you choose and install the right heating system for your needs and ensure that it runs efficiently for many years to come.