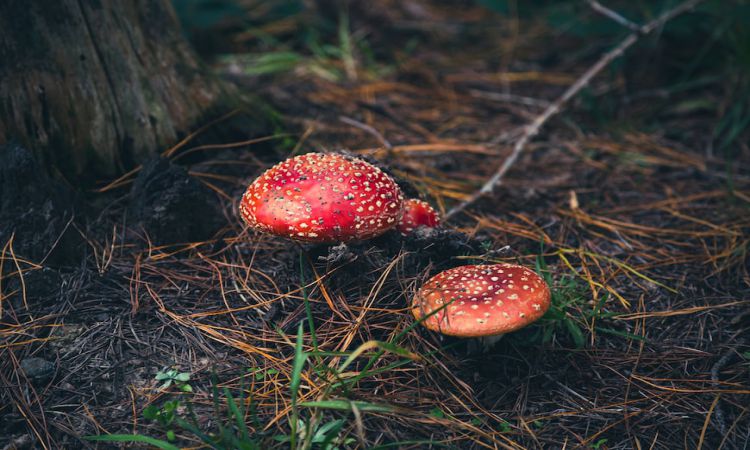 Muscimol is the naturally occurring chemical in the storybook mushroom that causes these occasionally psychedelic states of consciousness. Muscimol, a physiologically active alkaloid found in fly agaric mushrooms (Amanita muscaria), has a structure and activity similar to the human neurotransmitter -aminobutyric acid (GABA). The current work used multinuclear 1H and 13C nuclear magnetic resonance (NMR) investigations supplemented by density functional theory molecular modeling to determine the muscimol form in an aqueous solution.
Muscimol: A Detailed Overview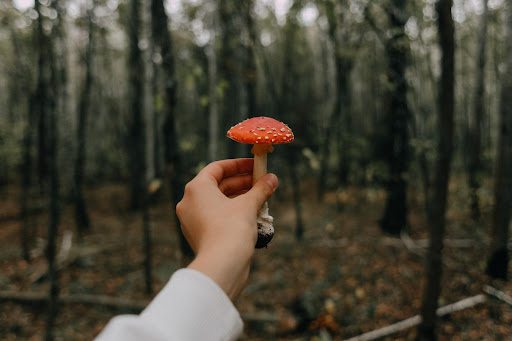 According to the Encyclopaedia of Neuroscience, Muscimol is a confrontational limited analog of GABA in which the carboxyl group of GABA is replaced with a hydroxy isoxazole moiety. Muscimol is a potent "selective orthosteric agonist" for your brain's GABAa receptors. When GABA is released into your system (particularly into your brain's post-synaptic nerve terminal), these receptors (split into GABAa and GABAb groups) react. They are your central nervous system's primary inhibitory receptors (i.e., regulators). As an orthosteric agonist, Muscimol binds to GABA receptors in the brain at their orthosteric location. It binds to the site where the neurotransmitter or hormone would normally bind.
Muscimol, a hallucinogenic compound associated with the effects of Amanita muscaria intoxication, is produced through the transformation of ibotenic acid, a neurotoxic secondary product of Amanita muscaria. This transformation takes place when the mushroom is dried or eaten, prompting the decarboxylation of ibotenic acid into Muscimol. Muscimol originates from fungi such as Amanita muscaria (fly agaric) and Amanita pantherina, in addition to other components like muscarine (found in small amounts and inactive), muscazone, and ibotenic acid. Care should be taken when consuming A. muscaria and A. pantherina to minimize nausea symptoms, and proper cooking is advised. The most psychoactive part of A. muscaria is the layer just beneath the cap's surface, which contains the highest concentration of Muscimol.
Effects Of Muscimol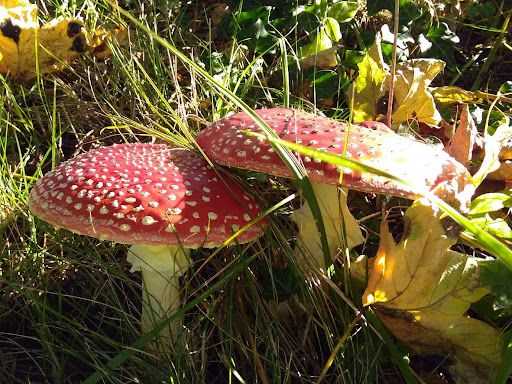 Some people believe that the effects of Muscimol are comparable to those of psilocybin. Psilocybin, on the other hand, is a psychedelic substance, whereas Muscimol is a psychoactive compound – and there is a distinction. Psychedelic chemicals are a type of hallucinogenic substance that causes out-of-the-ordinary mental experiences. Psychoactive chemicals, however, are any substances that modify your brain in any manner (i.e., they do not always cause hallucinations or out-of-the-ordinary situations). However, those who have used psilocybin and Muscimol report that specific effects are similar.
You can feel heavy, tired, or highly calm. Anecdotal data suggests that while under the influence of Muscimol, people frequently go into a deep slumber, resulting in the lucid dreaming discussed before.
It is defined as the sense of exhilaration, joy, or extreme happiness and well-being.
You may feel separated from your body, thoughts, and environment if you dissociate from Muscimol. Some people allegedly appreciate the sensation, while others find it frightening. Your reaction is entirely determined by your genetic composition and thinking before consuming Muscimol.
This perceptual phenomenon happens when a sensory or cognitive channel is diverted from its usual course, leading to the perception of colors or noises.
Dream-like states of mind:
Many people claim to have had lucid dreams after taking Muscimol. You are aware that you are dreaming during lucid dreams and may be able to influence the dream's characters, narrative, or environment. For years, scientists have been researching the phenomenon of lucid dreaming, which has recently made its way into popular culture.
The Amanita Vape
The popularity of mushroom-based items has increased in the realm of natural wellness, and one product that sticks out is the new Amanita Vape. This one-of-a-kind product combines the vital qualities of Amanita Muscaria and Amanita Pantherina mushrooms in a compact 2g vape package. You can immediately enjoy Muscimol's benefits because each vaporizer contains 7,000mg of Amanita mushroom extract.
In contrast to other Amanita preparations, the Amanita vape offers a unique and convenient approach to accessing the advantages of these potent fungi. Unlike conventional mushroom products like Muscimol-infused gummies, which require 60-90 minutes to become effective, the vaporizer enables rapid and direct consumption of mushroom extracts.
While research into the advantages of Amanita mushrooms is still in its early stages, anecdotal data shows that they may provide various possible benefits. Muscimol has a broad spectrum of effects when ingested, ranging from mild relaxation to vivid hallucinations. Furthermore, some people utilize it to boost their creativity, happiness, and self-awareness. However, depending on the individual and the dosage ingested, the effects might vary substantially.
Muscimol's Medicinal Value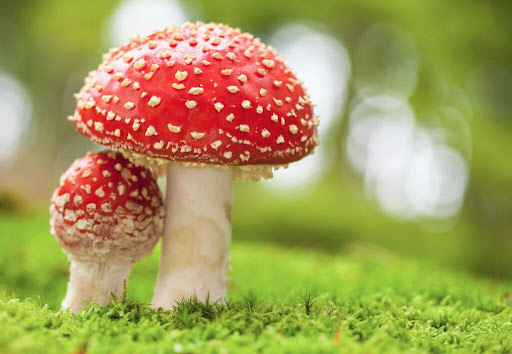 Interestingly, Muscimol is establishing a name as a medicinal agent in some therapies for certain diseases, not simply in the recreational sector. Muscimol is one of the non-mainstream chemicals that may be distilled and refined for therapy by Psyched Wellness, a Canadian-based life sciences firm.
Jeff Stevens, CEO of Psyched Wellness, stated that the selective GABAa receptor agonist can reduce anxiety and stress, promote high-quality, restful sleep, and relieve muscular pain.
Because of its actions on these specific receptors, Stevens states that his company's experts believe Muscimol might help with a variety of physical and mental health conditions, including:
Addiction
Insomnia and other sleep-related conditions
Anxiety
Given this, Muscimol joins a slew of psychoactive (and even psychedelic) chemicals on the list of prospective medicines in mainstream medical and healthcare institutions.
Muscimol is responsible for the popularity of Amanita Muscaria.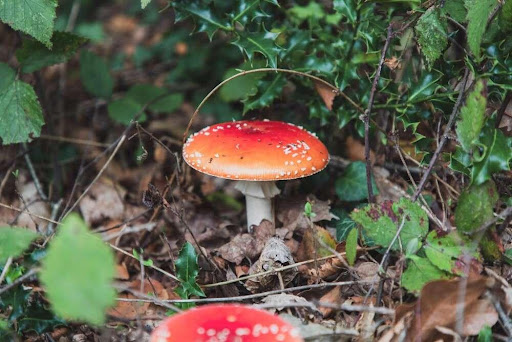 As you may have guessed, Muscimol is why many people report feeling the following effects after ingesting Amanita Muscaria — and, therefore, the mushroom's growing popularity. Of course, the strength of Muscimol's effects when ingesting Fly Agaric is proportional to the amount consumed. A modest mushroom dosage is between 1g and 5g, with 5g to 10g being the most regularly ingested quantity.
You aren't taking this much Muscimol since Amanita Muscaria contains additional substances than the selective agonist. It's also worth mentioning that the muscimol concentration of mushrooms varies depending on growth circumstances and preparation.
Conclusion
Muscimol is a selective agonist for your brain's GABAa receptors. You will feel the effects after they have attached themselves to these receptors. It is found naturally in Fly Agaric mushrooms and is being isolated and researched for its potential to treat sleep problems, anxiety, chronic muscle pain, and other conditions. If you want to test Amanita Muscaria to see how it affects you, ensure you get it from a reputable source. The danger of toxicity is reduced because it will be appropriately trained and treated.
URL: