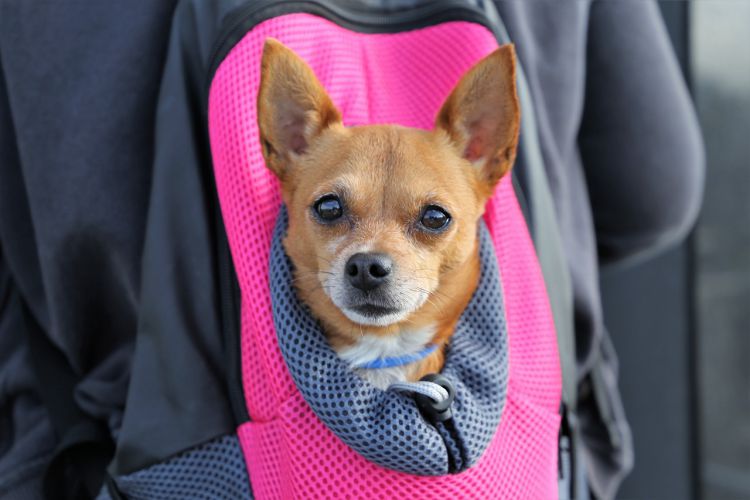 Every pet owner understands that our furry companions are more than just animals; they're cherished members of our family. That's why a significant life event such as relocating can be just as anxiety-inducing for them as for any human family member, if not more so. They lack the context to comprehend the reasons behind their sudden upheaval. Navigating a move with pets demands thoughtful planning, abundant patience, and copious affection. This guide isn't just about moving with pets; it's about understanding their needs, their fears, and how this transition feels from their perspective. Herein, we provide comprehensive strategies to ensure your pet's journey to their new home is as stress-free and comfortable as possible.
1. Early Preparations Are Key
As the adage goes, "forewarned is forearmed," and this couldn't be more accurate when it comes to moving with pets. Preparation should commence several weeks, if not months, in advance. This includes updating their tags and microchip information with your new address and contact details. It's also a time to visit the vet for a routine check-up to certify they're healthy for the move and to procure any necessary medications or records. If your new community has specific pet regulations or bylaws, you'll want to be fully apprised to avoid any complications. Remember, this initial phase is about laying the groundwork for a hassle-free transition, ensuring every box is ticked and every eventuality considered.
2. Safe and Comfortable Transport
Ensuring the safe transport of your pet to your new residence is a top priority, and adhering to tips for moving with pets can make all the difference in this delicate process. If your move is local and you're driving to a new destination, it's crucial to have a sturdy, comfortable carrier for your pet, and it's advisable to get them accustomed to it well in advance of the move. For those covering longer distances or when air travel is part of the itinerary, it becomes essential to meticulously research airline pet policies and secure a suitable carrier. The objective here is to ensure the journey is as stress-free as possible, underscoring the importance of comfort. Make the space feel safe and familiar by including cherished toys or their beloved blanket, and always ensure they're never relegated to a moving van or any unsafe area within your vehicle.
3. Safety on Moving Day
Moving day itself is often a whirlwind of activity, with people coming and going, doors left open, and a general sense of upheaval. The foremost concern is their safety. With the flurry of movement, the risk of your pet darting out an open door is significantly high.
One strategy is to assign a specific room in your current home for your pet, ideally one they feel comfortable in. Place their favorite toys, bedding, food, and water in this space. Importantly, inform everyone involved in the move – family members, movers, friends – that this room is off-limits to reduce noise and disturbance. Alternatively, consider enlisting a pet sitter or a trusted friend to watch over your pet at their home. This approach isn't just about keeping them physically safe but also about ensuring they're mentally at ease. A quieter environment with a familiar face greatly reduces anxiety levels during the hustle and bustle of moving.
4. Packing Their Belongings
While it might seem trivial to us, pets have favorite possessions just like humans do. Whether it's a cherished chew toy, a beloved bedding, or their regular food bowl, these items provide comfort and security. It's advisable to pack your pet's belongings and unpack them first. Having familiar items readily available upon arrival at the new home will offer a sense of continuity and ease the transition.
5. Keep Their Routine
Routine is a pet's best friend. Amid the chaos of moving boxes and shifting furniture, the importance of maintaining your pet's regular schedule cannot be overstated. This includes consistent feeding, walks, playtime, and affection. Keeping these constants in place amidst the change signals to your pet that crucial aspects of their life remain stable. It's not just about physical health, but emotional well-being too. Pets can sense stress and respond to comfort, making this step a critical aspect of the moving process.
6. Slow Introduction to the New Home
Arriving at a new place can be overwhelming for your pet. Rather than giving them free rein of the house, set up one room first with all their familiar items. Gradually allow them to explore the rest of the home under your supervision. This slow introduction prevents them from feeling overwhelmed and provides a sense of security as they establish new safe spaces within the larger area.
7. Maintaining a Consistent Routine
Once you're in the new space, continue to adhere to your pet's routine. Consistency in meal times, walks, and affection are vital stabilizing factors amidst the newness. It's also a time to introduce new routines, like a different walking route, slowly and with positive reinforcement. Amidst the chaos of unpacking and settling in, carving out time for regular walks and playtime is vital for their emotional health.
8. Observation and Patience
Post-move, it's essential to monitor your pet for signs of stress or anxiety closely. Changes in behavior, eating habits, or activity levels can signal distress. Maintain patience and provide extra comfort and reassurance during this adjustment period. If signs of stress don't ease or worsen, a visit to the vet or a pet behaviorist may be necessary.
9. Update Their Information
Once you've settled into your new home, it's important to update your pet's tags and microchip information, a critical step often overlooked in the whirlwind of a move. This period is also the right time to establish a relationship with a new local vet, ensuring your pet's medical records are transferred and they have continued healthcare.
10. Exploring the Neighborhood
When your pet is comfortable in the new home, begin introducing them to the neighborhood. Keeping them secure on a leash, explore new walking routes, visit local parks, and gradually familiarize them with their new surroundings. This exploration is not just physical exercise but also crucial mental stimulation, helping them understand their new territory.
Conclusion
Moving with pets is a journey that demands more than just logistical planning; it requires empathy, patience, and understanding. By recognizing the emotional toll a move can take and taking steps to mitigate stress, you reaffirm the unspoken pact of care and companionship between you and your furry friend. This process reinforces the truth that home isn't a place; it's the sanctuary of safety, comfort, and love you provide for each other.