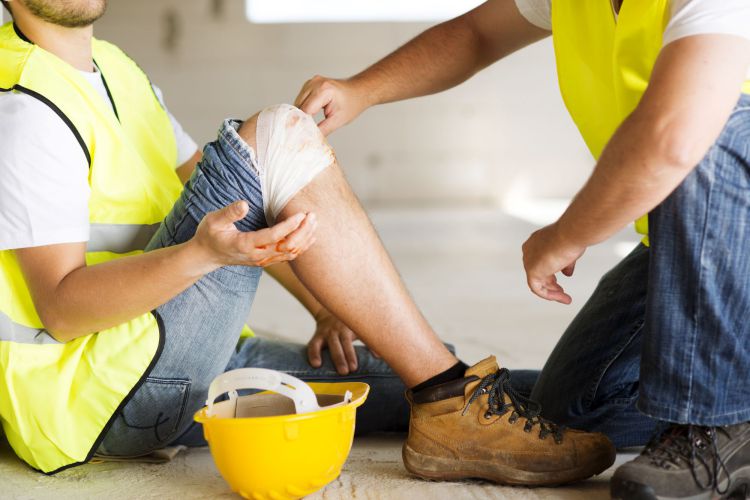 When the unexpected happens, and you become a personal injury victim, navigating the chaotic aftermath can feel like an uphill battle. After the incident, emotions often run high, confusion is rampant, and the correct course of action may not always be apparent. And in some cases, the first instinct may be to ignore the pain and move on or confront the party at fault. However, these reactions, albeit natural, are seldom beneficial in the long run.   
The impact of a personal injury often extends beyond physical discomfort; it can disrupt daily life, affect mental health, and potentially lead to significant financial strain. As such, understanding the right course of action and the steps to follow can make a substantial difference in both your recovery and any legal repercussions that might follow.   
This article offers a comprehensive guide to the necessary actions post-injury, from seeking immediate medical attention to consulting a legal professional.
Seek Medical Treatment And Move To Safety   
Before jumping to seek legal assistance or look for a car accident lawyer, the priority should always be to protect your health and safety. Whether the injury seems minor or severe, seeking immediate medical attention is crucial. Moreover, it's essential not to underestimate the seriousness of the situation or attempt to self-diagnose. The adrenaline rush after an accident can often mask pain and injuries, so it is important to rely on the expertise of medical professionals for an accurate assessment. 
If you're capable, move away from the accident scene to a safer location to prevent further injury. In case of traffic accidents, this might mean moving to the sidewalk or another location away from the traffic flow. In other situations, it might involve moving away from a hazardous site or dangerous machinery. However, if moving could worsen your condition — for example, with a suspected spinal injury — it's better to wait for trained medical personnel to arrive.
Keep All Medical Records   
Along with immediate treatment, remember to keep all medical records, doctor's reports, prescriptions, and receipts. These records are crucial evidence that you or your personal injury lawyer can use in demonstrating the severity of your injuries and the medical expenses incurred. It's also a good practice to maintain a personal health diary, noting the progression of your symptoms and the impact of the injury on your daily life.' 
Furthermore, ensure you inform your healthcare provider that your injuries resulted from a personal injury incident, as this information can guide their documentation of your injuries for future legal proceedings. It can also be beneficial to have a trusted person accompany you during appointments to provide emotional support and help you remember details and instructions given by your physician.
Report The Accident  
Once your immediate medical needs have been addressed and you're safe, the next essential step is to report the accident. Filing a report is crucial because it accomplishes two purposes. Firstly, it creates an official record of the event, which is vital for legal purposes. Secondly, it satisfies the legal requirements for documenting various accident types within a certain timeframe stipulated by different jurisdictions. It'd be good to note that failing to report within this timeframe can lead to legal complexities and potentially impair your capacity to receive compensation. 
However, the reporting process may vary depending on the nature and location of the incident. For example, you should notify local law enforcement authorities if it's a traffic accident. In the case of a workplace-related incident, inform your supervisor or relevant department in your workplace. On the other hand, if the incident occurred in a commercial space like a retail store or restaurant, you should inform the property owner or manager. 
When reporting the accident, provide an accurate and comprehensive account of the incident. Include details like what happened, where it happened, who was involved, and if there were any witnesses. Moreover, resist the urge to speculate or make assumptions about what caused the accident, especially if you're unsure. Your main aim should be to accurately record events, not to allocate or admit fault.
Hire A Personal Injury Lawyer   
Finding the right legal professional to work with, in general, may involve some research. But essentially, you want to hire someone with a strong track record of handling personal injury cases. Moreover, it's advisable to look for an attorney who has experience in cases that are similar to yours. Fortunately, most lawyers offer free consultations, enabling you to evaluate their suitability for your case. 
A personal injury lawyer can effectively navigate the legal maze of a personal injury claim, handling tasks such as investigating your accident, gathering evidence, negotiating with insurance companies, and, if necessary, representing you in court. Your lawyer will also help you calculate a fair value for your claim, considering the immediate medical expenses and future treatment costs, lost wages, potential loss of future earnings, and pain and suffering. This comprehensive evaluation is vital to ensuring you receive appropriate compensation.   
With a legal professional on your side, you can ease a significant weight off your shoulders during this difficult time, allowing you to focus on recovery while they handle the complex legalities of your case.
The Bottomline   
Facing a personal injury is not only a physically daunting experience but also an emotionally overwhelming one. The chaos and confusion that ensue can often cloud judgment and impede decision-making. Certain steps, however, can significantly influence the aftermath of such incidents. From seeking immediate medical attention to consulting a seasoned personal injury lawyer, each step plays a pivotal role in shaping the course of your recovery journey and the possible legal outcomes.  
Although complex and sometimes intimidating, the entire process is crucial for safeguarding your rights and ensuring you receive the rightful compensation you deserve. Above all, prioritizing recovery and well-being should be the cornerstone of all actions after a personal injury.