The health and happiness of our aging loved ones must become top priorities. This article will explore practical ways to nurture good health and well-being in older adults, providing valuable insights for families with elderly parents or loved ones, seniors themselves, and families with disabled loved ones. By implementing these strategies, we can promote a sense of vitality and happiness in the lives of our cherished seniors.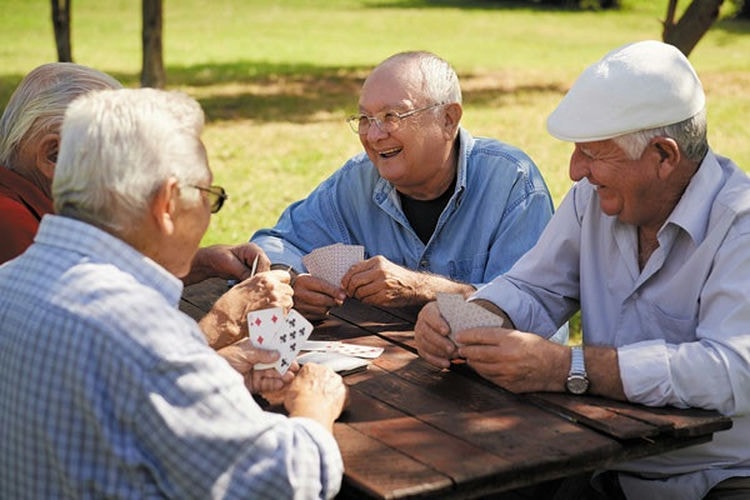 Encourage Regular Physical Activity
In order to keep seniors healthy and happy, physical activity is essential. You can help your loved ones feel better by encouraging them to take up activities like walking, swimming, yoga, or gardening. Regular exercise can improve cardiovascular health, enhance mobility and flexibility, and promote mental well-being. Remember, it's never too late to start!
Foster Social Connections
Loneliness and social isolation can negatively impact an older adult's well-being. Encourage social interactions by organizing family gatherings, game nights, or outings to community events.
Consider connecting them with local senior centers or clubs that offer opportunities for social engagement. Cedar View Care Centre acknowledges the importance of supporting older adults in their journey toward optimal well-being. Additionally, volunteering or participating in group activities can provide a sense of purpose and fulfillment.
Prioritize Mental Stimulation
Maintaining mental fitness requires constant mental use. Inspire the people you care about to engage in activities that challenge their minds, like reading, puzzle-solving, gaining new skills, or learning to play an instrument. Engaging in stimulating conversations and reminiscing about cherished memories can also contribute to their mental well-being.
Maintain a Nutritious Diet
A balanced and nutritious diet plays a vital role in promoting good health and longevity. Encourage your loved ones to consume a variety of fruits, vegetables, whole grains, lean proteins, and healthy fats.
Obesity, metabolic syndrome, and heart disease are just a handful of the chronic conditions that can be avoided by eating fewer processed foods and sugary snacks. Do not forget that even minor adjustments can have a significant impact.
Ensure Quality Sleep
Physical and mental wellbeing depends on getting enough sleep. Make sure your loved ones have a calm, dark, and cozy place to sleep with your help. Encourage a consistent sleep schedule and limit stimulating activities before bedtime. If sleep disturbances persist, consult their healthcare provider for guidance.
Embrace Emotional Support
Older adults may face emotional challenges like grief, anxiety, or depression. Offer a listening ear and be supportive. Encourage them to express their feelings and seek professional help if needed. Emotional health can be promoted through doing things you enjoy and through regular relaxation techniques like meditation and deep breathing exercises.
Stay Proactive About Healthcare
The early detection and prevention of age-related conditions rely heavily on regular medical checkups. Assist the people you care about in keeping track of their doctor's visits, prescription refills, and immunizations. Advocate for their healthcare needs and encourage open communication with healthcare professionals. By staying proactive, you can ensure their well-being is a top priority.
Conclusion
Maintaining good health and well-being in older adults is a multifaceted endeavor requiring physical, mental, and emotional attention. By implementing these practical strategies, we can promote a vibrant and fulfilling life for our loved ones. Let's embrace these approaches, fostering a culture of care and ensuring our seniors live their best lives.