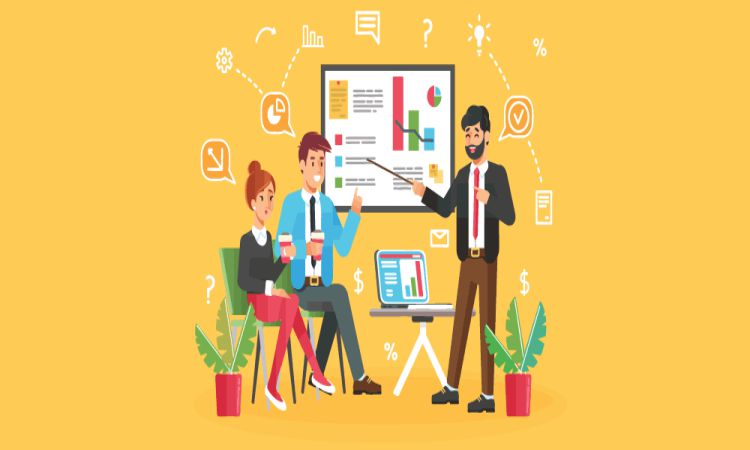 Employees that dedicate themselves to their performance goals are more successful. Performance goals provide the organization direction and focus, boost motivation, and raise accountability. However, goal setting needs effort, especially if you need help knowing where to begin. Depending on your needs, you can use various goal-setting frameworks and tactics to streamline your approach.
What exactly are performance goals?
Employees need to achieve short-term performance goals. They can understand what you expect from them or their roles when you set defined goals. Additionally, it helps in employers' proper assessment and guidance of workers. Monitoring employee performance helps to choose whether to give them incentives or other actions. Incentives are used in performance objectives to increase worker productivity. The employer establishes performance goals based on the organization's goals. You can inspire and motivate the employees by setting goals with their approval and in consideration of their positions.
Importance of setting performance goals:
Setting performance targets benefits both the person and the organization. The following are some of the factors that make performance goals necessary:
Encourages employees:
Without well-defined performance targets, work is confusing and demotivating for workers. Productivity is affected by this. Employee confidence and work satisfaction increase when they meet performance targets.
Prioritizes the work:
Employees must define priorities for their work after setting the goals. Employee focus and readiness improve by predefined performance targets.
Improves the process of making decisions:
Employees may use performance objectives as a guide to help them make the best decisions possible.
Encourages teamwork:
You can fill the gap between personal and business objectives with performance goals. Additionally, it helps the staff realize how important they are to the company's success.
Measures of success:
Setting performance targets helps in measuring the productivity of individuals. You can measure success both quantitatively and qualitatively using the SMART technique.
Guide workers:
Performance targets provide workers a direction on how to advance within the organization. Employees may need clarification and motivation by the lack of goals. Setting goals enables workers to succeed by evaluating and improving their talents.
Time management:
Employees get a timeframe to complete their allocated tasks thanks to performance targets. It forces them to prioritize their job and complete it within time.
How to set performance goals?
The SMART goal-setting method is one of the best methods to create performance goals, and project managers recommend it. SMART is short for:
Specific: A performance target should be clear, leaving no room for misinterpretation.
Measurable: A performance goal should be quantifiable to determine if you have met it or not. Select a metric and a goal value that you'll use to measure success.
Achievable: A performance objective needs to be a stretch goal, which should be both challenging and attainable.
Relevant: A performance objective needs to make sense of the overall picture of your company. How would the employee achieving it help the business achieve its yearly goals?
Time-bound: There should be a date by which you intend to achieve your goal.
8 top performance goals examples:
Here are eight examples of performance objectives:
Revenue goals:
Having revenue targets as the company's main objective works effectively. However, they only make sense as an employee performance objective if the person can make choices. It must have a direct bearing on the company's bottom line. Revenue Goal Example: "Close 25 new accounts to increase Q4 revenue by 25%."
Goals for sales:
Sales goals are effective as measures of employee success for salespeople. Depending on how long your sales cycle is, you can establish monthly, quarterly, or annual sales objectives. Example: To close $900,000 in sales by the conclusion of the current fiscal year.
Goals for user growth:
Social networks, markets, and SaaS enterprises all have goals for user growth. They are essential for venture-funded software companies. Since growth is the key criterion by which investors assess these organizations. An example of a user growth goal is to "increase monthly active users' growth by 20% by launching a new advertising campaign on social media. In addition to the user, you should consider employees' growth, and in this technological era, it's only possible by using software and tools. For instance, it's a good idea to take the help of the paystub for payroll arrangement and to save the extra cost.
Vision goals:
While all firms with websites should have traffic targets, e-commerce retailers and SaaS providers should prioritize them most. You seek to draw in members of your target market. You should also define a conversion rate performance objective to balance the incentives. The following is an example of a traffic goal: "Increase organic website traffic by 60% by September 2023."
Goals for conversion rate:
The conversion rate indicates the proportion of viewers who responded to a call to action. Assume that out of 100 visitors to your sales page, 10 made a purchase. That page's conversion rate is 10%.
Conversions x 100 = Conversion Rate Percentage
You can improve your conversion rates for all sales funnel aspects, such as ad clicks, email opt-ins, transactions, etc. This will increase your income. Conversion Rate's objective is to " By the end of the year, increase the conversion rate from Facebook ad clicks by 11%."
Goals for email marketing:
The desired subscriber count frequently determines goals for email marketing. However, just like traffic, the quantity of email subscribers is a vanity statistic. To balance the rewards, think about establishing different performance targets. Also, consider additional relevant data like open and click-through rates. An example of an email marketing goal is "Increase email click-through rate by 15% by July 2023."
Social media goals:
Most social media goals focus on how many followers you hope to gain. The engagement rate is the percentage of your followers that engage with a piece of content (e.g., like, comment, share, etc.). It is another important statistic. Examples of social media goals include "increase Twitter engagement rate by 20% by the end of the year."
Goals for product engagement:
Product engagement objectives are essential for SaaS businesses, markets, and social media platforms. Your product will determine the precise goals, but you should base performance objectives on how often users use the features that provide their primary benefit. Example of a Product Engagement Goal: "Increase active time in-app by five minutes before the end of the year."