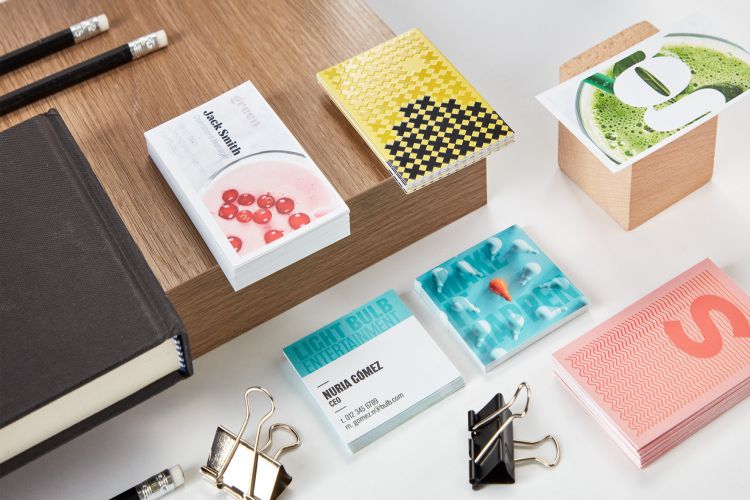 In today's fast-paced business world, impressions matter a lot; hence it is crucial to make impressions on your clients, business partners, and potential customers. And one of the most efficient ways to do this is by handing out your custom-made business card. Not only does it provide essential contact information, but it also communicates your professionalism and attention to detail.
It's needless to explain the importance of standing out in a crowded marketplace. To put your creativity to the best use, you can now customize your business cards to reflect your professional identity. Let's explore the benefits of custom business cards and how you can personalize your business communication with them.
1- Reflects you
Firstly, custom business cards allow you to showcase your brand creatively and uniquely. A well-designed card instantly communicates your company's values, personality, and style. You can pick up from various pre-designed templates or cook up something entirely new to suit your brand identity.
2-Makes lasting impressions
Secondly, custom business cards allow potential clients and business partners to remember you. It's a tangible reminder of who you are and what you do. By handing out a personalized business card, you create a more memorable and lasting impression than just exchanging contact information digitally.
3- Creative
Thirdly, custom business cards allow you to showcase your creativity and attention to detail. With the technology getting better every day, you can even get a variety of printing alternatives. So you can create a card that truly stands out. You can also choose the type of paper you want for your card to add further to its look and feel.
4-Versatile
Finally, custom business cards offer versatility in terms of functionality. In addition to providing contact information, you can use your card to promote your work and products.
Custom business cards are available in a variety of options to suit your specific needs. The cards are made with high-quality paper and can be printed with various finishes, including glossy, matte, and metallic, based on your preference. You could also get your hands on eco-friendly options for environmentally-conscious choices.
In addition to standard business cards, the list of custom business cards also includes mini business cards, folded cards, and square cards. Like the standard ones, you can also choose from design templates or create your custom design using our online design tool. 
How to customize your business card? 
The process to customize your card is simple and easy to follow. Once you have selected the type of card you desire, you can go ahead to choose its number and design. You can choose from the vast seas of template designs or come up with a fresh one. With the help of the design tool, you can easily add elements, logos, and graphics of your choice.



The customer support team is always available to help if you need assistance or have queries. They can also offer guidance on design elements such as font choice, color scheme, and layout to ensure your card accurately reflects your brand and is unique.




Once you have decided on the design of your cards, a digital copy of your card will be given to you for approval before production starts. Only high-quality printing techniques and paper stocks are used to ensure your cards look and feel professional. In addition, the printing process is eco-friendly and sustainable, using water-based inks and

FSC

-certified paper stocks.

Most custom business card vendors provide you with the fastest delivery of consignments. Understanding that your time is valuable, they make it a point to send your business cards to you as early as possible. Generally, you can expect to have your cards done, dusted, and shipped within 3-5 business days.



Along with the personal customized business card, you also have the option for creating posters and flyers. These service providers can aid the best with your branding and marketing needs, including logo design and website design. Find a committed, reliable vendor who's serious about helping your business succeed and thrive.
Conclusion
Custom business cards are necessary to ensure that you make a lasting impression on your business partners and potential clients. Personalizing your business communication with a well-designed and unique card can showcase your brand, creativity, and attention to detail. A reliable vendor will have a range of custom business card options to help you create a card that accurately reflects your brand and makes a lasting impression.