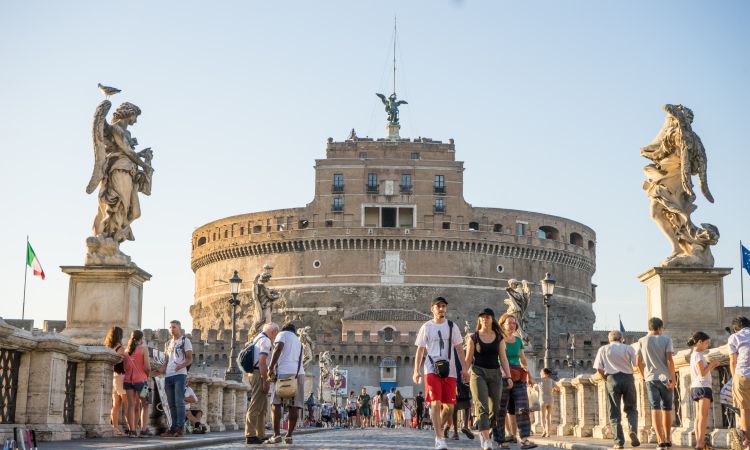 If you're planning a trip to Rome, then Castle Sant Angelo is a destination you won't want to miss. This iconic landmark has stood the test of time and has a rich history that dates back to ancient Rome. From its impressive architecture to its beautiful surroundings, there's something for everyone at Castle Sant Angelo. Discover the best ways to plan your visit to Castle Sant Angelo and make the most of your time at this iconic landmark in Rome.
History of Castle Sant Angelo
Originally built as a mausoleum for Emperor Hadrian in 135 AD, Castle Sant Angelo has served many different purposes throughout the centuries. During the medieval period, it was used as a fortress to protect the city from invaders, and it was also used as a prison during the Renaissance. In the 19th century, it was converted into a museum and has been open to the public ever since.
Architecture and Design
The castle's impressive architecture and design are sure to leave you in awe. The exterior features a cylindrical shape and is made of travertine marble, while the interior is filled with beautiful frescoes and sculptures. One of the most impressive features is the spiral ramp that leads to the top of the castle, which provides stunning views of the surrounding city.
Visiting Castle Sant Angelo
There are several ways to visit Castle Sant Angelo, including a guided tour or a self-guided tour. If you choose a guided tour, you'll have the opportunity to learn more about the castle's history and see some of the hidden areas that are not open to the public. A self-guided tour allows you to explore the castle at your own pace and take in all the sights and sounds.
Highlights of Castle Sant Angelo
One of the highlights of Castle Sant Angelo is the Passetto di Borgo, a secret passage that connects the castle to Vatican City. This passage was used by popes during times of danger and was famously used by Pope Clement VII during the Sack of Rome in 1527. Another highlight is the Angel statue at the top of the castle, which was added during the Renaissance and has become a symbol of the city of Rome.
Planning Your Visit
When planning your visit to Castle Sant Angelo, it's important to keep in mind that the castle can get crowded during peak tourist season. To avoid long lines and crowds, it's recommended to visit early in the morning or later in the day. You should also consider purchasing your tickets online in advance to save time and avoid waiting in line.
In addition to visiting the castle itself, there are several other attractions in the surrounding area that you won't want to miss. The nearby Piazza Navona is a beautiful square that is home to several stunning fountains and has plenty of cafes and restaurants where you can relax and enjoy the scenery. The Pantheon is also nearby and is a must-see destination for anyone interested in ancient Roman architecture.
Conclusion
Castle Sant Angelo is a destination that should be on every traveler's itinerary when visiting Rome. From its rich history to its impressive architecture, there's something for everyone to enjoy. Whether you're a history buff or simply looking for a beautiful place to explore, Castle Sant Angelo is a destination that you won't want to miss.