As a nonprofit organization, your volunteers are the lifeblood of your mission. They dedicate their time and effort to helping you achieve your goals. However, volunteering can sometimes lead to accidents, injuries, or other risks.
That is why it is critical to protect your volunteers by implementing adequate volunteer insurance and safety standards. This proactive move protects your volunteers and mitigates risks for your company.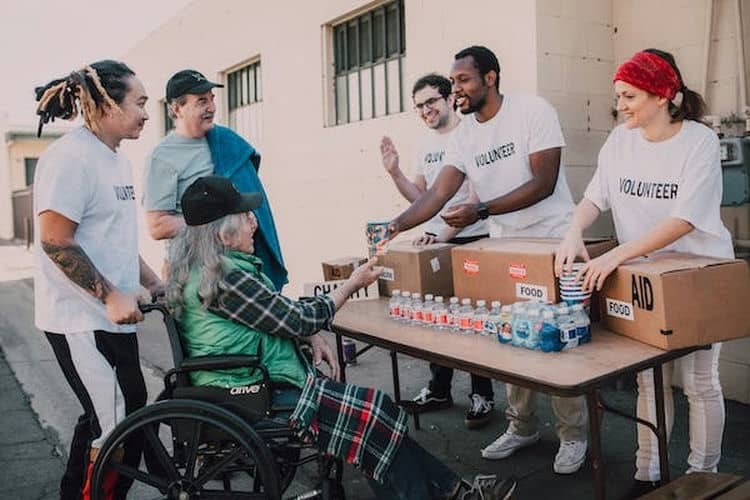 If you are clueless about such practices, then fret not. This article discusses various strategies to help you create a safe and secure environment for your volunteers.
Significance of Volunteer Insurance and Safety
Volunteering is a noble act that comes with its share of risks. That's why volunteer insurance and safety are essential. Volunteer insurance protects volunteers from potential dangers they might face while volunteering.
For instance, suppose a volunteer suffers an injury while helping to build a house for a non-profit organization. In that case, insurance will cover the medical bills and other expenses related to the injury. Otherwise, your organization may face financial strain and legal issues.
Volunteer safety is also crucial. It involves creating a safe environment for volunteers to work in. Safety measures such as providing protective gear, offering training, and ensuring that the volunteer's work environment is free from hazards can help prevent accidents.
For example, suppose volunteers are working in a warehouse. In that case, it's essential to ensure that they wear protective gear such as hard hats and gloves to prevent injuries. You need to exercise safety protocols to maintain your volunteers and their confidence. This is because it's likely that they will lose morale and clearly prioritize their lives.
To avoid these risks, you must invest in volunteer insurance and safety. This can include the following measures:
Volunteer Insurance
Volunteer insurance is an essential part of any organization's risk management strategy. Accidents can happen anytime, anywhere, even while volunteering.
In 2020, over 5 million car accidents occurred in the USA. These accidents resulted in thousands of fatalities, injuries, and property damage. Given how common vehicle accidents are on American highways, any or perhaps several of your volunteers may become a sufferer. For this reason, having insurance for volunteers should be mandatory in your organization.
Imagine a scenario where a group of your volunteers is driving to a charity event. And unfortunately, they get into a car accident. Without volunteer insurance, they may be liable for medical expenses and damages. They will struggle with financial bind. However, with volunteer insurance, they will have coverage for any medical costs or injuries they may incur.
Insurance for volunteers is not only vital for protecting your volunteers. It safeguards your organization from potential lawsuits. With proper insurance, your organization could avoid legal action and financial consequences. Hence, make volunteer insurance your priority and save yourself all these headaches.
Background Checks
Background checks are essential when it comes to volunteer insurance and safety. As of 2020 and 2021, 60.7 million Americans participated in formal volunteer work with organizations.
However, not all of these individuals may have genuine intentions. Conducting background checks can help organizations ensure their volunteers are trustworthy and safe.
For example, suppose your organization is planning an event where volunteers will work with vulnerable populations like children. A background check can help ensure that the volunteers do not have any prior criminal convictions that could put the children at risk, such as sexual assault or child abuse.
Thus, with thorough background checking, you can help protect the communities you serve.
Safety Training
Volunteer safety training is crucial for preventing accidents and minimizing the risks of potential hazards. Hazards like slips, falls, cuts, burns, and sprains are common in volunteer work.
For example, when volunteering at a construction site, wearing a hard hat, safety glasses, and steel-toed boots could prevent head, eye, and toe injuries. Proper training can teach volunteers to identify and avoid hazards, properly use equipment, and respond to emergencies.
A safe volunteer is a happy volunteer, and a trained volunteer is a safe volunteer.
Risk Assessments
As an NGO or charity, managing risk is crucial to preserve the people, resources, and reputation. Conducting a risk assessment is a best practice to identify and mitigate potential risks. Risks can include financial, technological, reputational, legal, and operational risks.
For example, an NGO providing healthcare services may face risks related to medical malpractice or breach of patient confidentiality. Both of which can significantly tarnish your organization's image.
An international nonprofit called Orbis International assists with eye care. It effectively acknowledged this and partnered with eSRG to implement efficient risk management. Orbis can detect and mitigate any risks associated with its operations and initiatives thanks to eSRG. This enables the non-profit organization to concentrate on its mission of curing preventable blindness.
With the world implementing risk assessment, it's also time to adopt this practice. And when conducting a risk assessment, consider the following points:
Identify potential risks and their likelihood of occurring
Evaluate the potential impact of each risk
Develop a plan to mitigate or manage each identified risk
Regularly review and update the risk assessment to ensure continued effectiveness
Implementing a thorough risk management strategy can prevent future time and resource-draining challenges.
Emergency Response Plan
This strategy helps you prepare for emergencies. It ensures that you have the necessary resources and procedures to handle them.
For instance, if a volunteer suffers injury during a natural disaster response, an emergency response plan can help you quickly address the situation and provide appropriate medical attention.
Regular Safety Audits
Conducting periodic safety audits can identify potential hazards and help prevent accidents, ensuring a safe volunteer environment. For instance, a charity organization like yours can conduct regular safety audits to check fire extinguishers, emergency exits, and electrical outlets.
Mental Health Support
As a volunteer organization, you must ensure the safety and well-being of your volunteers, including their mental health. Studies show that crisis line volunteers often face emotional distress. They constantly deal with challenging situations, from inappropriate behavior of mental health sufferers to suicidal thoughts.
As a result, they experience mixed feelings of satisfaction, sympathy, frustration, and helplessness. And this is only one example of how volunteering damages volunteers' mental health. Other sources of mental hardship include assisting the homeless, assisting individuals after natural disasters like earthquakes, and rescuing victims from sex trafficking.
Hence, provide proper training and tools to support your volunteers' mental health. This can help them deal with unpleasant emotions effectively and reduce the risk of burnout. Prioritizing your volunteers' mental health ensures your organization's safety and continued support.
Conclusion
In conclusion, protecting your volunteers should always be a top priority. That's because you rely on them for their time and effort. Providing adequate insurance coverage and implementing safety protocols can help prevent accidents and minimize liability risk.
By being proactive and taking the necessary steps to protect your volunteers, you can create a safe and supportive environment that fosters a sense of community and promotes positive change. Remember, investing in your volunteers' well-being is an investment in the success and longevity of your organization.