In the vast world of construction and manufacturing, few things hold as much weight (literally and figuratively) as the art of welding. It's a process that binds materials together, ensuring stability, durability, and longevity. Just like any artwork, the quality of welding largely depends on the tools used. This is why professionals always emphasise the importance of quality welding supplies. It isn't just about getting the job done; it's about ensuring the job is done efficiently and precisely.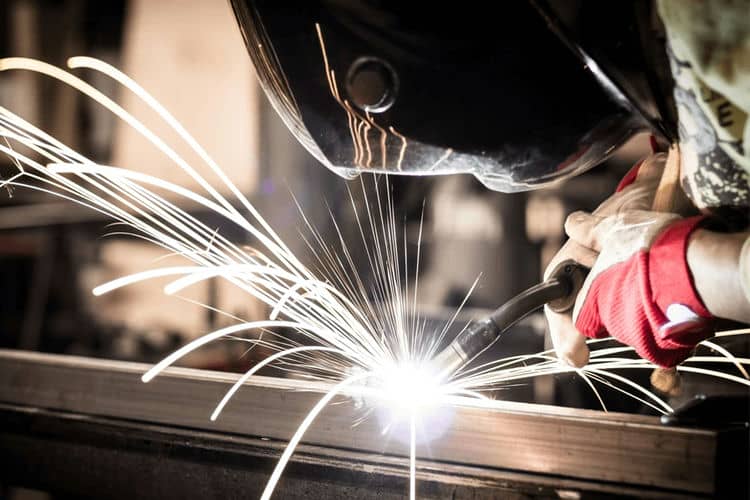 The Importance of Quality Welding Goods
Welding, at its core, is about fusion. Materials are merged at high temperatures to form a bond that is, in many cases, more substantial than the individual materials themselves. But this fusion can only be as strong as the tools and materials used to achieve it.
Subpar welding goods can lead to accidents, causing harm to the welder and the surrounding environment. Quality supplies are designed to meet safety standards, minimising risks.
Quality welding results in joints that can withstand significant stress, weight, and time. Reliable supplies translate to more robust and longer-lasting welds. High-quality supplies ensure that the welding process is smooth, decreasing the likelihood of having to redo or repair a job.
Key Components of Quality Welding Goods
Several elements come together to form a complete welding kit. Each component plays a critical role, and skimping on any of them can compromise the entire project.
Welding Machines: Whether it's TIG, MIG, or stick welding, the machine's reliability is paramount. A quality welding machine provides consistent power output, ensuring that welds are uniform and robust.
Electrodes and Filler Materials: These materials form the bond in a weld. Quality electrodes and fillers ensure that metal fusion is solid and durable.
Safety Gear: From helmets with auto-darkening lenses to heat-resistant gloves and protective clothing, safety gear is a non-negotiable part of any welding kit. High-quality gear protects without compromising on comfort.
Welding Accessories: Clamps, brushes, and grinders play vital roles in a weld's preparation and finishing stages. Quality accessories ensure that the welding process, from start to finish, is streamlined and efficient.
Quality Over Cost
In today's market, a wide range of welding supplies are available at various price points. While it might be tempting to opt for cheaper options, especially for one-time projects, the potential long-term costs of using inferior supplies can be much higher. Investing in quality means fewer replacements and repairs in the long run. A welding project done right the first time will last longer and require less maintenance.
For professionals, the quality of their work is a testament to their skills. Using high-quality supplies can make the difference between a merely satisfied client and a genuinely impressed one.
Finding Quality Suppliers
Recognising the importance of quality is one thing; finding reliable suppliers is another. Look for suppliers with positive reviews, industry certifications, and a good track record.
Other professionals in the field can provide insights into which suppliers are trustworthy. Test out products before making a bulk purchase. This way, you can be sure of what you're investing in.
The Future of Welding Goods
As technology evolves, so do welding goods. The future promises more efficient, safer, and eco-friendly equipment. Investing in quality now means you're also investing in the latest technology, ensuring that your projects stand the test of time and align with modern standards and expectations.
Conclusion
The saying "you get what you pay for" rings especially true in welding. Quality welding supplies are the secret ingredient to a project's success, ensuring safety, efficiency, and durability. Whether you're a seasoned professional or a DIY enthusiast, investing in the best supplies guarantees that your projects stand out for all the right reasons. Remember, in welding, as in life, quality always counts.