Ransomware has become one of the most notorious cybercrimes, causing significant disruptions and financial losses for individuals and organizations alike.
Understanding what ransomware is and how it operates is crucial for safeguarding against this devastating threat, which is why this article will provide a comprehensive overview of ransomware, including its definition, common attack vectors, impact, prevention, and mitigation strategies.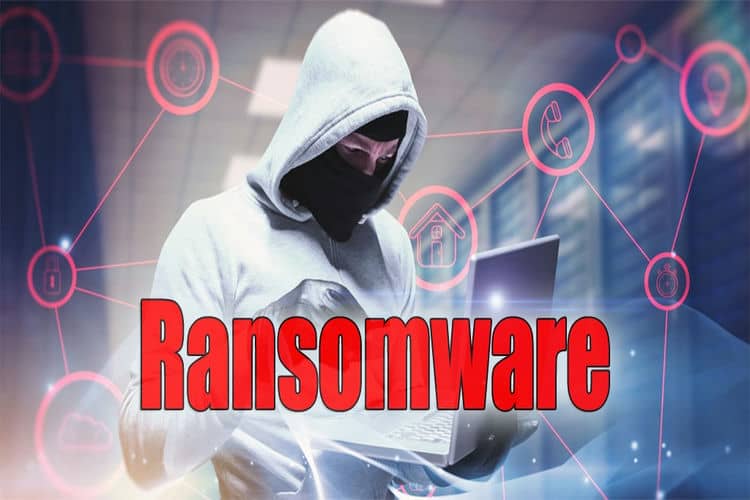 What Is Ransomware?
Ransomware is a type of malicious software designed to encrypt files or lock users out of their systems, holding them hostage until a ransom is paid – often with cryptocurrency or a similarly untraceable form of payment.
This kind of malware typically infiltrates a victim's computer through email attachments, malicious links, or exploiting software vulnerabilities. Once the ransomware takes hold, it displays a ransom note demanding payment in cryptocurrency in exchange for the decryption key needed to unencrypt the data contaminated by the software.
Common Attack Vectors
Ransomware can infiltrate systems through various attack vectors, including:
Phishing emails: Fraudulent emails containing infected attachments or malicious links that, when clicked, download ransomware.
Malvertising: Malicious advertisements on legitimate websites that redirect users to ransomware-infected sites.
Exploit kits: Exploiting vulnerabilities in outdated software or operating systems to deliver ransomware.
Remote Desktop Protocol (RDP) compromise: Exploiting weak RDP credentials to gain unauthorized access to remote working networks and deploy ransomware.
Impact of Ransomware Attacks
Ransomware attacks can have severe consequences for individuals and organizations, some of which are detailed here:
Financial Losses: Victims may face substantial financial losses due to ransom payments, operational downtime, and recovery costs.
Data Loss: Without proper backups or decryption keys, encrypted data may be permanently lost.
Reputational Damage: Publicized ransomware attacks can harm an organization's reputation and erode customer trust.
Regulatory Compliance Issues: Organizations may face legal and compliance challenges if sensitive data is compromised by such an attack.
Ransomware Prevention Strategies
Prevention is the best defense against ransomware, which is why you should engage with key prevention strategies:
Regular Software Updates: Patch software and operating systems promptly to close security vulnerabilities.
Employee Training: Educate employees about phishing emails, suspicious links, and safe browsing practices.
Strong Firewalls: The network protection capabilities of services, such as WatchGuard Firewalls, can be vital in preventing ransomware from gaining access to your system.
Robust Email Security: Implement email filtering and scanning mechanisms to detect and block malicious emails.
Secure Remote Desktop Protocol (RDP): Enforce strong passwords, two-factor authentication, and limit RDP exposure.
Endpoint Protection: Deploy robust antivirus and antimalware solutions to detect and block ransomware infections.
Least Privilege Principle: Limit user privileges to prevent ransomware from spreading throughout the network.
Ransomware Mitigation Strategies
In the event of a ransomware attack, effective mitigation strategies include:
Isolation and Quarantine: Immediately disconnect infected systems from the network to prevent further spread.
Incident Response Plan: Develop an incident response plan outlining roles, responsibilities, and procedures to handle ransomware incidents effectively.
Backup and Recovery: Regularly back up critical data and store backups offline or in secure, isolated environments.
Law Enforcement Cooperation: Report the ransomware attack to law enforcement agencies to aid in investigations.
Importance of Regular Backups
Regularly backing up data is crucial for ransomware recovery, which is why you should follow these backup practices:
Regular backups: Perform frequent backups of critical data, ensuring that backups are not accessible from the network.
Multiple Backup Locations: Store backups in multiple locations, including offsite to mitigate the risk of data loss.
Test Restorations: Regularly test backup restoration processes to ensure the integrity and usability of backups.