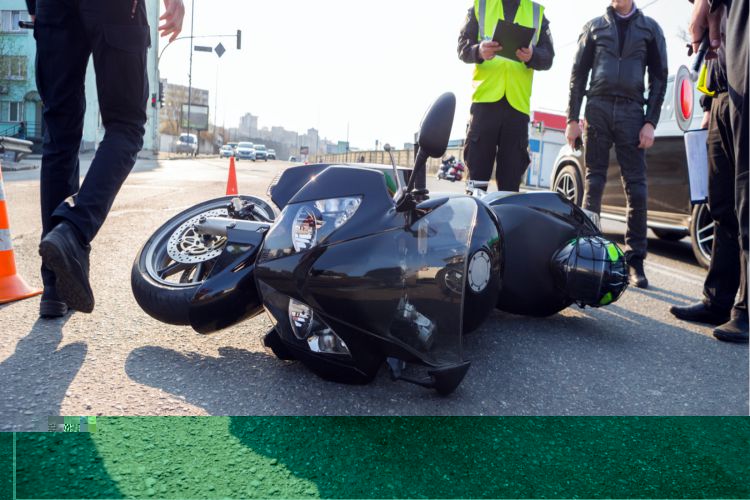 If you've had a motorcycle accident in Chicago, it's essential to understand your rights and take the necessary steps to get fair compensation. We will guide you through the process, pointing out common mistakes to avoid and giving helpful tips to navigate the legal system and ensure you get the compensation you deserve. You may also call a reliable motorcycle accident lawyer in Chicago from Lane Brown, LLC. 
Assessing the Full Extent of Damages: Calculating the Value of Motorcycle Accident Claims
Medical Expenses
One of the most significant aspects of calculating the value of a motorcycle accident claim is considering the medical expenses incurred due to the accident. This includes hospital bills, doctor's visits, surgeries, medications, physical therapy, and any future medical treatment necessary for recovery. It's essential to keep detailed records of all medical expenses related to the accident to calculate their value accurately.
Lost Wages and Future Earnings
If your motorbike accident left you unable to work, you may be eligible to compensation for lost wages. This includes the income you lost during your recovery period and any potential future earning capacity that may be harmed due to long-term disabilities or limitations caused by the accident. Calculating lost wages and future earnings requires consideration of factors such as your occupation, earning history, and potential career advancements.
Property Damage
Motorcycle accidents often result in damage to the motorcycle itself. Calculating the value of property damage involves assessing the cost of repairing or replacing the motorcycle and any additional property damaged in the accident, such as protective gear or personal belongings.
Pain and Suffering
The physical and mental misery caused by the injury is referred to as pain and suffering. This includes the immediate pain and suffering endured during the accident and recovery process. Calculating the value of pain and suffering is subjective and often requires the expertise of an experienced attorney who can assess the severity of your injuries and their impact on your quality of life.
Loss of Consortium
In some cases, a motorcycle accident may result in the loss of companionship or the ability to maintain a normal marital relationship. Loss of consortium refers to the damages suffered by the injured party's spouse or partner due to the accident. Calculating the value of loss of consortium involves considering the impact on the relationship and the emotional distress experienced by the spouse or partner.
Legal Expenses
When pursuing a motorcycle accident claim, it's essential to consider the legal expenses involved in the process. This includes attorney fees, court costs, and other expenses related to seeking legal representation. These expenses should be factored into the overall value of the claim.
Proving Liability: Establishing Fault for the Motorcycle Accident
In cases of motorcycle accidents, proving liability is crucial in determining fault and seeking compensation. Establishing responsibility involves gathering evidence such as witness testimonies, police reports, and accident reconstruction analysis. This process helps determine who was responsible for the accident, whether it was the motorcyclist, another driver, or external factors like road conditions. Proving liability is essential for the injured party to seek justice and receive the compensation they deserve for lost wages, medical expenses, and other damages resulting from the accident.
Litigation and Trial Representation
Regarding litigation and trial representation for motorcycle accidents, having experienced legal professionals on your side is crucial. Motorcycle accidents can result in severe injuries and damages, and navigating the legal process can be complex and overwhelming. Having skilled attorneys specializing in motorcycle accident cases can ensure your rights are protected and you receive the compensation you deserve. They will gather evidence, interview witnesses, negotiate with insurance companies, and, if necessary, take your case to trial to fight for justice. With their expertise and dedication, you can have peace of mind knowing that your case is in capable hands.
Negotiating with Insurance Companies: Maximizing Settlement Offers
Regarding motorcycle accidents, negotiating with insurance companies is crucial to maximize settlement offers. Insurance companies are known for trying to minimize payouts, so it is essential to be prepared and knowledgeable about your rights and the value of your claim. Understanding the process, gathering evidence, and presenting a solid case can increase your chances of receiving a fair settlement offer. It is also beneficial to seek the assistance of a skilled attorney specializing in motorcycle accidents and who has experience negotiating with insurance companies. Their expertise can help ensure you receive the maximum compensation for your injuries and damages.