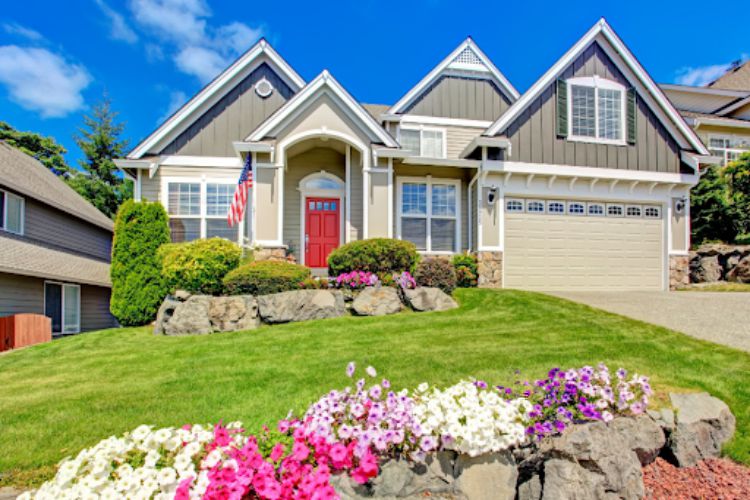 While you can never really know the true value of a home just by looking at it, there is no truer saying than "first impressions count" when it comes to selling a home. There's no denying that most homebuyers make snap judgments on the quality of a home based on its exterior. 
This is why the curbside appeal is so important. It sets the tone for the overall first impression homebuyers make. It's so important that more than 46 percent of people find a run-down exterior completely off-putting while house hunting. 
If this doesn't inspire you, here's why you need to invest in your curb appeal. 
Your Exterior Reflects Your Interior 
Sure, you shouldn't judge a book by its cover, but when it comes to househunting, this sentiment does not apply. The fact of the matter is that homebuyers will judge your home based on how it looks from the outside. And they will immediately assume that the interior reflects the same. 
Your home's curb appeal hints at what's to come for the rest of your home. If the outside does not look inviting, homebuyers will not feel inspired to even open the front door and give your home half a chance. 
It doesn't matter how modern, neat, and tidy your home's interior is. If the outside does not match the interior, your home could sit on the market for far longer than you'd like. If you're struggling to sell your home, visit this homepage for more. 
Listing Photos Always Center on Curbside Appeal
A huge percentage of homebuyers spend time on the Internet looking for potential homes. In fact, this is probably where a potential homebuyer will see your home first.
This is why high-quality listing photos are essential. Most of the time, the opening shots of your home center on what it looks like from the street, highlighting your curb appeal landscaping and more. These photos are the catalyst for homebuyers wanting to visit/tour your home, and eventually buy it. 
If your listing photos do not do your home justice, especially the images of your curbside appeal, you could miss out on a massive pool of potential buyers. 
Great Curb Appeal Boosts Home Value
If you think that your home's curb appeal will not impact your overall home value, think again. A run-down, shabby home exterior drags down the value of a home like nothing else. It can even drag down the value of neighboring homes. 
The bottom line is that homebuyers are more likely to make a higher offer if they believe the entirety of the home is in good condition and well-maintained. If one section of your home does not live up to their standards, you're more likely to receive a low-ball offer–or not offer at all. 
Receiving an offer higher than your asking price places additional value on your home. By taking the time and spending the money on ramping up your curb appeal, you could make a great return on your investment with a good sale price. 
Prepare Your Home for Sale 
Prioritizing your curbside appeal is as important as staging the interior of your home. In order to sell your property for a good price (and profit), remember to create a cohesive picture in terms of care and maintenance. 
If you're looking for tips or ideas on how to boost your curb appeal and prepare your home for sale, check out our home and living page for more.