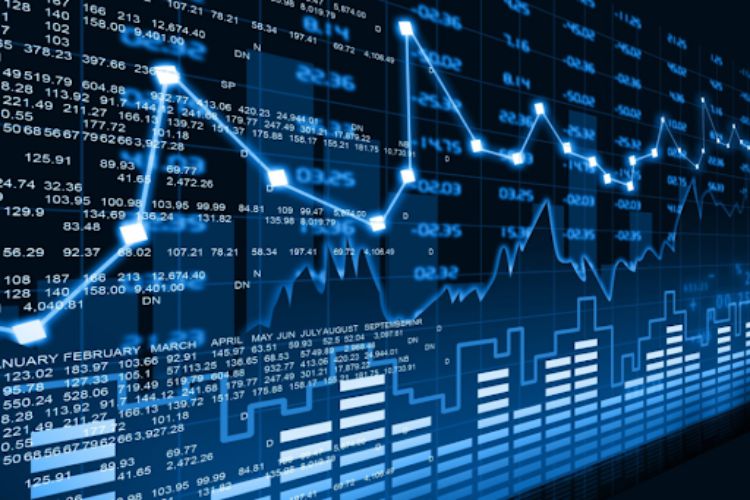 Have you heard that 61% of Americans own stocks?
Stocks, also known as equities, are a popular way for people to invest their money and earn returns over time. If you're new to the world of investing, understanding how stocks work can be a valuable step. You can work on building your financial knowledge and securing your future.
Are you wondering, "How do stocks work exactly?" Read on for a helpful overview of the basics of the stock market.
Stock Investments: What Are They?
When you invest in stocks, you're gaining a tiny portion of ownership in a specific company. Companies issue stocks to raise funds for various purposes, including the following:
Expanding their business
Funding research and development
Paying off debts
As a stockholder, you become a shareholder in the company. This means you have a claim on its assets and earnings.
How Do Stock Dividends Work?
One of the key components of stocks is the potential for dividends. Dividends are the company's earnings that get distributed to its shareholders. When a company is profitable, it can either reinvest them into the business or give them to shareholders as dividends.
For instance, let's say you own 100 shares of XYZ Company, and they announce a dividend of $0.50 per share. This means you would receive $50 as a dividend payment. Dividends can provide you with a regular stream of income.
This makes them especially appealing to investors who are seeking a steady return on their investment.
Benefits of Investing in Stocks
Investing in stocks could be one of the nicest things you do for your financial wellness. There are plenty of reasons why it's a fabulous option for beginners.
Potential for High Returns
Stocks have generated impressive returns throughout history. They're higher than lots of other types of investments. While there's always a level of risk involved, the potential for growth can be significant over the long term.
Ownership and Influence
As a shareholder, you have a voice in the company's decisions. You can attend shareholder meetings, vote on certain matters, and even have the chance to influence the company's direction.
Diversification
The stock market makes it easy for you to diversify your investment portfolio. Diversification helps reduce the impact of poor performance. It's wise to get stocks in all kinds of sectors.
Liquidity
Stocks are relatively liquid investments, meaning you can buy and sell them with ease. You'll always be able to access your funds if needed.
Inflation Protection
Stocks have the potential to outpace inflation. This helps your investments retain their value and purchasing power over time.
Investing in Stocks: Steps for Beginners
Are you considering investing in stocks? You'll need to know the steps to get started.
Educate Yourself
Before diving in, take the time to understand the stock market world. There are countless online resources, articles, and courses available for beginners.
Set Concrete Goals
Reflect on your investment goals and risk tolerance. Your goals will shape your investment strategy.
Make Your Budget
How much are you able to comfortably invest? It's paramount to avoid investing more than you're willing to lose since the stock market can be volatile.
Choose a Brokerage Account
A brokerage account is required to purchase and sell stocks. Investigate various brokerage options and consider factors like fees, account types, and available resources.
Diversify Your Portfolio
Reducing risk is all about spreading your money to various industries. Diversification cushions any big losses from a single investment.
Start Small
Gain experience and confidence by dipping your toes in the stock market. As you become more comfortable, you can increase your investment amounts.
Stay Informed
Be sure to stay on top of financial news and market trends. Information about Dalma Capital and other big names can help you make informed decisions about your investments.
Risks and Considerations in Stock Investments
There's no denying that investing in stocks can offer attractive benefits. It's important to be aware of the risks and considerations associated with this type of investment.
Market Volatility
Volatility comes from a range of factors, from economic data to global events. You have to avoid stocks that change by the day if it will cause you to much stress.
Risk of Loss
Unlike savings accounts or bonds, stocks carry a higher risk of loss. There's a chance that the value of your investments could decline, and you might not recover your initial investment.
Company Performance
The performance of a company directly affects the value of its stock. If a company experiences financial difficulties, poor management, or competitive challenges, its stock price could decrease.
Market Sentiment
Investor sentiment and market psychology can influence stock prices. Positive news can drive prices up, while negative news can lead to declines, sometimes regardless of a company's actual performance.
Lack of Dividends
Not all stocks pay dividends. Companies could put their earnings into growth initiatives rather than distributing dividends to shareholders.
Inflation and Interest Rates
These financial changes can impact the whole stock market. Rising inflation or interest rates might lead to decreased investor confidence and lower stock prices.
Tips for Navigating Stock Investments
Review your investment portfolio often and adjust it as needed. As your financial goals evolve, your portfolio may need to be rebalanced.
Trying to predict market movements and timing your investments can be challenging. It's often more effective to stay consistent with your investment strategy.
If you're unsure about where to start or how to proceed, consider seeking advice from a financial advisor. A professional will be able to develop a fabulous investment strategy.
Remember that successful stock investing is about the long-term growth of your investments. Short-term fluctuations are normal, but over time, the market tends to show a positive trajectory.
How Do Stocks Work? Now You Have a Grasp on Them
Plenty of people wonder, "How do stocks work?" With this stock info, you can work on boosting your finances.
Eager to consume more personal finance content? Browse the rest of our blog!