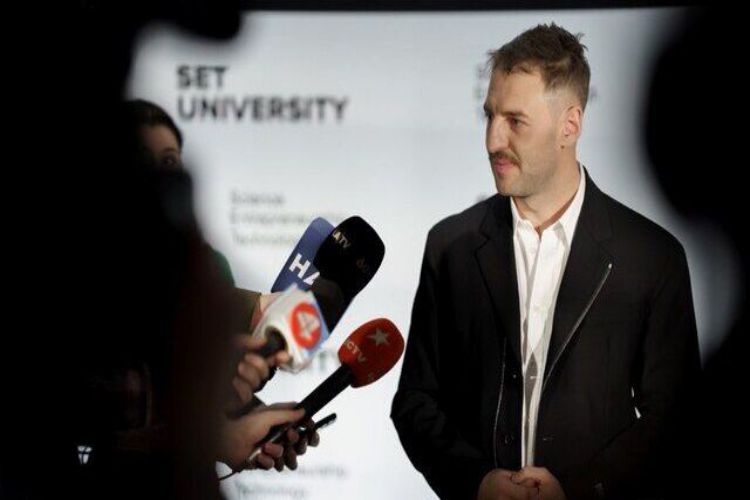 According to Sergey Tokarev, Roosh co-founder and international investor, a year and a half, since the Ukrainian information technology sector experienced a massive invasion, it has faced serious challenges that have greatly affected its dynamic development over the past few years. These difficulties are confirmed by statistics: in the first quarter of 2023, the volume of exports of IT services from Ukraine fell by 16%, which is compared with the comparable period in 2022. Ukrainian IT companies have lost a significant number of contracts and are unable to attract further investment. This situation is due to both economic difficulties and changes in the global political environment, which created difficult conditions for the development of the Ukrainian IT industry.
Sergey Tokarev believes that this scenario is primarily due to the outbreak of hostilities and the risks associated with compliance with international standards, which keeps foreign companies from cooperating with Ukrainian developers and investing in new projects. In addition, there is a global trend of slowing down the development of information technology and massive layoffs in large technology corporations. These changes are correlated with global economic factors, including the armed conflict between Russia and Ukraine, which brings significant changes to the structure and dynamics of the global information technology industry.
At the same time, Ukrainian information technology companies were forced to establish overseas offices and develop international connections in order to remain competitive in the global market. Thus, some companies have offices in Ukraine, but they carry out projects for customers around the world. There are also new companies that have Ukrainian roots, but open their branches in other countries, while leaving the headquarters or back office in Ukraine. According to Sergey Tokarev, this is a positive development, as it opens up access for Ukrainians to the international market and increases their chances of attracting investments from global players.
Sergey Tokarev raises an important question about the need for the development of Ukrainian venture funds and their contribution to Ukrainian startups.
The investor also draws attention to the active development of MilTech startups in Ukraine and the constant demand for their innovative solutions in the field of defense technologies. This suggests that funding and support for such projects will continue in the future due to the possibility of real testing and global visibility.
Roosh co-founder pays special attention to MilTech startups, as they have been actively developing in Ukraine in recent years. The investor is confident that this trend will continue because there is a constant demand for innovative solutions in the field of defense technologies. This means that funding for these projects will be available. The advantage of MilTech startups is that their products can be immediately tested in real-life conditions and show results on the world stage.
Sergey Tokarev believes that, despite the many risks associated with military action, the Ukrainian information technology sector will not be able to achieve the level of success achieved before the start of the conflict. He emphasizes that despite these challenges, Ukraine has significant potential to become a world leader in technology.
But regardless of such statements, Ukraine has the potential to become a world leader in technology and strengthen its position as an important center of Eastern Europe in the field of artificial intelligence and machine learning. This means that the country can attract a significant number of foreign investors and become a center for the development of new technologies.
Thus, despite the difficulties faced by the Ukrainian IT sector, there is a possibility of a rapid development of the industry after the end of the conflict. Ukraine can focus on technological growth and become a major player in the field of innovation and technological progress.