Introduction
Welcome to the world of luxurious and exquisite gold necklaces! Gold necklaces are a timeless piece of jewelry that can add sophistication and elegance to any outfit. Whether you're looking for something classic or modern, there is a wide variety of gold necklace designs to choose from. From delicate and lightweight pendants, to bold statement pieces, a gold necklace is sure to bring an extra sparkle and shine wherever you go. With the right selection, your gold necklace can become an heirloom piece that will be passed down through generations. Let us explore the many options available in this stunning collection!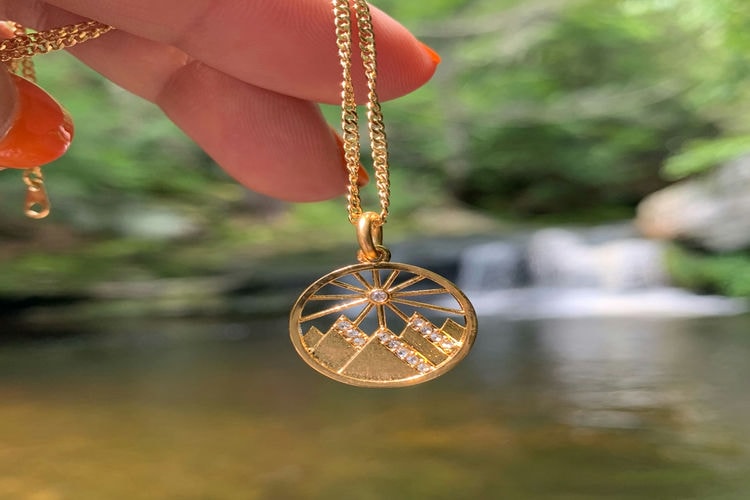 Types of Gold Necklaces
Gold necklace is  a timeless jewelry staple that can be worn to elevate any look. With so many styles of gold necklaces available, it can be overwhelming to choose the right one for you. To make your decision easier, here's a breakdown of the four main types of gold necklaces:
Choker Necklace
A Choker Necklace is a short necklace that fits snugly around the base of the neck. This classic style is popular due to its versatility and ability to dress up any outfit. A choker necklace typically features small charms or beads and may include an adjustable closure for easy sizing.
Collar Necklace
A Collar Necklace is slightly longer than a choker, but it is still designed to fit close around the throat area. A collar necklace usually features larger charms or beads and often has an ornate design for added sophistication.
Pendant Necklace
A Pendant Necklace features one single piece suspended from a chain link or corded string. This popular style gives you freedom in how you wear it – with your pendant resting against your chest or dangling down low – plus there are endless choices when it comes to choosing the perfect pendant for yourself!
Chain Link Necklace
Chain Link Necklaces come in various lengths and feature several individual links.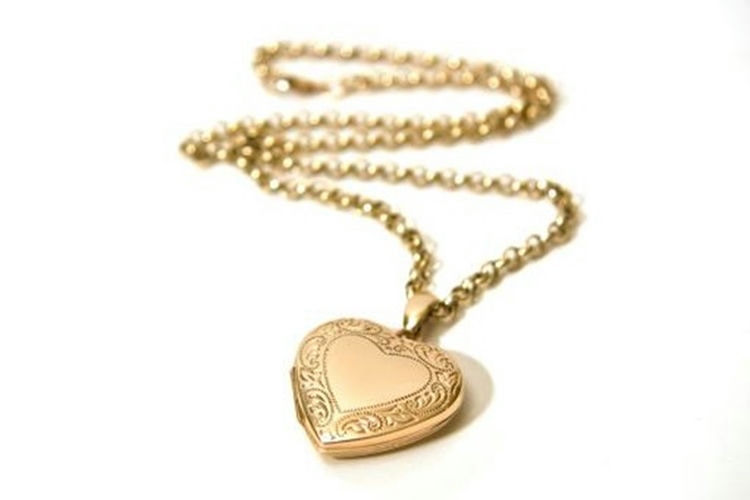 Popularity of Gold Jewelry: History and Cultural Significance, Status Symbol, & Investment Opportunity
Gold has been used as a precious metal for centuries in jewelry and other forms of decorative art. Throughout history gold has been highly prized for its beauty, malleability, rarity and purity. It's no surprise then that gold jewelry is one of the most popular forms of jewelry around the world today.
History and Cultural Significance
Gold has been used to adorn people since before recorded history began. Archaeological evidence shows that humans were wearing gold jewelry as early as 4000 BC! In ancient civilizations such as Egypt and Sumer, gold was held in high esteem because it was seen to represent the sun gods Ra and Shamash respectively. Ancient Egyptians also believed that wearing gold could ward off evil spirits or bring good luck – something which many people still believe today! Gold was also commonly used by royalty throughout Europe in the 16th century to signify their power; this is why it's still known today as a symbol of wealth and status.
Gold as a Status Symbol
Gold is often seen today as a symbol of wealth, luxury and prestige. It's not uncommon to see celebrities adorned.
Care and Maintenance for Gold Jewelry     
When it comes to jewelry, gold is one of the most valuable and precious metals. Gold jewelry is timeless and can last for generations if cared for properly. Taking care of your gold jewelry will help keep it looking its best and ensure that it will stand the test of time. This article provides tips on how to clean and store your gold jewelry properly in order to maximize its lifespan.
Cleaning Tips
The best way to keep your gold jewelry looking like new is by regular cleaning. Use a soft cloth or brush with warm soapy water, being careful not to scrub too hard as this could scratch the surface of the metal. Rinse with cool water after cleaning and dry thoroughly with a soft cloth or paper towel before storing away or wearing again. Avoid using abrasive cleaners, as they can damage the finish on certain types of gold jewelry, such as those containing gemstones or intricate designs.
Storage Recommendations
It's important to store your gold pieces safely when not wearing them in order to protect them from scratching or tarnishing from other pieces stored nearby in contact with each other . Store each piece separately in a fabric-lined box or pouch that can be sealed shut when not worn.
Conclusion
Necklaces in gold are luxurious and timeless pieces of jewelry that never go out of style. They make for elegant gifts and can be worn to dress up any look. Gold is a classic metal with many variations, making it an ideal choice for those who want to make a statement with their necklace. Whether you're looking for something simple or more ornate, there's always a beautiful gold necklace to choose from.