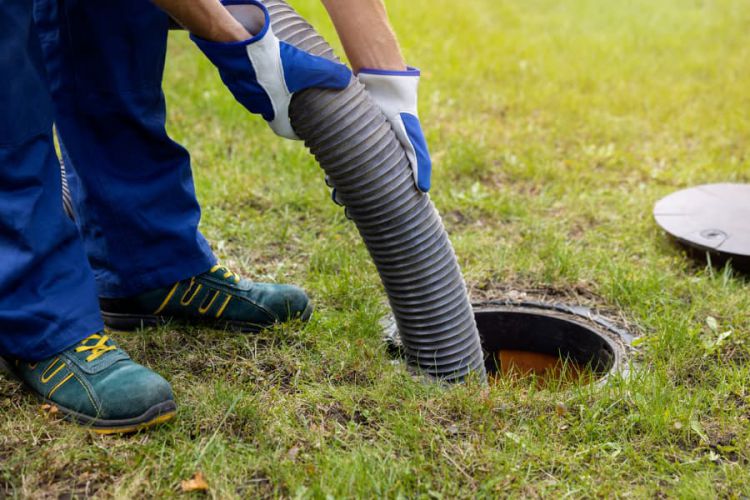 Your property's health hinges on a solid sewer line. Issues can hit you like a truck, and they're not just wreaking havoc—they could also be health hazards waiting to happen. Spotting the red flags for when you need to call in pros for sewer line repair is crucial for dodging major damage and a hefty bill. Keeping your eyes peeled for these telltale signs gives you a heads-up when it's time to bring in the experts who know their way around sewer lines.
Persistent Clogs and Slow Drains
Frequent clogs and slow drainage in sinks and toilets around your property are common signs of a potential sewer line issue. You can try simple DIY solutions or over-the-counter drain cleaners to resolve the problem. If those tricks don't do the trick, calling in a pro is key. A skilled plumber administers a thorough inspection of your sewer line using specialized tools and techniques to identify the root cause of the clogs and recommend the necessary repairs.
Unpleasant Odors and Sewage Smells 
Foul odors emanating from drains and toilets can indicate a significant issue with your sewer line. If your drains are kicking up a stink, it could mean you've got blocked pipes or even damaged sewer lines. Pros in the plumbing biz can pinpoint where that nasty smell is coming from. They'll roll up their sleeves, dive into your sewer issue, and make sure to freshen up your home again by squashing that stinky problem.
Water Pooling and Soggy Patches in the Yard
If you have areas where water is noticeably pooling or soggy patches in your yard, this can indicate a severe issue with the line. This is especially true if the water is near the location of the main sewer line; this could be due to leaks, cracks, or a complete sewer line break. Get a pro sewer line repair crew if you notice water where it shouldn't be. They'll size up how bad things are and stop more trouble from brewing like soil washing away or damaging your home's base.
Pest Infestations and Rodent Activity
Unexplained pest infestations, including increased insect and rodent activity around your property, can indicate a compromised sewer line. When your sewer line cracks or leaks, it becomes a free buffet for pests hunting down moisture and grub. This isn't just gross; it's risky for your crib's health and structure. Getting it fixed by pros not only wards off unwanted pests but also keeps your family safe and sound. This approach nips potential health hazards before they become more serious.
Structural Foundation Issues
When you see sudden cracks or shifts in your property's foundation, it can indicate a potential sewer line problem. If your sewer line is busted or leaking, it can mess with the soil around your property. This could lead to a shaky foundation over time. Undetected leaks or breakages in the sewer line can compromise the stability of the soil surrounding your property, leading to structural damage over time. Getting pro help for your sewer line fixes can stop more harm to your property's base, ensuring it stays sturdy in the long run and saving you from shelling out big bucks on repairs later.
Aging Sewer System and Tree Root Intrusions 
If your property has an aging sewer system or is surrounded by mature trees, it's imperative to be proactive in monitoring your sewer line's condition. Over time, sewer lines can deteriorate, and tree roots can intrude. These issues can trigger serious clogs and damage, causing headaches for homeowners. You can dodge these plumbing nightmares by scheduling regular check-ups with trusted plumbers before they blow into full-blown disasters. Regular inspections by professional plumbers can identify potential issues early on and facilitate timely repairs or preventive measures.
When faced with any of these signs, you want to act swiftly and engage the services of a trusted professional sewer line repair company. Tackling those pesky sewer line problems head-on can save you from a world of hurt later on. Act fast and dodge the bullet of escalated damage. Don't ignore these red flags – prioritize the health and functionality of your sewer line with speedy, professional repairs.