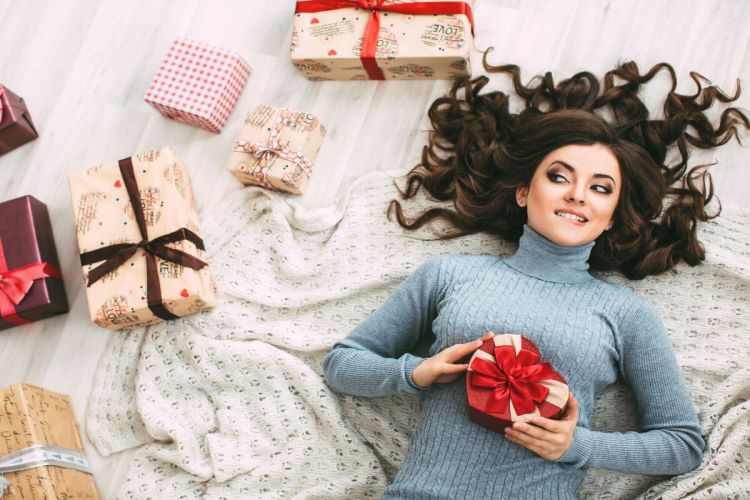 The art of gifting is a beautiful dance, isn't it? You want to find that perfect present that screams, "I see you, and I get you." 
Now, when you're shopping for a true fashionista, this dance becomes a runway walk. It's all about balancing that catwalk-worthy flair with daily wear practicality. 
Let's dive into some stylish, thoughtful gifts that'll have every fashion-forward friend or family member on your list doing a happy dance — or, better yet, a strut.
For the Trendsetting Gentleman: Graphic Tees and More
When it comes to men's fashion, personal expression reigns supreme. Forget the drab and dreary; today's modern man is all about making a statement, and what better way to do that than with graphic tees for men? 
These aren't your average, off-the-rack choices. We're talking about tees that scream individuality. Think of designs that depict interests from indie music bands to pop culture quotes or abstract art. 
While graphic tees offer a playful touch, they can also showcase refined aesthetics when paired with the right jeans or tailored pants. So, if you're searching for a gift that offers both style and a dash of personality, these tees are your golden ticket.
The Elegant Minimalist: Timeless Jewelry
There's an undeniable allure to minimalist jewelry. It whispers sophistication rather than shouting for attention. For those who lean towards a more subdued yet elegant style, delicate necklaces, earrings, or bracelets can make a world of difference. 
Imagine a slender gold chain with a single pearl pendant or silver hoops that offer just the right amount of glimmer. These pieces accentuate the wearer's beauty and possess a timeless appeal, ensuring they remain cherished for years. 
The Urban Explorer: Chic Backpacks and Satchels
Navigating city streets requires a sense of style that's both practical and on-point. Enter the realm of chic backpacks and satchels! 
A leather backpack, for instance, marries utility with luxury. It's roomy enough for daily essentials but looks way more sophisticated than your typical canvas options. 
For those who love a vintage vibe, satchels can bring back a touch of old-school glam. Remember, it's all about that blend of usability with undeniable chicness. 
Gifting a bag serves the daily commute and ensures your loved one always makes an entrance, even if it's just into the office.
For the Playful Spirit: Quirky Accessories
Fashion isn't just about what's in the magazines; it's about personal expression, character, and a touch of whimsy. Quirky accessories are ideal gifts for people who love to sprinkle a bit of fun into their ensemble. 
Think bright scarves, unique brooches, or even hats with a little flair. These items don't just accessorize; they tell a story. 
Maybe it's a bold tie with an unexpected pattern for someone who loves a twist on the classic or a beret with a playful emblem. These gifts are conversation starters, making them perfect for the friend who's not afraid to stand out in a crowd and relishes in the joy of dressing up.
The Athleisure Lover: Comfy Yet Stylish Picks
Athleisure is the art of looking effortlessly cool while being supremely comfortable. This style mantra is all the rage, and honestly, who can resist the allure of fashion that feels as good as it looks? 
The possibilities are endless, from joggers that can be dressed up with heels to those sleek sneakers that work as well with dresses as they do with gym shorts. Speaking of shorts, don't shy away from those trendy booty shorts that are making waves. 
Paired with an oversized jacket and those sneakers we mentioned above, it's a look that says, "I might hit the gym, or maybe I'll just grab a latte." Gift these, and you're basically giving the joy of comfort with a style twist.
Dapper Details for Him
Every man needs a collection of essentials that effortlessly combine style with ease. Gift some dark denim or sleek chinos, and he'll have a look that straddles casual and polished. 
Whether they have a bold or subtle color, gifting chic bottoms is a surefire way to delight the fashion-forward gents in your life. It's about appreciating the art of style, even in the simplest forms.
Sealing the Style: The Grand Finale
Fashion is more than clothing; it's an expression of one's identity, a manifestation of creativity, and an avenue for connection. This holiday season, by picking out those perfect gifts, you're not just giving fabric and thread but sharing love, celebrating individuality, and acknowledging the unique style essence of each person on your list. 
So, here's to making memories, sharing joy, and ensuring every ensemble this winter is a tad brighter, bolder, and unequivocally beautiful. Cheers to the gift of style!