Suppose you're part of an ecommerce business looking to choose a fulfillment center to handle your orders. In that case, there's a lot to consider. You need to ensure the orders are packaged how you like, how fast the orders will ship, and more. It can be overwhelming.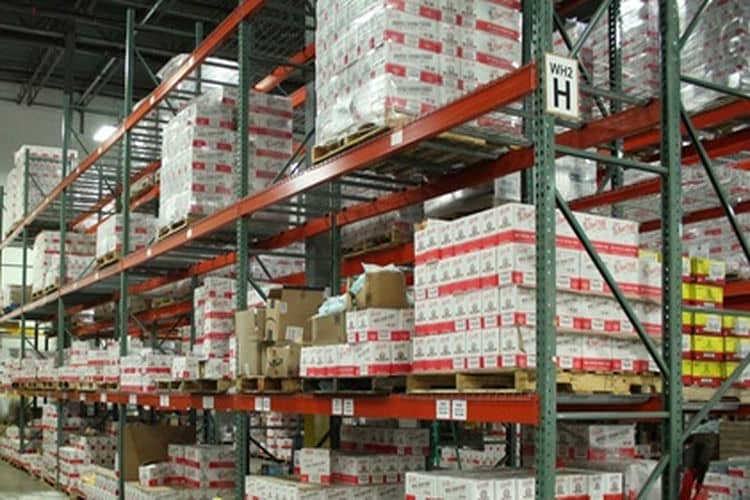 Photo by CPG.IO eCommerce Execution on Unsplash
But don't worry! We've put together this guide to help you. Here are six factors to consider when choosing ecommerce fulfillment.
1. Packaging Options
Branding is super important to your ecommerce business. Your customers will see the packaging before your products, so it should leave a good impression on them. You want to know that the fulfillment cent can offer unique, quality options.
If they only have the same brown boxes that every other company uses, you won't stand out much or be memorable to the customer.
Offering your customers a personalized experience also makes them feel more engaged with your brand. They'll be excited to order from you again, but only if you can leave a strong enough impression on them.
So, you'll need to consider the packaging and fulfillment services options. They should offer a range of box sizes and different designs. You should be able to customize the packaging design as you see fit for your brand.
2. Shipping Speeds
Photo by Jan Kopřiva on Unsplash
Next, you'll need to consider the shipping speeds of the fulfillment centers you're researching. Most customers expect their order to arrive just a few days after they pay for it. Many people expect fast delivery times today, so you won't get nearly as many orders if you can't meet that expectation.
The best fulfillment companies have delivery options that take just a few days for the product to reach the customer. These companies also have multiple warehouses that allow them to quickly and efficiently ship your goods.
You'll need to ensure the fulfillment center can provide good shipping speeds. If they can't, then it's worth choosing another group to work with.
3. Where The Warehouses Are
Above, we briefly mentioned that having more warehouses can increase shipping speeds. This happens because the fulfillment center can send a customer's order from the warehouse location that's closest to them, drastically cutting down on delivery time.
So, you must know where these warehouse locations are. If they don't have many or are all grouped together, your customers will wait longer for their orders. The longer they wait, the less satisfied they'll be with your ecommerce business overall.
You'll also want to make sure there are warehouses in the areas where you get the most orders from.
Lastly, if you plan on shipping internationally, you'll need to check that the fulfillment company can do that for you. It'd be a waste of time and resources if you require international shipping and choose a group that can't provide it!
4. What Features Their Software Can Offer
Next, you'll want to learn more about what features the fulfillment center's software can offer. You're already extremely busy as a business owner, so you need to know that the software can handle many simple tasks for you. That way, you can keep focusing on the work that you need to do.
There are several essential features that you can't do without. These include:
Inventory tracking
Editing orders
Completing returns and exchanges
Pausing orders
Communication with delivery drivers
Search and view any order
Outstanding customer service communication (live chats, etc.)
Integration with other programs you already use
All of these features make it easier for customers to order from you. Plus, you'll also have a simpler time keeping track of everything.
The easier the fulfillment software is to use, the better off your business will be. So, you shouldn't overlook these features.
5. Reliability and Trust
It's also crucial that the fulfillment center is reliable and trustworthy. Your customers are likelier to buy from you when they trust you. So, you need to know that the fulfillment company is trustworthy, too, since they'll become an extension of your brand.
Trust in a company can drive new business, increase customer loyalty, and positively impact your marketing campaign. Without trust, you'll notice your business begins to fall apart quickly.
If you say on your website that you have two-day shipping, and a customer pays for it, the fulfillment center must deliver it within that time frame. You shouldn't make that promise if the fulfillment center can't keep it. If you promise it and they miss the deadline, you'll lose money on refunds and returns.
Customers are also more likely to order from you again when they had a good experience with you the first time. So, you need to know that you can rely on the center you choose t provide them that great first impression.
Overall, you need to know that the fulfillment center you choose is reliable and trustworthy. You're much better off spending your money elsewhere if they aren't. You'll need to research online to determine the company's nature. You can try reading reviews about them and see how other ecommerce brands and customers feel about them.
Never choose the first fulfillment center you find! You must research them first and decide how reliable they are.
6. The Cost
Photo by Kenny Eliason on Unsplash
Finally, you must consider the fulfillment cost before choosing any single center to work with. You need to know you're receiving high-quality service but aren't overpaying.
There will be more upfront costs when switching to a fulfillment center, but you will save more over time when compared to handling all of it yourself. Setting up a budget beforehand will make choosing a fulfillment center you can afford much easier.
Start by writing down the pricing of each so you can easily compare all of your options. Pricing can vary drastically depending on fees and more, so you must compare everything.
Make Sure To Do Your Research!
Researching ecommerce fulfillment will help you pick the one that's best for your business. They all offer different packaging branding, have different software, and have their warehouses in different spots.
Knowing as much as possible about the center will give you peace of mind that you're choosing the best company to work with. They will represent your business, after all!