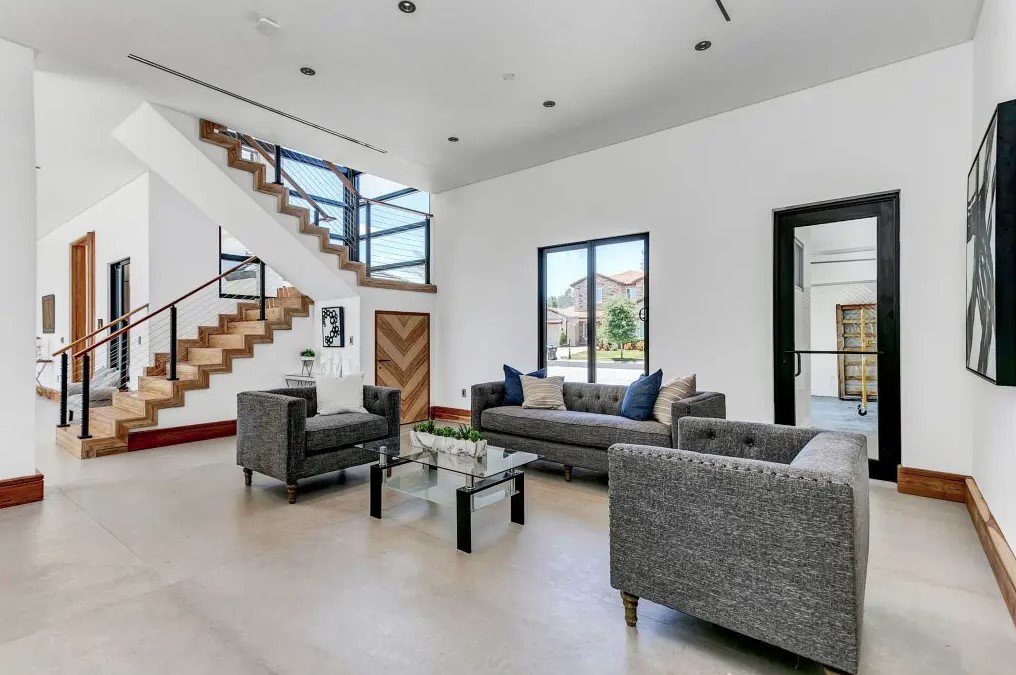 When property valuers discuss your home staging, they mean to prep your property for sale and increase its value in the real estate market. Staging your villa or apartment means displaying its top-notch features, making an impression on potential buyers, and selling off the property at a better price and that too in less time. 
According to an article published in CNBC, you need to know what adds the maximum value to your property. For example, if you are interested in minor changes, focus on the kitchen and bathroom. Landscaping and wood floors also help in increasing the value of your house. Here are home staging ideas to boost their value in the real estate market: 
Improve curb appeal 
Let your property stick out to prospective homebuyers by improving the curb appeal. You can try some of the upgrades during the weekends. For example, get rid of dirt or grime from the house siding, fascia, roof, as well as gutters. Paint your front door with vibrant colors; however, ensure that the shade matches the rest of the property. You can replace the old nameplate and house number, mailbox, lighting systems, and welcome mat. Tidy up the flowerbed borders and put fresh mulch. If there are empty beds; plant seasonal flowers, green plants, or shrubs. 
Even if you're staging your property in winter, add a couple of big planters with evergreen plants or annuals that can endure the cold weather. You can beautify the window boxes with fresh, green plants. If you have a porch with some space left, add a few chairs to perk up your outdoor living area. 
Perk up the kitchen
The kitchen helps in selling properties without creating a dent in your wallet. You can make some affordable upgrades by cleaning the countertop, de-cluttering it, and painting the cabinets. You can choose colors like classic white or some dark and neutral grey shade; even slate blue is a great choice. Put away the old kitchen appliances and dishware when homebuyers visit your property in person. If you would like to learn more about how to give a facelift to your property, consult with an experienced Melbourne property valuer. For location info, click: 
Don't disappoint your potential homebuyers with a corroded water faucet full of water stains. You can replace old faucets with the new one that looks more stylish with additional features. 
Think about furniture placement 
People often believe that rooms will look bigger if all pieces of furniture are shoved against a wall. Then, this is a misconception. You can perk up your living room by placing furniture pieces like sofas away from a wall. 
You can position couches and chairs to create a warm, cozy ambiance. These little changes will make your room look spacious and user-friendly. Also, remember to place furniture in a way not to affect traffic flow in a living room. 
Conclusion 
Though this isn't an all-inclusive list when it comes to home staging, the most essential ones are mentioned to increase your home's worth for future sales.