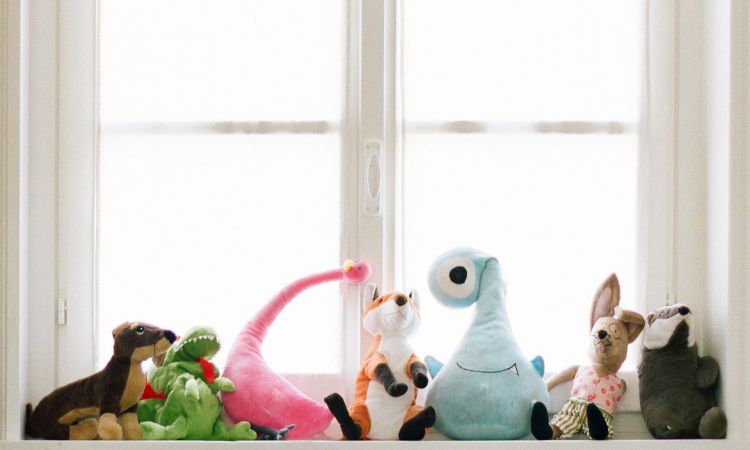 Hey, stuffed animal lovers! Have you ever wished your stuffed animals could do more than just sit on a shelf and look cute? Well, your wishes have come true with smart stuffed animals!
These special toys can connect to the internet, play games, and even keep you company when you're feeling lonely. Whether you're young or old, smart stuffed animals are sure to bring a smile to your face.
So what are you waiting for? Go out and get yourself a smart stuffed animal today!
What Are Smart Stuffed Animals and How Do They Work?
Mewaii's cute and cuddly smart stuffed animals are the perfect companion for anyone who loves stuffed animals! They're more than your ordinary stuffed animal; integrated with AI, these clever companions can recognize voices, record stories, read to you, and even play music for you. As an interactive stuffed toy, they make a great playmate for kids too!
Thanks to their sophisticated technology, you can control your cute stuffed animals through a reliable app that gives you the ability to customize your personality.
With movements and sounds from cute robotic motors syncing up with an engaging narrative providing educational opportunities, Mewaii's smart stuffed animals put the fun in learning!
The Benefits of Owning a Smart Stuffed Animal
Smart stuffed animals are a unique way to bring joy and companionship into your life. From being able to play music or soothing stories to even helping you program reminders into your schedule, smart stuffed animals are like a friend with extra practical benefits!
But that's not all – due to their sensors, smart stuffed animals can also understand when you're feeling down, which lets them provide comfort and reassurance.
This level of care is something traditional stuffed animals cannot offer! So if you're looking for a cuddly companion that can do more than just keep you company, consider getting a smart stuffed animal – you won't regret it!
How to Choose the Right Smart Stuffed Animal for You
Choosing an intelligent stuffed animal that is right for you can be a challenge. There are so many different kinds available, it can be hard to know where to start.
To make it easier, consider the type of personalities, hobbies, and interests that you have, as they will all play a role in helping you find the perfect smart stuffed animal companion.
 Maybe you like cuddly animals, or perhaps your sights are set on something with lots of functions – no matter what brings out your inner child, there's sure to be a smart stuffed animal just for you! Fortunately, the options don't end there; since there is a variety available from popular brands and independent stores alike, finding one that matches your style and needs should be much easier than ever before.
The Top Three Smart Stuffed Animals on the Market Today
Smart Stuffed Animals have taken the toy market by storm in recent years. Not your average stuffed animals, these are furry friends that come with an extra bit of tech flare. With advanced sensors and built-in technology, users can interact with their stuffed animals like never before.
From virtually walking them, to making snuggly purchases for them, the possibilities seem endless. Looking for a more high-tech companion? There are plenty of options on the market today.
Three popular models are the 'Tutu' Teddy Bear with its Bluetooth connection, allowing users to program actions or record personalized messages, the 'Niko' Wolf with advanced sensors and multi-color LED eyes that react to sound or touch, and lastly, the 'Chewbie' Monkey featuring two interactive feedback modes: activation and timers—allowing your stuffed pal to come alive!
Why Do People Love Smart Stuffed Animals and Why Do You Will Too?
Smart stuffed animals are taking the world of cuddles by storm. With features like built-in music, light-up LED eyes, and even Bluetooth connectivity, these fluffy friends are the perfect companions for those seeking a different kind of connection.
Whether you want to listen to music with your stuffed animal or just give them a hug, these little marvels of technology can provide you with hours of entertainment and comfort.
So if you're an adult looking to treat yourself or a kid seeking some gadget-filled fun, owning one of these innovative plush toys could be just what you need! So join in on the furry fun and get your very own smart stuffed animal today!
Smart Stuffed Animals for Different Age Groups
Smart stuffed animals offer something for everyone across age groups! For example, children can enjoy their own furry and interactive friend who helps them learn with its built-in educational features.
On the other hand, adults can appreciate the innovative technology and beautiful craftsmanship that goes into each of these smart stuffed animals.
People of all ages will love having a special companion that loves to listen and interact with them – a comforting reminder that they are never alone. These plush friends make it easier than ever to stay connected to loved ones, no matter where life takes you!
How to Care For Your Smart Stuffed Animal
Caring for your smart stuffed animal is easy and straightforward. First, make sure to keep them out of direct sunlight or any other form of extreme heat.
If your stuffed animal becomes dirty, spot-clean it with a damp cloth and mild detergent- never submerge it in water. Regularly dust off their fur or cotton coat, as this will help clear away any dirt or debris that has accumulated over time.
Finally, ensure that you use only the manufacturer's recommended battery type in order to maintain optimum performance and preserve any onboard technology or sensors. With these simple tips in mind, you'll be able to keep your smart stuffed animal looking great for years to come.
Conclusion
Smart stuffed animals have become a growing trend for both children and adults alike. They are fun, interactive, engaging, and educational all at the same time. Plus, they come in all shapes and sizes, making them perfect for every age group imaginable.
Smart stuffed animals also help children bond with their parents through shared experiences of reading stories together and playing games with one another. Most importantly, smart stuffed animals serve as companions that can help reduce loneliness and provide comfort during turbulent times.
Each individual who owns a smart stuffed animal can personalize their experience to suit their preferences. These cute, fluffy pals are sure to make your life more exciting than ever before!