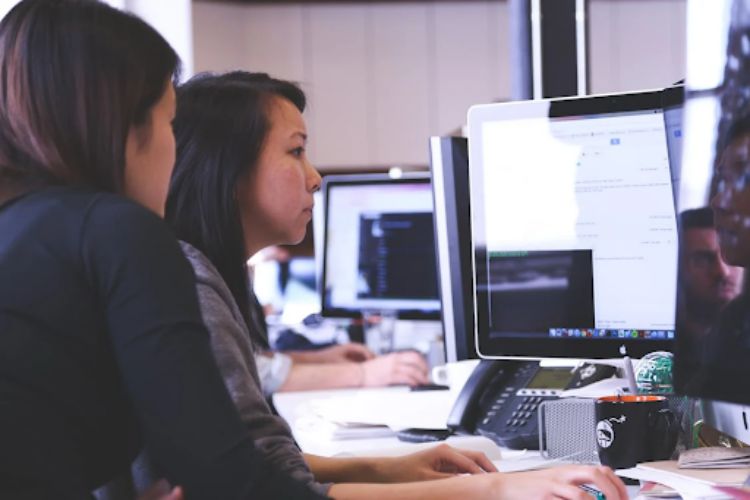 Technology has become an integral part of education, with many teachers using software and digital tools to enhance their lessons and engage students. In this blog post, we will explore some of the software options that can be used in the classroom for more engaging lessons.
Online Storyboards
Online storyboarding is beneficial. The human brain has evolved to assimilate information in stories. That is why storyboarding tools provided by Storyboard that should be introduced into classroom activities.
Storyboarding exploits how our brains digest information. You are breaking down a larger work into manageable bits and visualizing it. It boosts productivity and comprehension. Storyboard learning benefits:
Students can see how everything fits.

Breaking down complex ideas helps them understand them better.

Pupils use their brain's processing speed to learn faster.

To provide a collaborative and understanding environment, storyboards are great tools.

Storytelling engages pupils, especially younger ones.

Storyboards organize and simplify information.
Interactive Whiteboards
Interactive whiteboards are a popular tool used in many classrooms. These boards allow teachers to display information, videos, and other multimedia content, and students can interact with the content using a touchscreen or stylus. These whiteboards can be used to engage students in a variety of subjects, from math and science to language arts and social studies.
Learning Management Systems
These are software platforms that allow teachers to create, manage, and deliver digital content to their students. LMS platforms can be used to create and manage course materials, including assignments, quizzes, and multimedia content. They can also be used to track student progress and provide feedback. 
Gamification Software
It is designed to make learning more engaging and interactive by incorporating game-like elements into the classroom. These software programs can include features like point systems, badges, and leaderboards to encourage students to engage with the material and compete with their classmates. 
Virtual and Augmented Reality
VR/AR technologies can be used to create immersive learning experiences that allow students to explore new environments and interact with digital content in a more engaging way. For example, teachers can use VR to take students on virtual field trips to historical sites or natural wonders or use AR to overlay digital content onto real-world objects to create interactive lessons.
Video Conferencing
This software has become increasingly popular in education, especially in the wake of the COVID-19 pandemic. Video conferencing software allows teachers to connect with their students remotely, creating a virtual classroom environment. Platforms like Zoom, Google Meet, and Microsoft Teams can be used to deliver live lectures, conduct virtual office hours, and facilitate group discussions and collaborations.
This is especially useful for those students who are forced to stay at home because of their health. In this way, it will be way easier for them to catch up with the missed material. After all, they have heard a lot of information during their video classes.
A Few Tips
If you have never used any of the suggested tools, here are several recommendations that will help you introduce a chosen tool or tool comfortably for yourself and your students.
Start with simple software:
Many educational providers offer tutorials and training resources to help you get started. For example, many learning management systems offer onboarding courses that guide you through the basics of setting up your course, creating assignments, and managing student data.
Explore the software's capabilities:
Once you're comfortable with the basics of the software, take some time to explore its full capabilities. Many programs offer features that can help you enhance your lessons and engage students, such as interactive quizzes, multimedia content, and gamification elements. Experiment with different features to see what works best for your teaching style and your student's needs.
Get feedback from students:
As with any teaching tool, it's important to get feedback from your students about how they are engaging with the software. Ask students for their thoughts on the software, including what they like and what they find challenging. Use their feedback to adjust your teaching approach and modify your use of the software as needed.
Wrapping up
Incorporating software into the classroom can help teachers create more engaging and interactive lessons that support student learning and achievement. From interactive whiteboards and learning management systems to gamification software and virtual reality, there are many options available to educators. By experimenting with different software options, teachers can find the tools that work best for their students and their teaching style.