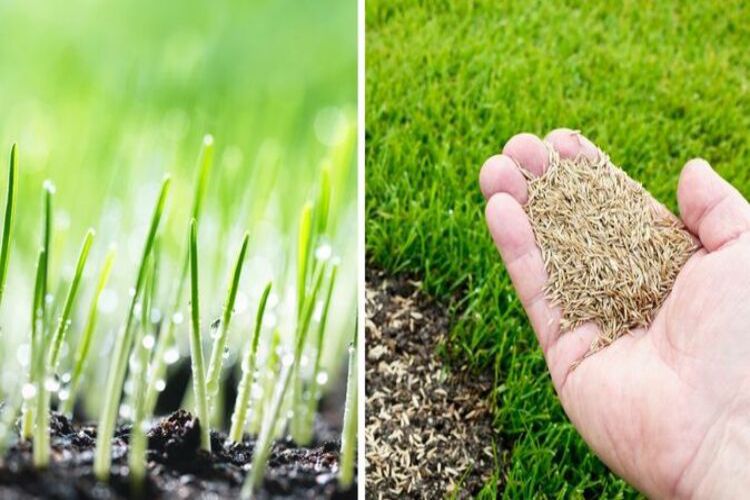 There is no better introduction to your home than a beautiful lawn. A lush, healthy lawn is the envy of any neighbor, but achieving it requires the right foundation of quality grass seed. In North America, several brands have stood the test of time by delivering exceptional grass seed products. If you are looking for quality and value when choosing grass seed for your home, you should make your choice from this list of the top six brands on the market today.
Nature's Seed
Nature Seed is a renowned name in the world of grass seeds. They have earned their place among the best grass seed brands for their regionally adapted grass seed blends designed to thrive in specific North American climates. Their commitment to producing high-quality, sustainable grass seed sets them apart. They prioritize environmentally friendly practices in their seed production, ensuring minimal ecosystem impact.
This brand offers many premium grass seed varieties suitable for different climate zones and soil types. They also specialize in native grass seeds tailored to specific regions, promoting biodiversity and ecological balance. Nature's Seed is a go-to choice for those seeking environmentally friendly and climate-appropriate options (https://naturesseed.com/grass-seed/). 
Scotts
You've probably heard of Scotts. It's a household name known for its wide range of grass seed products that can be found at all of the major retailers, like Home Depot. Plus, everyone has seen their commercials on television. Scotts has many high quality options and also provides products with unique features, such as WaterSmart Plus technology, which helps conserve water. 
Pennington
Pennington has been in the grass seed business for over 75 years, earning a reputation for quality and consistency. Their dedication to research and development ensures their products thrive on North American soil and weather conditions. When you choose Pennington, you're choosing decades of expertise.
Jonathan Green
Jonathan Green's grass seed blends perfectly balance traditional and innovative. They offer varieties that are both hardy and visually stunning. One of their specialty products is the Black Beauty Ultra grass seed, known for its dark green color and exceptional heat tolerance. Jonathan Green's products also feature enhanced disease resistance.
Hancock Seed
Hancock Seed Company specializes in providing cost-effective grass seed solutions. They offer various grass varieties, including pasture, forage, and turf grasses. Their products are popular among farmers and homeowners seeking economical options without compromising quality.
Barenbrug USA
Barenbrug is a global leader in grass seed innovation. Their products are developed through extensive research, resulting in superior drought resistance and disease tolerance. They offer various blends suitable for different climates, making them a go-to brand for professional landscapers. Their dedication to research and development has led to innovative grass seed varieties.
GreenView
Drawing inspiration from the impeccable greens of golf courses, GreenView brings the same perfection to residential lawns. Their blend of top-quality grass seed varieties ensures a thick and luxurious lawn that is sure to impress. GreenView is ideal if a professional-looking lawn is the goal.
Last words
Whether you prioritize sustainability, industry expertise, diversity, or comprehensive lawn care, these six brands stand ready to serve. The secret to an impeccable lawn is selecting the grass seed that complements your unique conditions and preferences. Each brand possesses a distinct charm, so take your time to explore the options and nurture your lawn to perfection. If you do, that beautiful lawn you are hoping for will be there in no time.