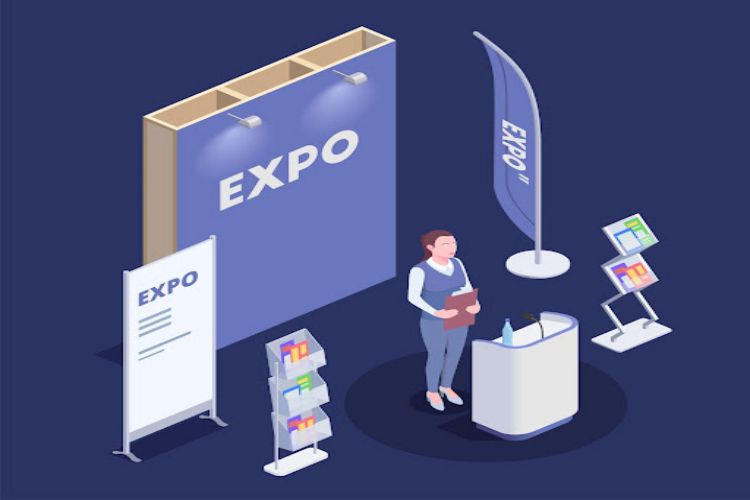 Having a standout design for an exhibition booth doesn't need to cost a fortune. With the right approach, you can get great results without breaking the bank. 
Many exhibitors are intimidated by the prospect of creating a compelling stand design with limited resources but it's far from impossible. Here, we'll give some top tips and tricks to help you save money when preparing your next exhibition stand design. But keep in mind that if you don't have the competency and resources, it's always best to hire an agency that offers stand designs for exhibition.
Focus on the Essentials
When planning your stand design, make sure to focus on the essentials that will make it look attractive and professional, such as lighting, decoration materials, and furniture. Aim for high quality in these areas, so that there's no compromise in terms of presentation. Also, avoid any unnecessary frills or over-the-top design elements to keep your costs down.
Recycle What You Can
Whenever possible, look for ways to repurpose items from previous exhibitions. This could be anything from furniture, lighting, displays, and backdrops. As long as they're in good condition, there's no reason why you can't use them for future stand designs.
Rent Rather Than Buy
Instead of buying all the items you need for your stand design, consider renting certain pieces of equipment and furniture instead. If it makes sense financially and logistically, then this can be an excellent way to get everything you need without having to make a huge investment. 
Of course, you should always do your research and make sure that you are getting a good deal before renting any equipment or furniture for your exhibition stand.
Examine Your Brand More Closely
The design of your exhibition stands should match the overall look and feel of your brand. To save money, examine the elements of your brand more closely and think about how they can be incorporated into your stand design without needing too many additional resources. This could be anything from colors, logos, imagery, and typography—all of which can be used to create an attractive stand design without going over your budget. 
DIY Where You Can
Rather than hiring professionals to put together your exhibition stand, why not try and do as much of it yourself as possible? This doesn't mean you have to forgo quality, however. With a little research and creativity, there are many aspects of stand design that you can take on. For example, why not look at ways to make your own decorations or displays rather than buying them from an exhibition supplier?
Look out for Deals
The exhibition industry is highly competitive, so keep an eye out for deals when sourcing the materials and equipment you need. With some savvy shopping around, you may be able to find some great discounts on furniture, lighting fixtures, and other items which can help to reduce the overall cost of your stand design. 
If you opt to hire an agency that offers stand designs for exhibitions, look for one that delivers great value for money. Expo Centric, for example, continues to prove why they're among the best in the business because of the quality of services they offer.
By following our tips above, you should be well-equipped to create a great-looking exhibition stand without breaking the bank. With a little creativity and some cost-saving strategies, you can create an eye-catching design that stands out from the crowd.