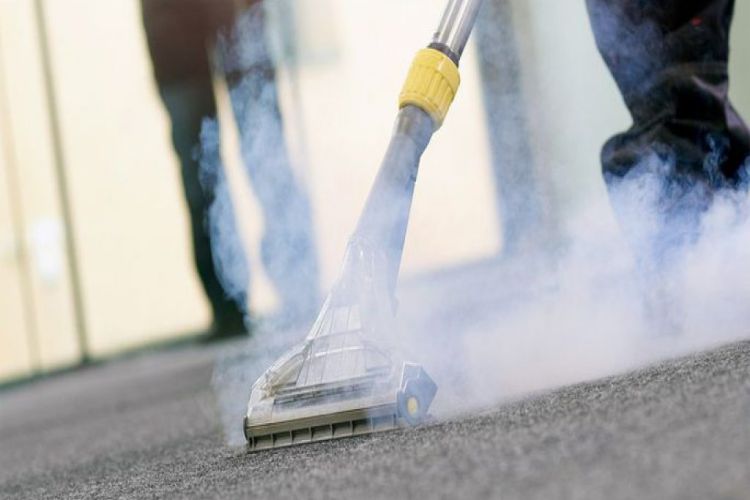 Carpets are a flooring choice among homeowners because they offer warmth, comfort, and an appealing look. However, carpets accumulate dirt allergens and stains over time, affecting their appearance and potentially impacting our health. Regular carpet cleaning is essential to maintain a healthy environment. In this blog post, we'll compare two used carpet cleaning methods: steam and traditional. We'll highlight each approach's pros and cons to help you decide.
Pros of Steam Carpet Cleaning
1. Thorough Deep Cleaning
The steam carpet cleaner method removes embedded dirt, stains, and allergens from your carpets. The high-temperature steam effectively penetrates the carpet's fibres, easily loosening and dissolving dirt particles. Moreover, this method eliminates bacteria, dust mites, and other allergens in your carpets—an advantage for households with allergies or respiratory issues.
2. Environmentally Friendly
One of the benefits of steam cleaning is its eco-friendliness. It relies on water vapour without the need for harsh chemicals. By choosing this method for your carpet cleaning needs, you reduce environmental impact while minimising exposure to toxic substances. Steam cleaning is also safe for pets and children since it leaves no residue that could harm them.
3. Quick Drying Time
Regarding drying time, steam carpet cleaning is quicker compared to traditional methods. The powerful suction of the steam cleaner effectively removes most of the moisture from the carpet, allowing it to dry quickly. This reduces the risk of mould and mildew growth and lets you return to regular activities in the cleaned area sooner.
Steam Carpet Cleaning: The Drawbacks
1. Damage
While steam cleaning is generally safe for carpets, damage or shrinkage is possible if the equipment isn't used correctly. Overly saturating the carpet or using steam pressure can cause the backing to separate or fibres to shrink. Hiring a steam carpet cleaner with experience and proper equipment is important to prevent damage.
2. Cost
Compared to traditional carpet cleaning methods, steam carpet cleaning can be pricier. The specialised equipment used for steam cleaning requires maintenance, which is reflected in the service cost. However, many homeowners find that the superior cleaning results and health benefits outweigh the upfront expense.
Traditional Methods for Cleaning Carpets: Advantages
1. Cost Effective
One of the benefits of using traditional carpet cleaning methods like carpet shampooing or dry cleaning is that they are relatively more affordable. These methods utilise less equipment and cleaning solutions, making them a budget-friendly option for regular carpet maintenance. Traditional methods can be suitable for dealing with stains or having a budget.
2. Suitable for Delicate Carpets
Certain carpets made from natural fibres such as silk or wool may not withstand the high heat and moisture involved in steam carpet cleaning. Traditional methods offer an approach to carpet cleaning, reducing the risk of damage or discolouration. If you own carpets, it's crucial to consult with a cleaner to determine the most appropriate cleaning method.
Drawbacks of Traditional Carpet Cleaning Methods
1. Less Effective for Deep Cleaning
Traditional methods may be less effective in removing embedded dirt or stubborn stains than steam carpet cleaning. For instance, shampooing might only address the surface level of the carpet fibres while leaving behind residue that can attract dirt over time. Dry cleaning, although suitable for cleansing purposes, might not penetrate enough to eliminate allergens and embedded dirt.
2. Longer Drying Time
When it comes to cleaning carpets, there are methods to choose from. Traditional methods involve soaking the carpet with cleaning solutions and water, which can result in extended drying times. This ample exposure to moisture can create an environment for mould, mildew and bacteria to grow. Moreover, waiting for the carpet to dry means avoiding using that area for a while, especially if it's a frequently used space in your home.
Conclusion
Both steam carpet cleaning and traditional methods have their advantages and disadvantages. Steam carpet cleaning is effective at deep cleaning, eco-friendly, and dries quickly. However, it can cause damage and is more expensive if not done correctly. On the other hand, traditional carpet cleaning methods are cost-effective and suitable for carpets but may need to provide more thorough deep cleaning and have longer drying times. It's important to consider your carpet needs and budget to get the best results while selecting a reputable professional.