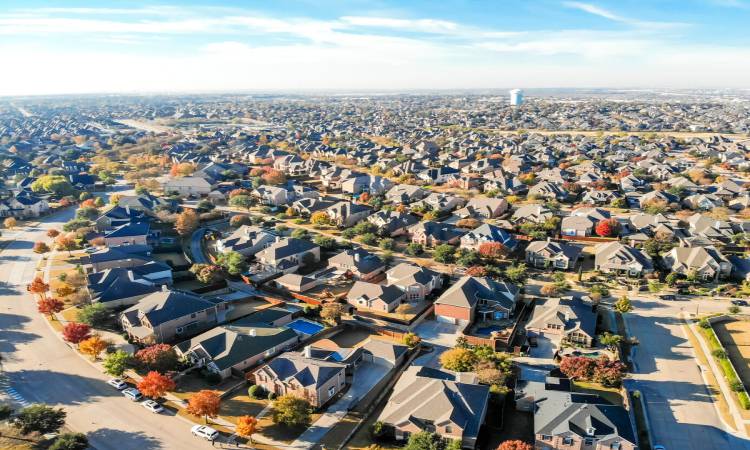 Texas is a state with a rich history and culture, famous for its cowboy lore, oil barons, and wide-open spaces. Texas has much to offer, and many people are relocating there for its unique lifestyle and opportunities. It has become one of the most popular destinations for people looking to relocate. With its booming economy, world-renowned culture, and diverse landscape, it's no wonder many people are choosing Texas Acres to make the state their new home. Here are the top five reasons why you should consider moving to Texas.
Strong economy
Texas is home to one of the strongest economies in the United States. The state has a diverse economy, but it is mainly known for its oil and gas, technology, and healthcare industries.
In addition, the state has a favorable business climate, with no personal income tax, low business taxes, and a regulatory environment that encourages innovation and growth. These benefits mean that businesses in Texas have more money to invest in their companies, which leads to job growth and higher wages for workers.
Oil and gas industry
The oil and gas industry has a long history in Texas, dating back to the early 1900s. Today, Texas is the country's largest oil-producing state, accounting for nearly 40% of the nation's crude oil production. The industry provides jobs for hundreds of thousands of Texans and contributes significantly to the state's economy.
Technology
Texas has also emerged as a hub for technology companies in recent years. The state is home to major players like Dell, IBM, and Apple, as well as numerous startups and smaller tech companies. These companies provide jobs for a highly skilled workforce and contribute to the state's economic growth.
Healthcare
Texas has a thriving healthcare industry, with numerous hospitals, clinics, and research institutions throughout the state. The Texas Medical Center in Houston is the largest medical complex in the world, with over 100,000 employees and more than 50 institutions.
Lower cost of living
Compared to other states, Texas has a relatively low cost of living, with affordable housing, utilities, and groceries. This low cost of living means your money goes further in Texas, allowing you to enjoy a higher quality of life without breaking the bank.
Cultural diversity
Texas is known for its rich history and unique culture. From cowboy boots to Tex-Mex cuisine, Texas has something for everyone. The state is home to some of the country's best museums, art galleries, and music festivals. Whether you're a history buff or a foodie, Texas has plenty to offer.
Outdoor activities
Texas is a state of natural beauty and outdoor adventure, with many activities available for those who love to explore the great outdoors. The state boasts beautiful beaches, national and state parks, and even deserts.
Beaches and lakes
Texas has a long coastline on the Gulf of Mexico, with plenty of beaches and seaside towns to explore. The state also has numerous lakes, including Lake Travis, Lake Texoma, and Lake Conroe, which offer swimming, boating, and fishing opportunities.
National parks and forests
Texas is home to several national parks and forests, including Big Bend National Park, Guadalupe Mountains National Park, and the Sam Houston National Forest. These areas offer opportunities for hiking, camping, and wildlife viewing.
Bottom line
Texas offers a unique blend of natural beauty, cultural diversity, and economic opportunity, making it an attractive place to call home. From low living costs to job opportunities, diversity, and beautiful outdoor spaces, the state's unique culture and traditions make it an excellent place for those looking for a community to be a part of. If you're considering a move to Texas, you won't be disappointed.