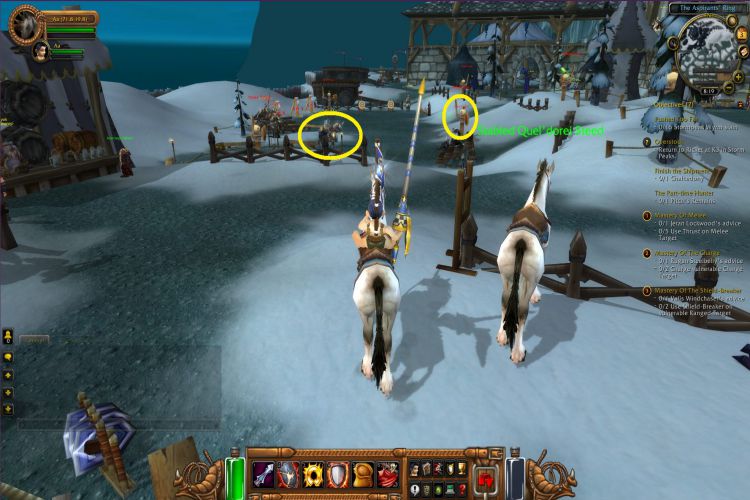 The World of Warcraft: Wrath of the Lich King Classic expansion is brimming with unique adventures and encounters, of which the Argent Tournament is a standout. This event is not just another quest hub; it's a grand jousting extravaganza that involves fighting for your faction's honor, earning prestigious rewards, and immersing yourself deeply in the Warcraft universe's lore. This article presents a comprehensive guide on how to make your mark at the Argent Tournament. However, remember that you can always skip all the unnecessary grinding by utilizing the WotLK boost classic.
The Argent Tournament: An Overview
Tucked away in the icy expanse of Icecrown, the Argent Tournament is a grand spectacle orchestrated by the Argent Crusade. Its purpose is noble and straightforward: to gather the mightiest champions from both Horde and Alliance factions, forging them into a formidable force for the looming face-off with the Lich King. As a participant, you'll represent your faction in a variety of challenges, earning reputation, rewards, and the admiration of your allies.
Embarking on Your Journey: 
The First Steps to Becoming a Champion
To participate in the Argent Tournament, you need to demonstrate your mettle by undertaking and completing a sequence of introductory quests. These quests primarily focus on acquainting you with the fundamentals of mounted combat, a vital skill for succeeding in the tournament. Once you've displayed your prowess in wielding a lance and guiding your mount, you are officially acknowledged as an Aspirant and can start participating in the daily quests available at the tournament grounds.
Ascending the Ranks: 
The Path from Aspirant to Champion
Being part of the Argent Tournament entails more than just flaunting your combat skills; it's about manifesting your unwavering dedication and tenacity. As an Aspirant, you engage in daily quests that grant Aspirant's Seals. Accumulate enough seals, and you can challenge a city champion to become a Valiant representing your faction's capital city.
Transitioning to a Valiant opens up an entirely new set of daily quests. Completing these quests awards Valiant's Seals, and with sufficient seals in your possession, you can challenge a Champion of your home city. Triumphing in this duel promotes you to the rank of Champion, allowing you to represent not just your city, but your entire faction in the grandeur of the Argent Tournament.
The Spoils of Valor: 
Champion's Seals and Their Uses
The Argent Tournament is generous to its champions, offering an array of rewards for their diligence. You can earn Champion's Seals by completing daily quests as a Champion. These seals serve as a currency that can be exchanged for various rewards, including unique mounts, pets, and heirloom items. Not only do these rewards symbolize your skills and commitment, but they also provide substantial benefits for your ongoing adventures across Azeroth.
Beyond Competition: 
The Underlying Significance of the Tournament
The Argent Tournament is about more than the adrenaline rush of competition and the allure of shiny rewards. It serves a deeper purpose by bringing together champions from different backgrounds, regardless of their faction. Amid the towering spires of Icecrown Citadel, former adversaries find common ground, uniting against a shared threat – the Lich King. In essence, the tournament underscores the shared history and collective objectives that bind Azeroth's diverse races together.
In Conclusion
The Argent Tournament is a distinctive, immersive event in the World of Warcraft universe, ingeniously blending PvE and PvP elements with faction-specific narratives and a multitude of enticing rewards. It caters to a broad spectrum of players- dedicated PvE enthusiasts, passionate PvP combatants, or lore aficionados. So, don your armor, wield your lance, and mount your steed as the Argent Tournament beckons you to prove your worth, champion your faction, and prepare for the ultimate showdown against the Lich King. As you forge alliances and battle through epic challenges, remember that the Argent Tournament is not just about triumphing over your foes but also about fostering unity in the face of a common enemy. Embrace the camaraderie, revel in the excitement, and emerge as a true hero in the World of Warcraft: Wrath of the Lich King Classic.