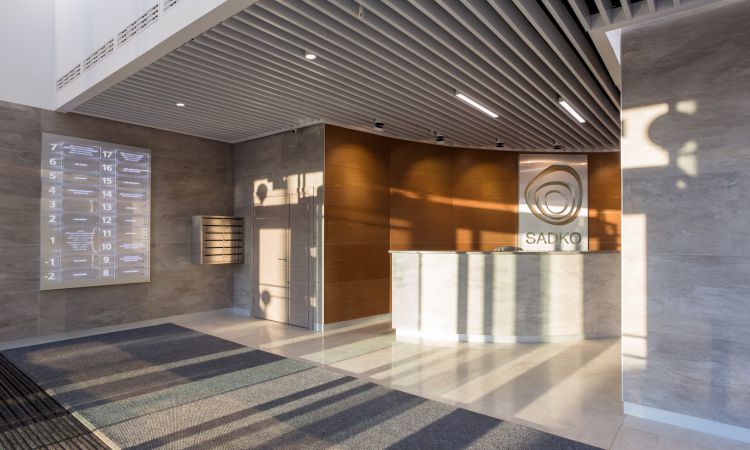 In the rapidly evolving landscape of modern businesses, there is a perpetual quest for innovative approaches to enhance operational effectiveness, security, and client satisfaction. Among these solutions, a cloud-based visitor management system has emerged as a noteworthy contender, garnering significant interest.
According to MarketsandMarkets, a cloud-based visitor management system runs software that is hosted on remote servers rather than on individual devices. These systems provide access from any device with an internet connection, meeting the demands of remote and mobile workers. The software and data for visitor management systems are securely kept in the cloud, allowing users to access them from nearly anywhere.
This modern approach to visitor registration and tracking has revolutionized the way businesses manage their guests. By leveraging the power of the cloud, organizations can streamline their visitor management processes and enjoy a range of benefits.
In this article, we will explore the numerous advantages of implementing a cloud-based visitor management solution.
Enhanced Security and Compliance
Implementing a cloud-based visitor management solution significantly enhances security and compliance within your organization. Traditional paper-based sign-in processes are often vulnerable to errors and fraudulent entries. With a cloud-based system, you can integrate advanced security features like real-time background checks and credential verification. This ensures that only authorized visitors gain access to your premises.
Furthermore, these systems are designed to help organizations maintain compliance with industry-specific and regulatory standards. This is particularly crucial in sectors such as healthcare, finance, and government, where strict regulations govern visitor access and data protection.
According to Data Privacy Manager, GDPR and HIPAA are two examples of such compliance standards that demand stringent visitor access controls and data protection. GDPR establishes global data protection standards, while HIPAA primarily concentrates on healthcare-specific privacy and security regulations. It mandates strict measures to safeguard patient data and control visitor access to sensitive information.
By automating compliance processes and maintaining digital records, cloud-based visitor management solutions provide peace of mind and reduce the risk of costly compliance violations.
Improved Visitor Experience
According to Greetly, one of the standout benefits of a visitor management solution is the significant improvement in the visitor experience. These systems prioritize efficiency and convenience, starting with the ability for visitors to pre-register online.
When visitors arrive, they're greeted with user-friendly touchscreens or mobile check-in options. This expedites the check-in process, reducing wait times and creating a positive first impression. Visitors appreciate the seamless and hassle-free experience, which contributes to their overall perception of your organization as welcoming and technologically advanced.
A positive visitor experience can lead to increased satisfaction and may even influence their decision to engage with your organization in the future. It's a small change that can make a significant impact on your brand image.
Efficient Check-in and Check-out
A cloud-based visitor management solution revolutionizes the check-in and check-out process. Traditional paper sign-in sheets are not only slow but also prone to errors and data loss. With cloud-based systems, visitors can quickly and easily sign in using user-friendly interfaces, such as touchscreens or mobile devices.
The beauty of these systems lies in the automation of data capture. When visitors sign in, their information is instantly recorded and made accessible. This streamlined approach ensures accurate and comprehensive records, eliminating the need to decipher illegible handwriting or manually input data. Not only does this save time, but it also improves data accuracy and reduces administrative burdens.
Efficient check-in and check-out processes mean your staff can focus on more important tasks while ensuring a robust and reliable visitor management system.
Real-time Monitoring and Reporting
According to Security Magazine, visitor management systems provide organizations with a real-time view of who is present within their premises. This live monitoring is invaluable for security, safety, and decision-making. Authorized personnel can access up-to-the-minute data on visitor activity, ensuring that security and access control remain paramount.
In addition to real-time monitoring, these systems generate comprehensive reports and analytics. These reports help organizations track visitor trends, identify peak visitor hours, and analyze visitor data for various purposes. Data-driven insights enable organizations to make informed decisions, such as staffing adjustments or optimizing visitor engagement strategies.
The ability to access real-time information and generate in-depth reports empowers organizations to proactively manage their spaces and continually improve their visitor management practices.
Cost Savings
Implementing a cloud-based visitor management solution offers tangible cost savings. Traditional visitor management processes, such as paper sign-in sheets, visitor badges, and manual data entry, come with numerous hidden costs, including labor and supplies.
By transitioning to a cloud-based system, organizations can significantly reduce these operational expenses. The elimination of paper and manual processes results in direct cost savings. Moreover, cloud-based systems offer enhanced security features that help prevent unauthorized access and security breaches, reducing potential liabilities and associated expenses.
In the long term, a cloud-based visitor management solution streamlines operations while protecting against financial risks associated with security incidents and non-compliance. It's a cost-effective approach that safeguards both your budget and your organization's reputation.
Scalability and Flexibility
Scalability and flexibility are hallmarks of cloud-based visitor management systems. No matter how big the business is, it can adapt to its changing needs.
The solution is highly customizable to meet individual security requirements and fluctuating visitor traffic volumes as your business expands. A cloud-based solution can be easily modified to fit in if you need to grow to several locations or conform to new compliance standards.
This scalability ensures that your initial investment remains cost-effective. You won't need to overhaul your visitor management system every time your organization experiences growth or change. Flexibility and adaptability are critical to future-proofing your visitor management processes.
Integration with Other Systems
Cloud-based visitor management systems are designed to seamlessly integrate with other essential business systems. This integration ensures that all parts of your organization work together effectively. Here are some key integration points:
Integration with access control systems allows for a seamless link between visitor management and physical security. Visitors can be granted access to specific areas based on their credentials, enhancing security.
Integration with email systems enables automatic notifications to be sent to hosts when their visitors arrive. This ensures a warm welcome and efficient hosting experience.
Integration with employee directories simplifies the process of connecting visitors with their hosts. It also ensures that visitors are always directed to the right individual or department.
This integration with other systems streamlines communication and ensures that all relevant parties are informed of visitor arrivals and departures. It contributes to overall operational efficiency and enhances the visitor management experience.
Key Takeaways
The adoption of a cloud-based visitor management solution brings numerous advantages to businesses and organizations. It enhances security, fosters compliance with industry regulations, and significantly improves the visitor experience.
Streamlining check-in and check-out processes through automation reduces administrative burdens and enhances data accuracy. Real-time monitoring and reporting empower organizations with valuable insights for decision-making.
Moreover, the cost savings, scalability, and integration capabilities ensure long-term cost-effectiveness and flexibility. By adopting this technology, organizations protect their budgets and reputations while positioning themselves as modern, efficient, and welcoming entities in an ever-evolving world. It's a strategic move towards smarter, more secure, and future-proof visitor management.