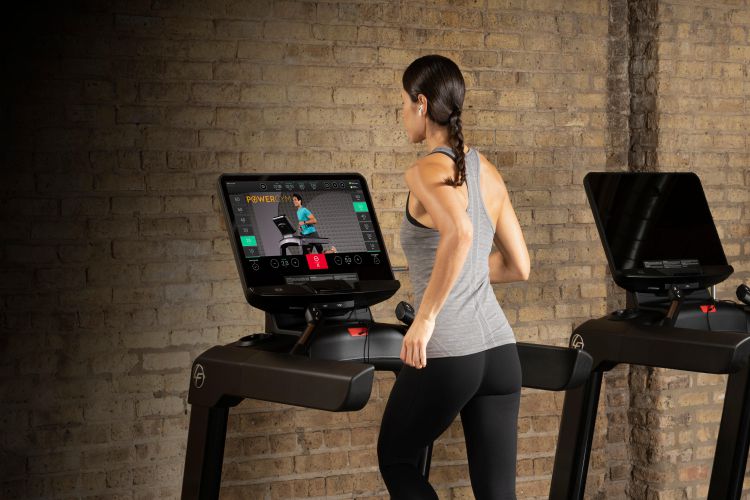 There are several positive effects resulting from the global COVID-19 pandemic. Due to the fear of developing life-threatening symptoms, many people started seeing health and fitness through a much more sophisticated lens.  
Research has shown that people have started to tackle the COVID-19 pandemic more holistically. This has caused not only a wellness boom over the past few years but also a trend called "holistic wellness." 
Even with social distancing, many were able to address their physical, mental, emotional, social, and spiritual health at home, thanks to digital health and fitness. In this article, we'll delve into their advantages and see whether they're still a good alternative now. 
More Affordable 
Staying fit and living a healthy lifestyle are typically associated with economic barriers. Examples of these are the high-cost medicines and treatments, healthy produce, workout equipment, and gym membership fees, to name a few.  
Thankfully, with the widespread digitization of healthcare and fitness, everything is much more cost-effective. Making them virtual and online means they don't require a lot more operating expenses than their in-person counterpart, reducing their overhead costs and making their services much cheaper. 
For example, virtual physical training is much more affordable than seeing a physical trainer in person. Its price generally depends on the preferred program and accessibility, which ranges from as low as $30 to $125 per hour. The best part of this option is that you can usually record your online training session and rewatch it later, allowing you to spend once only. 
In-person personal training, in contrast, has an average cost of $65 per hour. Specifically, it costs $40–50 per hour on the low end and $115–150 per hour on the higher end. With these price ranges, you're easily spending roughly $200 up to $5,000 each month but barely making a dent in your fitness goals. 
For low- to no-budget options, there are hundreds of "free" fitness and health-related apps and content to take advantage of nowadays. Just on YouTube, there were approximately 8,000 channels in the fitness community back in 2020, most of which are free of charge. 
Medicines are also becoming increasingly available online nowadays, except for those needing special care and handling. They aren't only convenient but also inexpensive because delivery fees are cheaper than today's gas and transportation costs. Besides lower costs, many online pharmacies offer discount rx drugs and pre-negotiated prices that are lower than offline stores, making them even more affordable. 
Convenient and More Flexible
Many people juggle between one thing and another these days, leaving physical fitness their last priority. This is particularly true for working parents whose children are still very young and dependent on them. 
The only time working parents can probably freely exercise is after doing house chores or when their kids are asleep, which is when most fitness centers have already been closed up. While there are gyms that run 24/7, it'll still be hard for them to go there and leave their little ones sleeping alone at night. The good news is that this is no longer a big concern. 
With digital fitness technologies, parents and other busy people can conveniently squeeze in physical training anytime, anywhere. It's even possible to choose a foreign virtual fitness trainer whose country's time zone best fits their availability. 
Additionally, many of these virtual coaches are parents themselves. It would be a good opportunity for busy parents to stay fit and relieve stress through exercising and socializing with others in similar predicaments. 
Help Overcome Gymtimidation 
Not everyone can feel confident and comfortable exercising in person at a fitness center. For example, first-time gym users end up feeling too self-conscious, causing them to be unable to work out well. 
Many women also see gyms as a hotbed of hostility. They tend to feel intimidated by strong presences, gross gym habits, baffled glares, leering looks, and unneeded handsy support by many male gym rats. 
The same goes for overweight or underweight people. Research has shown that many of them don't feel welcome and comfortable gyming at a fitness center because they're often weight-shamed by other fit gymgoers.
This intimidation felt in a gym is often referred to as "gymtimidation" or "gym anxiety." People experience it generally because of self-consciousness, lack of motivation, lack of time, and fear of being judged. 
One way to avoid gymtimidation is opting for digital solutions. As mentioned, they're accessible wherever you're comfortable and whenever you're ready, so time and place won't be a problem. For example, you may use apps if you're uncomfortable with people checking on you or watch online videos alone so you can exercise at your own pace. 
Final Thoughts
Despite the eased COVID-19 restrictions, the digital health and fitness bandwagon is here to stay. With their affordability and user-friendliness, many people will continue to use digital solutions as a good way to achieve optimal holistic wellness.