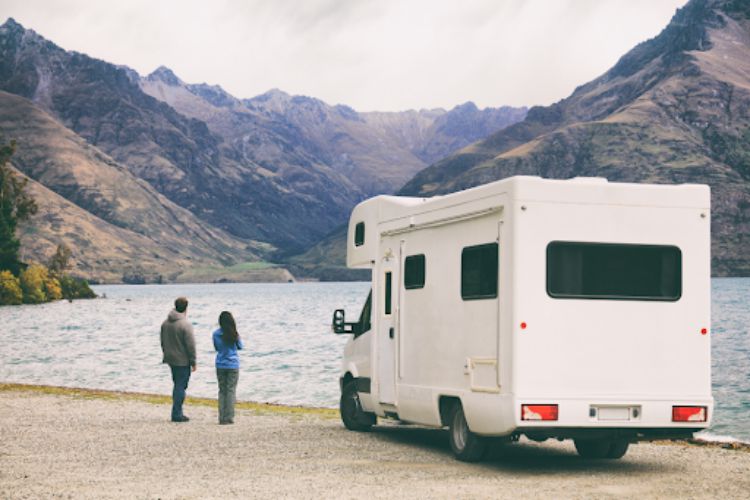 Are you tired of the same old vacations? Ready to switch it up and hit the road in a recreational vehicle (RV)? Then you are in for a treat!
There are many exciting places to explore when you take a trip in an RV. From the beaches of Florida to the mountainous national parks of the West, there are perfect RV destinations no matter what type of adventure you desire.
So, get ready to plan the vacation of your dreams. Here's a rundown of the best RV vacation ideas you don't want to miss out on.
Camp at the Magical Disney World
Camping at Disney World is one of the best RV vacation ideas you don't want to miss out on. Disney's Fort Wilderness Resort & Campground has 600 full-hookup camping sites and over 700 premium sites with electric and water hookups, perfect for an RV.
Being close to the Magic Kingdom, Animal Kingdom, and Epcot Center makes this the perfect place for family fun. There's also the Chip' n Dale's Campfire Sing-a-Long, Water Craft Rentals, the 900-acre Cypress Lake, and much more.
And there's always something exciting to do with the daily electric parade, fireworks display, and daily outdoor activities such as archery, bike riding, or horseback riding. A stay at Fort Wilderness is the perfect RV camping vacation. Let your family enjoy all the Disney magic without leaving the comfort of your RV.
Take a Trip to Niagara Falls
Niagara Falls offers so much to explore, including the Falls themselves and Niagara on the Lake's historic old town. Take a trip on the Maid of the Mist boat to get an up-close and personal view of the falls' grandeur.
RV camping is an excellent option for those wanting to make the most of Niagara Falls. With a wide array of campgrounds and RV resorts, you can find the perfect place to park your RV and explore all the area has to offer.
You can also take advantage of the many trails, parks, recreation areas, boat tours, and museums nearby. Your Niagara Falls RV vacation will be an unforgettable experience.
Visit Historic Downtown Charleston
RVing is the ultimate way to explore historic Downtown Charleston. Not only can you expect to find breathtaking views, great restaurants, and beautiful homes, but you can also experience the city in the comfort of your RV. It will be your little home away from home.
Start your RV vacation by exploring the many historical sites in the area, such as the Magnolia Plantation & Gardens, the Fort Sumter National Monument, and the Aiken-Rhett House. Then check out the picturesque streetscapes and churches that offer a glimpse of Charleston's beautiful architecture.
Enjoy the local farmers' markets and outdoor festivals and take a leisurely stroll through the South of Broad neighborhood. With so much to explore, your RV vacation to Downtown Charleston will surely be one you won't want to miss out on.
Road Trip to West Palm Beach
Exploring the attractions of West Palm Beach is sure to be an enjoyable RV road trip. With world-renowned beaches, fabulous restaurants, and lively nightlife, there's something for everyone. Not to mention, the spectacular vistas of the city skyline are sure to be beautiful.
Along the way, experience some of Florida's best attractions, such as the breathtaking Everglades National Park, or visit some of the most beloved attractions in the area, such as the Palm Beach Zoo and the South Florida Science Center.
To top it off, plan a shopping spree in Worth Avenue or Boca Raton's Mizner Park, featuring world-class stores and eateries. With plenty of activities to see and enjoy, you will create unforgettable memories from your road trip to West Palm Beach.
Enjoy Pigeon Forge
One of the best ways to truly enjoy Pigeon Forge is to stay in one of the many RV parks in the area. This way, you can take advantage of the natural beauty of the Smoky Mountains and the attractions that Pigeon Forge has to offer.
Enjoy a day of hiking, kayaking, biking, or fishing on the beautiful rivers and streams, and then relax at one of the area's many campfires or RV campgrounds. Pigeon Forge also offers many great activities, such as Dollywood, The Island, Ober Gatlinburg Ski Area, and Ripley's Aquarium of the Smokies.
There are also plenty of local eateries and bars, giving you the perfect way to end a fantastic day. With all these great activities, there's no better place to relax while enjoying Pigeon Forge in an RV.
Explore the Wilderness at Yellowstone National Park
This stunning park is filled with majestic landscapes, incredible wildlife, and countless opportunities for outdoor adventures. From camping in the backcountry and fishing in the rivers to hiking the rugged trails and relaxing around a campfire, Yellowstone truly has something to offer everyone.
As you explore this vast wilderness, you will be entranced by the incredible sights, sounds, and smells. With all the stunning natural wonders and countless recreational activities available, visiting Yellowstone in an RV is certainly a road trip vacation idea that you do not want to miss out on.
Witness the Beauty of Mustang Island
Mustang Island in Texas offers the perfect RV vacation getaway for nature lovers. You can witness the beauty of the beach with its crystal clear water and white sand.
You can also observe the local wildlife, including dolphins, sea turtles, and other marine animals. You can explore the park's more than four miles of trails that will lead you to some of the most spectacular scenery the Texas coastline offers. 
You can also visit nearby luxury RV resorts for a more memorable experience. You can book in advance at canopyrvresort.com to secure your reservation. With all these great attractions, Mustang Island offers the perfect RV vacation escape you don't want to miss out on.
Try These RV Vacation Ideas!
Our RV vacation ideas offer a unique and exciting experience you don't want to miss out on. With plenty of different locations, you're sure to find the perfect fit for your travel needs.
Pack your bags and hit the open road for unforgettable memories during your RV adventure. Get out and explore with a top RV vacation today!
Check out our other pages for fantastic travel guides. You'll be surprised by the variety of fun ways to see the world!