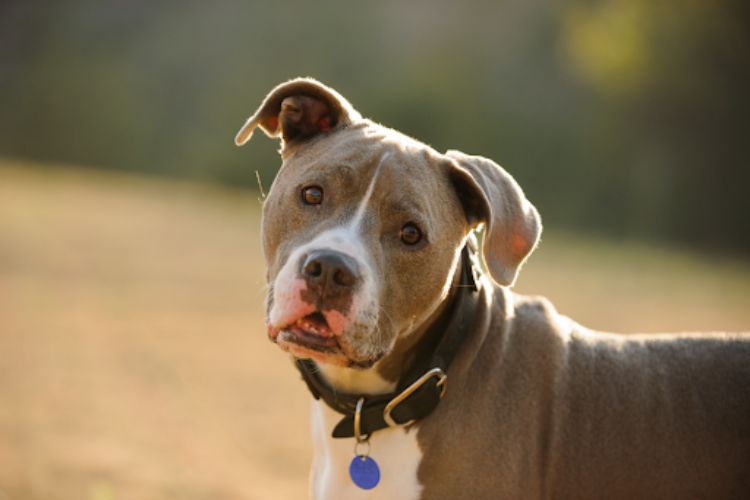 Are Pitbull Terriers really the fearsome dogs they're often made out to be? Don't believe the hype! It's time to set the record straight and discover the heartwarming truth about these misunderstood canines. Despite what many people believe, Pitbull Terriers have the potential to become cherished members of any family.  
From their affectionate nature to their loyalty, these dogs own qualities that make them great companions for people of all ages. So, let's delve into the real story behind Pitbulls and why they have the potential to be the perfect addition to your loving family unit.
Understanding Pitbull Terriers
Before diving into whether Pitbulls make good family dogs, let's first understand what a Pitbull Terrier is. The term "Pitbull" is not actually a specific breed. Rather, it is a term used to describe several breeds that share similar characteristics. The American Pitbull Terrier, Staffordshire Bull Terrier, and American Staffordshire Terrier are some of the breeds commonly referred to as Pitbulls.
Myths and Misconceptions
Unfortunately, Pitbulls have been the victims of unfair stereotypes and misconceptions. These myths have created a negative image of the breed. It led many people to believe that they are inherently aggressive or dangerous.
However, it is important to remember that a dog's behavior is influenced by many factors. This includes how they are raised, trained, and treated by their owners.
Temperament and Personality
A Pitbull Terrier, like a pocket bully, can exhibit a friendly, affectionate, and loyal temperament. They are known for their love of people. They often form strong bonds with their human family members.
Pitbulls are often described as "people-oriented" dogs. This type of dog thrives on human companionship and enjoys being a part of the family.
Interaction With Children
One important consideration when choosing a family dog is their compatibility with children. Pitbull Terriers can be excellent with kids when properly socialized and trained.
They are often patient, gentle, and tolerant of children's playful behavior. However, it's crucial to supervise interactions between any dog and young children. This will ensure safety and teach children how to interact respectfully with dogs.
Training and Socialization
Like any dog, Pitbull Terriers need proper training and socialization from an early age. Training helps them understand boundaries, commands, and appropriate behavior.
Socialization exposes them to various environments, people, and other animals. This helps them become well-rounded and confident dogs.
Training and socialization are crucial for all breeds. With consistent positive reinforcement methods, Pitbulls can be well-behaved and obedient family pets.
Breed-Specific Legislation
It's worth mentioning that in some areas, there are breed-specific laws or regulations. These laws restrict or ban certain breeds, including Pitbulls. These laws are often based on misconceptions and can be controversial. It is important to know the laws in your area and understand your responsibilities as a dog owner.
A Loving and Loyal Addition to Your Family
Pitbull Terriers can indeed be good family dogs. Despite the negative reputation they sometimes face, Pitbulls can be loving and loyal. They can be gentle companions when raised in a nurturing and responsible environment.
Remember, responsible ownership and proper training are key to ensuring a happy relationship with any dog breed. Go get your very own Pitbull Terrier today and give them the love and care they deserve!
Did you find this article helpful? If so, explore the rest of our site for more!