A dazzling smile can enhance our confidence and improve our overall well-being. Dental bridges play a crucial role in restoring a complete set of teeth, allowing us to enjoy a functional and aesthetically pleasing smile. However, an often-overlooked enemy, bruxism, or teeth grinding, can wreak havoc on these dental restorations, significantly reducing their lifespan.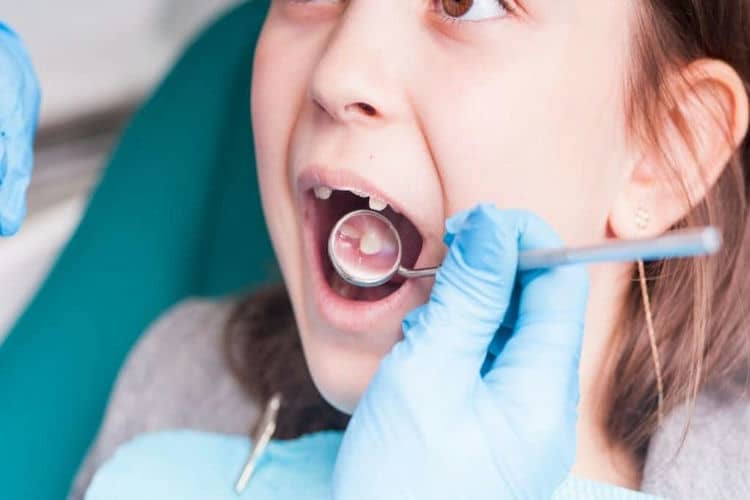 Understanding Bruxism
Bruxism refers to the involuntary and excessive clenching, grinding or gnashing of teeth. It can occur during the day (awake bruxism) or at night (sleep bruxism) without the individual being aware of it. Stress, anxiety, malocclusion (improper alignment of teeth), and lifestyle factors can contribute to bruxism. Unfortunately, the prevalence of bruxism is higher than we might imagine, affecting both children and adults.
The Impact on Dental Bridges
Dental bridges are prosthetic devices that replace missing teeth by anchoring artificial teeth to dental implants or to the adjacent natural teeth. While bridges are designed to be durable and long-lasting, bruxism can exert excessive force on them, leading to a range of problems that can shorten their lifespan.
Fractures and Chipping: The constant pressure from teeth grinding can cause the porcelain or ceramic materials used in dental bridges to chip or fracture. These damages compromise the structural integrity of the bridge, eventually necessitating repairs or replacement.
Loosening of Abutment Teeth: The natural teeth supporting the dental bridge, known as abutment teeth, may be subject to excessive strain due to bruxism. Over time, this can weaken the teeth and lead to loosening or even loss, jeopardizing the stability of the bridge.
Bridge Misalignment: The repetitive grinding motion can gradually misalign the dental bridge, causing it to shift or tilt. As a result, the bridge may no longer fit properly, affecting both functionality and aesthetics.
Increased Wear and Tear: Bruxism causes accelerated wear and tear on dental restorations. The constant grinding erodes the protective enamel layer, making the bridge more susceptible to decay, discoloration, and other complications.
Preventive Measures
Dentists from Renton WA state that fortunately, there are proactive steps you can take to protect your dental bridges from the damaging effects of bruxism:
Nightguards or Splints: Custom-made nightguards or splints provide a protective barrier between the upper and lower teeth, cushioning the impact of clenching and grinding during sleep. These oral appliances can significantly reduce the force exerted on the dental bridge, prolonging its lifespan.
Stress Management: Since stress is a common trigger for bruxism, finding healthy ways to manage stress can help alleviate teeth grinding. Engaging in relaxation techniques, such as meditation, yoga, or counseling, can provide much-needed relief and minimize the impact on your dental bridge.
Bite Correction: If malocclusion is a contributing factor to bruxism, seeking orthodontic treatment to correct the bite alignment can mitigate the excessive forces exerted on the dental bridge.
Bruxism, or teeth grinding, may seem like a harmless habit, but its impact on the lifespan of dental bridges is significant. By understanding the risks and taking preventive measures, you can protect your investment in a dental bridge, ensuring a long-lasting and functional