Home floods could be because of several reasons or external events such as bad weather conditions or internal issues, including plumbing failures. Irrespective of the fact where the water is coming from, there are necessary steps that you must take to protect your family, prevent any health hazards, save your home, and reduce costly repairs as much as possible. To ensure that it is essential that you take immediate action. If the damage is beyond repair, then you need to call a professional who can guide you and also protect your family members and property.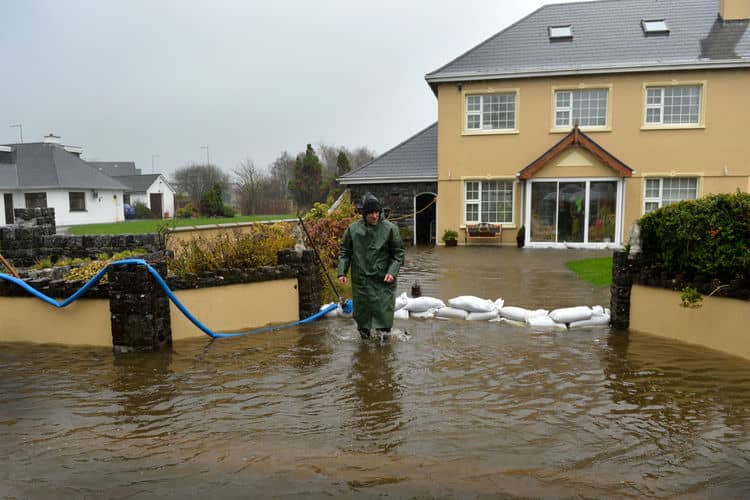 There are several things you can do when there is a house flood.
Stop the source of water
If the flooding is due to some act of nature, then you are helpless, but if not, then you should find the water source and switch it off or seal it up. The easiest way to stop the water flow is to turn off the main valve. You must locate the world before the floods reach a point when you cannot handle them, then call water emergency professionals.
Switch off the electricity
After you have found out the source of water, you need to stop all kinds of electrical appliances in your home. However, avoid walking in the flooded water to reach the fuse box. If you cannot reach the fuse box without stepping in the flood, then you need to call for restoration or flood professionals. Water restoration professionals can help you handle the situation without causing any harm.
Evacuate the property
If there is a sewage leak or bursting pipe, evacuating the premises is crucial to prevent any harm to family members. It would help if you found a safe and dry spot outside the premises and then called for emergency help. You can even go to the backyard or your neighbor's house.
You must ensure that everybody, including the pets, is safe and unharmed. If there is a national disaster, you can call for a temporary shelter. You need to ensure that everybody gets protection as soon as possible. It would help if you also taught your kids how to behave in case there is a flood.
Avoid panic when there is house flood because they are emergency professionals to help you handle the water restoration crisis. You may call Distinctive Restoration for best water restoration services.
Record every damage
In case of house flooding, you must document each aspect before cleaning up the mess. If you do not do so, then you will not get any insurance claim. You may even use a camera cell phone to photograph and file all the damaged aspects of the house. The water damage can include anything, so you must be cautious when recording things. Moreover, while recording, you should use protective gear to avoid any health hazards.
Nothing can happen when mother nature is not kind to you, so therefore, you need to call for water restoration professionals to ensure that your family property remains in safe hands.