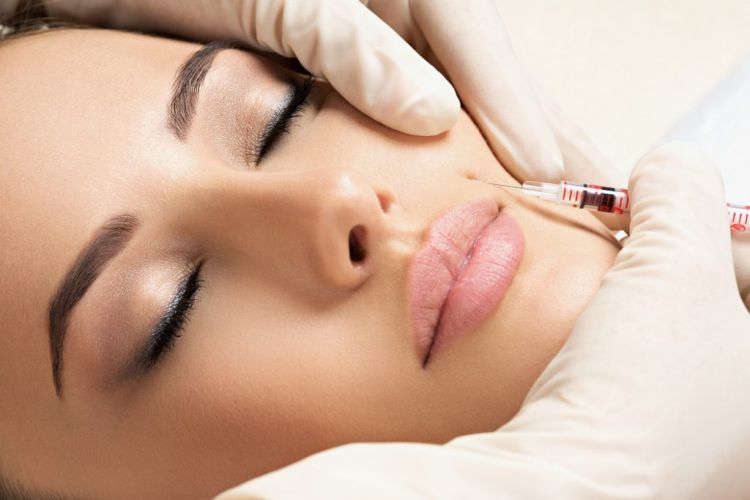 Keeping up with the ever-changing skincare industry is crucial if you want to maintain a youthful appearance. Finding the best skin care product among the many options available can be challenging.
This article will explore the hottest skincare treatments that will leave you with a radiant, youthful glow. So, grab your favorite face mask, sit back, and let's get started!
Microneedling: The Ultimate Collagen-Boosting Treatment
Have you ever heard of dermani Medspa? Their microneedling services are widely regarded as among the best available. 
Microneedling is a non-surgical technique in which tiny needles are used to puncture the skin, thereby stimulating the body's natural healing processes. 
Sounds terrifying, right? Don't worry!
The body's natural healing response to these tiny wounds actually increases collagen and elastin production. The end result? A more supple, radiant, and youthful complexion.
Some benefits of micro-needling include:
Reduction of fine lines and wrinkles

Improved skin tone and texture

Fading of acne scars and stretch marks
Chemical Peels: Out With the Old, In With the New
Who doesn't love the idea of shedding away dull, lifeless skin to reveal a fresh, glowing complexion? 
Chemical peels use acids to dissolve the top layer of the skin, effectively exfoliating and revealing new, healthier skin beneath. This treatment is perfect for those looking to address various skin concerns, such as:
Hyperpigmentation

Sun damage

Acne and acne scars

Fine lines and wrinkles
Chemical peels can range from very mild to very severe, so it's important to talk to a dermatologist about which one would be best for your skin.
HydraFacial: The Ultimate Skin Rejuvenation
If you're looking for an all-in-one treatment that cleanses, exfoliates, and hydrates, look no further than the HydraFacial.
This revolutionary treatment uses patented technology to deliver customized serums and solutions to the skin, addressing a wide range of concerns. 
You can expect to walk out with a dewy, radiant complexion after just one session! Some benefits of HydraFacial include the following:
Improved skin tone and texture

Reduction of fine lines and wrinkles

Detoxification of the skin

Enhanced hydration and overall skin health
Platelet-Rich Plasma (PRP) Therapy: A Natural Approach to Skin Rejuvenation
PRP therapy, or the "vampire facial," is becoming increasingly popular due to its effective, non-invasive methods of rejuvenating the skin.
Platelet-rich plasma is isolated from a small amount of the client's blood and then re-injected into the skin as part of the treatment.
PRP's growth factors encourage collagen production and cell regeneration, which results in a rejuvenated look. Some benefits of PRP therapy include:
Reduction of fine lines and wrinkles

Improved skin texture and tone

Accelerated healing and reduced inflammation
Conclusion
Achieving a youthful appearance doesn't have to be a daunting task. With the right skincare treatments, you can effectively address your skin concerns and reveal a more radiant, youthful glow. 
Whether you're interested in micro-needling, chemical peels, HydraFacials, or PRP therapy, it's essential to consult with a skilled skin care professional to determine the best treatment plan for your unique needs.