The opioid epidemic has been a major public health crisis in the United States for years, showing no signs of slowing down. According to the Centers for Disease Control and Prevention (CDC), over 107,000 people died from drug overdoses between 2021 to 2022.
Recovering from opioid addiction is a complex process, often involving multiple treatment methods, including medication, counseling, and support groups. However, for many individuals, recovery is further complicated by the presence of co-occurring mental health disorders.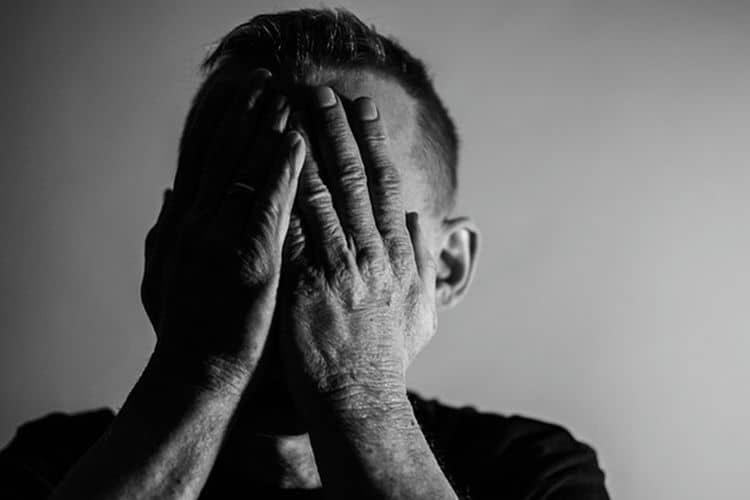 In many cases, mental health disorders may have contributed to the development of opioid addiction, and they can make a recovery more difficult.
What Is Co-occurring Mental Health Disorder? 
Simply put, a co-occurring mental health disorder refers to a situation where a person experiences two or more mental health conditions at the same time. These conditions can include anxiety, depression, post-traumatic stress disorder (PTSD), bipolar disorder, and more.
For example, someone may be diagnosed with both depression and anxiety, as well as bipolar disorder and substance abuse disorder.
This can be quite challenging because the symptoms of each disorder can interact and intensify each other, making it harder to manage them. It's common for people with co-occurring disorders to have more severe symptoms, poorer overall functioning, and lower quality of life.
Co-occurring Mental Health Disorders on Opioid Addiction Recovery
When it comes to opioid addiction recovery, having a co-occurring mental health disorder can make things more intricate.
If you're suffering from opioid addiction or know someone who does, you can seek help in Nashville, Orange County, Dallas, Riverview, and many other places across the fifty states of America for successful recovery.
Opioid addiction is a complex condition that affects the brain and behavior, and it can be difficult to treat even without additional mental health challenges. Adding a mental health disorder into the mix can be even harder to achieve and maintain sobriety. The presence of co-occurring mental health disorders can have a significant impact on opioid addiction recovery.
Here are some ways in which opioid addiction recovery patients might suffer from various co-occurring mental health disorders:
Depression
it's important to understand that depression is a common experience for many people in addiction recovery, whether they have struggled with opioids or another substance. Since addiction recovery is a lengthy process, it's normal to experience some sadness, anxiety, or other negative emotions.
However, for people in recovery from opioid addiction, depression can be especially hard. Opioids are often regarded as highly addictive drugs and are often used to manage pain.
When people stop using opioids, they may experience withdrawal symptoms and a "crash" in their mood, leading to depression.
The good news is that depression in opioid addiction recovery can be effectively treated. Various evidence-based treatments are available, including counseling, medication, and support groups that can be effective in treating depression.
Opioids are often regarded as highly addictive drugs and are often used to manage pain. Unfortunately, prolonged use of opioids can lead to chemical imbalances in the brain, which can worsen symptoms of depression.
What's more, people who are already struggling with depression may turn to opioids as a way to self-medicate and try to feel better.  They might find that opioids give them temporary relief from their negative feelings, but eventually, it makes their depression even worse.
Anxiety
Just like depression, anxiety is another common mental health disorder that can co-occur with opioid addiction.
The process of giving up a substance that your brain has become dependent on can be incredibly tough, both physically and emotionally. As a result, many people feel anxious, stressed, or overwhelmed as they work through the recovery process.
But, some unique aspects of opioid addiction recovery can make anxiety particularly difficult to manage.
One of the reasons for this is that opioids can actually change how your brain functions over time. Hence, it gets even harder for your brain to regulate emotions which can cause mild to severe anxiety.
Additionally, people who have struggled with opioid addiction may have experienced significant trauma or stressors in their lives that can also contribute to feelings of anxiety.
PTSD
PTSD, or Post-Traumatic Stress Disorder, is a mental health condition that can develop in people who have experienced or witnessed a traumatic event. For individuals struggling with opioid addiction, PTSD can be a significant obstacle to recovery and cause a great deal of mental stress.
For many people, the use of opioids may have initially served as a way to cope with the symptoms of PTSD. But, using opioids to self-medicate can quickly turn into a dangerous cycle of addiction, making a recovery from both conditions more difficult.
One of the challenges of treating PTSD and opioid addiction simultaneously is that PTSD symptoms can trigger drug cravings. That's why it's essential to have a comprehensive treatment plan that addresses both conditions simultaneously.
Bipolar Disorder
People with bipolar disorder experience episodes of extreme highs (mania or hypomania) or lows (depression), and These episodes can last for days, weeks, or even months. People with bipolar disorder are more likely to struggle with addiction than the general population.
Treating both bipolar disorder and opioid addiction at the same time can be extremely complex. Some medications used to treat bipolar disorder, such as lithium, can interact with medications used for opioid addiction treatment, like methadone or buprenorphine.
Conclusion
Co-occurring mental health disorders can seriously complicate the recovery process for individuals struggling with opioid addiction. That being said, people with co-occurring disorders can still lead fulfilling lives with proper diagnosis and treatment.
The key is to find a treatment plan that addresses all of the individual's symptoms and needs rather than just focusing on one disorder at a time.