High-speed broadband internet is vital to our economy, boosting business activity and growth. But it also provides crucial information and services to people, including access to education, healthcare, communication, entertainment, and more.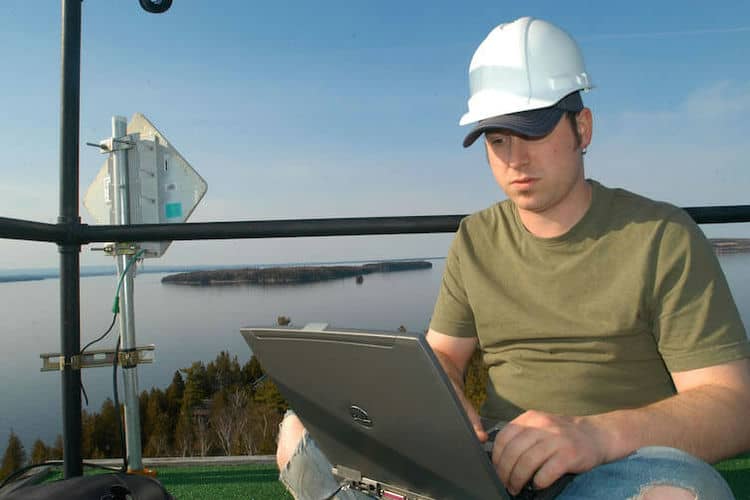 This is why broadband expansion is a critical component of any infrastructure package. But how do we close the urban-rural broadband gap while ensuring equity?
Access to Information
Internet access is an essential part of education, and it can help rural students stay current with the latest educational resources. In addition, it can level the playing field when it comes to gaining valuable skills and knowledge in a variety of fields.
Many rural communities have a rich culture, history, and natural resources that can be used to improve local economies. For example, local artists may create artwork or music that can attract visitors and increase economic opportunities.
Increasing access to information can strengthen the capacity of communities to engage in place-based economic development strategies. These strategies often involve highlighting rural regions' unique characteristics and assets and developing economic development plans that focus on those factors.
This approach is also an effective strategy for reducing poverty, particularly in rural areas. Most people living in rural areas are poor and have limited access to water, energy, land, health services, education, transport, and markets.
Poverty is a result of a combination of factors, but it can be most effectively addressed by government policies that reduce the dependency on raw labor and help build assets. These include improving access to credit and making small (marginal) landowners more efficient producers.
The government can also promote social protection, which can positively impact rural poverty and inequalities. Social protection programs can help to ensure that people have regular and adequate incomes, thereby preventing poverty.
In addition, social protection programs can have an important role in helping rural people to regain their self-reliance during economic shocks. They can help people avoid relying on negative coping strategies such as pulling children out of school or selling their assets when faced with financial hardships.
Education
Internet access can increase the likelihood that rural communities will be able to attract new businesses. This will allow them to sell products to new markets and provide jobs for local people. In addition, it will help to decrease production costs and lower transaction costs, enabling rural companies to compete on a larger scale.
Providing access to broadband services is an important way to reduce inequalities and promote economic growth. It is essential for all types of businesses, especially those that are small or start-ups.
In the United States, regional inequalities are prevalent and public policies that seek to address them have risen in importance. Broadband access could be a tool to reduce these inequalities, but there are many barriers to getting it to rural areas.
Low-income families often face barriers to accessing quality education due to financial constraints. Initiatives promoting the use of the internet for SNAP recipients can play a crucial role in providing educational resources and opportunities.
Another barrier is infrastructure. Rural communities sometimes lack the necessary infrastructure to provide broadband services, such as power lines or telecommunications conduits. Depending on the type of network, expanding and strengthening existing infrastructure can be costly and time-consuming.
Finding the right type of fiber or copper cable needed to connect rural communities to high-speed networks can also be a challenge. These challenges can be overcome with incentives, such as subsidies.
Higher education levels have been shown to increase incomes and employment, both in urban and rural areas. This is because higher levels of education can result in improved academic achievement, which boosts a community's future economic prospects. Additionally, education plays an important role in the development of a sense of discipline and a spirit of cooperation, both of which contribute to a community's future growth.
Communication
Communication is an essential part of our society. It plays an important role in a wide range of aspects, from health and education to entertainment and business. It's crucial for rural economic development because it can help communities access information and resources they might not otherwise have.
It's also crucial for emergencies because internet networks can let citizens stay updated on Amber Alerts and dangerous situations in their area. It's also a vital tool for businesses, as it can connect them to employee payroll, direct deposit, and online banking services.
Despite its importance, Internet access is still difficult to provide in many rural areas. Whether it's due to a lack of infrastructure or an inability to afford it, large gaps still need to be addressed.
For example, in the United States, high-speed broadband is available only about 72 percent of the time. That number is even lower for people of color in rural counties, where racial segregation and geographic disparities paired with a monopolistic market often prevent providers from investing in and expanding affordable services.
That's why governments and private companies must ensure that everyone in rural communities can access high-speed internet. They can do this by funding internet access programs and infrastructure.
In addition to improving communication, internet access can help rural residents build up their household education and health human capital. These factors can improve happiness, enabling rural residents to enjoy better living conditions.
The study has shown that internet use significantly improves household education human capital and household health human capital, thereby enhancing the happiness of rural residents. However, it is important to note that this effect is insignificant for households with a large family workforce.
Entertainment
Internet access can potentially drive economic development in many ways, promoting entrepreneurship and expanding business opportunities. Small businesses and entrepreneurs can find partners online, collaborate on projects, share resources, and connect to new markets. This can increase revenue and create new jobs.
Studies show that access to broadband infrastructure and digital skills boost productivity in developing and developed countries. It also increases access to healthcare, telemedicine, education, and online social networks, among other benefits.
Broadband can also stimulate economic growth in rural areas, especially when it's provided through government programs or private investment. These projects can increase employment, property values, and tax revenues. Moreover, they can boost small businesses and entrepreneurial activity by providing online training, networking opportunities, and access to critical information.
Several studies suggest that firms with better internet connectivity sell more products and export more often. They can also reduce price dispersion and uncertainty over product quality. However, there are questions about whether these effects are consistent across different firms and sectors.
Another study finds that firms located in smaller rural towns are more likely to get a boost from government broadband projects than those in larger counties. This suggests that broadband policies should be targeted to remote areas with a higher potential for economic growth.
Increasing access to the Internet can also have positive impacts on a community's sense of happiness. A recent study found that rural residents who use the Internet tend to report higher levels of happiness than those who do not. This is in line with previous research showing that the Internet can promote a person's happiness and well-being and increase life satisfaction.
Business
Reliable Internet Access is the key to rural economic development. It allows businesses to communicate with customers and suppliers, compete for new business, and offer telework options. This enables them to attract workers, who will have spillover effects that can help create other jobs in the area.
Several studies have shown that rural communities with better Internet access experience higher firm creation and growth rates than those without the technology. This is particularly true for women-owned nonemployee businesses.
Broadband is also important for agricultural production. It helps farmers track and respond to market conditions, manage their finances, and use precision agriculture tools that enable them to predict needed inputs and increase yields.
Additionally, reliable Internet access is critical for healthcare providers and pharmacies that need to offer remote telemedicine services. It also allows them to connect to real-time controlled substances (opioid) registries and fight the opioid crisis by providing addiction treatment counseling remotely.
In addition, Internet access is essential for small businesses that cannot afford to expand their operations with costly new facilities. It allows them to offer telework, which positively impacts employment levels and economic growth.
Similarly, rural residents can benefit from the Internet by improving their household education and human capital. This increases their subjective well-being and happiness.
As a result, the government should provide rural areas with a digital interface that facilitates access to various learning resources. This is especially necessary in a time of declining education and increasing unemployment.