A strong safety program is a critical aspect of a successful business. It can increase job satisfaction, productivity, and employee morale.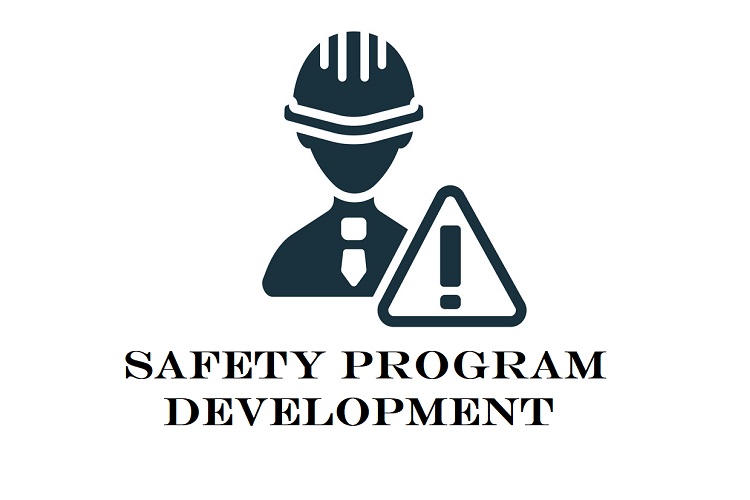 A well-designed safety program requires a long-term commitment from management and employees alike. This is why it is vital that workers participate in developing and implementing the safety program.
Increased Job Satisfaction
Keeping your workforce safe is a difficult task, but it's vital. A safer work environment can help you avoid downtime, reduce costs, and improve employee morale.
Increased job satisfaction can be achieved by offering employees a positive working environment and other perks such as health benefits and opportunities for career progression. These perks can be designed to increase both intrinsic job satisfaction and extrinsic job satisfaction.
Workers who are satisfied with their jobs have the motivation to put in more effort and produce better results. They are less likely to take shortcuts or make simple mistakes and more likely to communicate with their co-workers about safety hazards.
This increased productivity can lead to improved financial performance. Businesses that are able to keep their staff happy and productive tend to be more profitable than their competitors.
A positive workplace culture can also help you attract new talent and retain your current employees. This is especially important for those in industrial roles, as these employees are often required to use sensitive materials and complicated machinery, which can pose a serious threat of injury.
In order to increase the effectiveness of your safety program, management must be involved. Managers must take responsibility for safety and regularly survey their employees to gauge their morale levels.
Including safety in your company's mission statement and involving the executive team in setting safety-related goals is also critical. This way, everyone in the organization understands that keeping the workplace safe is a priority.
Finally, managers must provide their employees with the tools and training they need to safely perform their duties. This can be achieved by providing safety-related training courses or ensuring employees receive regular refresher courses and safety assessments.
Employees who are satisfied with their jobs are more likely to stay with the same employer and perform their duties efficiently. This can help you save money on rehiring and retraining expenses. In addition, happy employees are more likely to recommend your business to friends and family members. This can also help your business gain new customers and boost its bottom line.
Increased Productivity
Disengaged employees are more likely to take shortcuts, do things that don't contribute to the company's goals, or don't put in the effort necessary to get the job done. This can affect productivity and employee morale in a negative way.
A strong workplace safety culture can improve employee morale in several ways. First, it will help to build trust and foster teamwork. It will also make employees feel safe and secure, so they are willing to give more of their time and effort to the company's success.
Second, it will help to boost productivity by improving the ability to complete jobs in less time. This can improve the bottom line and lead to higher profits.
Third, it will improve employee morale by ensuring that all employees understand the impact of their actions on others. It will also help to reduce the likelihood of injuries and accidents in the workplace.
Fourth, it will improve the safety culture by ensuring all employees are held accountable for their job duties and safety policies. It will also allow for better communication among workers and managers and give them a better understanding of safety supplies and when to use them.
Fifth, it will help to ensure that workers are trained to be aware of any potential safety issues and that these issues are addressed accordingly. It will also help ensure that all employees are informed about any changes planned for the workplace.
Sixth, it will help to ensure that all employees are given the tools and resources they need to be successful. It will also help to ensure that all safety procedures are followed and that all employees are involved in the process of developing them.
Seventh, it will help to ensure that employees are properly rewarded for their efforts in the workplace. It will also help ensure that all workers are properly notified of any changes to the safety program and that they know what they need to do to comply with them.
Lastly, it will help to ensure that all employees understand the benefits of working in a healthy environment. It will also help to ensure that all workplace injuries and illnesses are properly reported and dealt with in a timely manner.
Increased Employee Engagement
Employee engagement is a key factor in your company's success. It increases productivity, reduces absenteeism and turnover rates, improves customer experience, and more.
When employees are engaged, they better understand what it means to be a part of an organization and feel empowered to take on their roles. They work harder and stay longer. They're less likely to be unhappy in their jobs and are more likely to share their feelings with other team members.
Managers can also play a crucial role in employee engagement by coaching their direct reports on what they need to do and how their work contributes to organizational success. However, many managers don't have the skills to do this, so leaders need to train them to coach their staff and hold them to high standards.
Another way to increase employee engagement is to provide opportunities for professional development, which helps workers improve their skills and advance in their careers. This can include training on new technology and other industry-specific issues and introducing a mentoring program that connects new hires with veteran employees.
It's also important to foster a workplace culture prioritizing health and well-being so employees can focus on their work without distraction. This can include offering meditation classes or mental health days, encouraging healthy eating habits, and stocking the kitchen with nutritious snacks.
Finally, a healthy and happy workforce is less likely to be sick or injured on the job. This can help your business stay profitable and save on medical costs, especially in a crowded healthcare system.
Overall, improved employee morale can improve productivity and efficiency, leading to increased revenues and profits for your company. In addition, employee engagement can lead to reduced turnover, as workers don't leave your business just because they don't enjoy their jobs.
Safety is one of the top areas where engagement can be boosted, as workers are more likely to show up to work and do their job when they're committed to making their workplace safe. This is because highly engaged employees are more likely to be mindful of their surroundings, and they're more likely to take precautions to prevent accidents.
Increased Morale
When employees feel cared for and supported by their company, they're intrinsically motivated to bring their best work to the table. This is why a high-morale workforce is more productive, happy, and loyal to the company they're working for.
One of the most effective ways to improve employee morale is through safety program development. A strong safety program helps prevent worker injuries, reduce loss from accidents, and increase overall satisfaction in the workplace.
Developing a safe, healthy, and secure workplace is the responsibility of all employees. Workers must recognize hazards, report them immediately, and be trained to respond to them.
Managers and supervisors need to be involved in the development of a safe workplace, including conducting inspections and establishing a reporting system for workers to notify management and colleagues about hazardous situations or issues. A safety program should also include training and communication regarding the importance of safety and the benefits of following the program's guidelines.
Employees need to know that their employer is taking their safety seriously and that they can communicate about health and safety concerns with their managers or co-workers without fear of retaliation. Using simple yet powerful communication tools like email, chatrooms, and team messaging platforms can encourage workers to share their ideas about improvements to the program.
Encouraging employees to apply their values to their jobs is another way to boost morale. Many professionals thrive on recognition and praise, so giving them a sense of their value to the company and team can help them feel more empowered and inspired to perform their best work.
Offering flexible hours, paid time off, and conversations about self-care are great examples of ways to address employee needs outside of the workplace. These initiatives free up employees to focus on their personal lives and responsibilities, which increases their happiness and job satisfaction.
Involving your managers in the development of a safety program can be an excellent way to improve employee morale and boost company culture. Leaders who commit to safety and participate in the program can lead by example, and they'll be better equipped to encourage employees to be active participants in the development of a safer workplace.