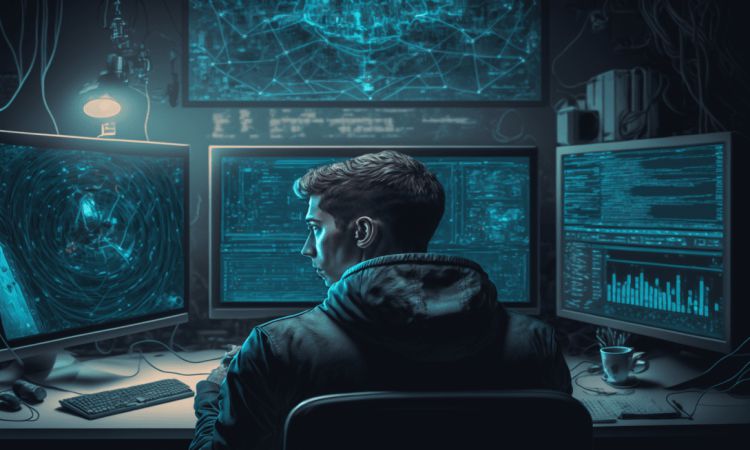 Cybersecurity is one of the most important aspects of modern technology. It involves protecting data and systems from internal and external threats using robust measures like firewalls and antivirus software.
It also encompasses encrypting private client information so that it cannot be accessed by anyone but authorized personnel. It is essential to have a good network security solution in place as it increases customer confidence and protects the company's reputation.
Security Browser Extensions
Browser extensions can add various custom functions to your Web browsing experience. These small pieces of software can add features like dark mode, spell-checkers, ad-blockers, and more. However, browser extensions can also expose you to various security risks.
Malicious browser extensions have been a massive problem for years and are an attractive target for attackers because they typically have special permissions to access your personal information. The good news is that IT, like IT Solutions for Life Sciences Businesses in Boston, can mitigate these risks without sacrificing browser UX.
IT can start by ensuring visibility into all Chrome extension permissions and settings across the organization. The Microsoft 365 Vulnerability Management platform includes a browser extensions page that provides admins with a list of all extensions installed on managed devices. Selecting an individual extension from the flyout pane will display detailed information on that specific permission, including the number of managed devices it's currently running on. The IT team can then take action accordingly.
Intrusion Detection Systems
Despite the proliferation of firewalls, antivirus software, and other cybersecurity tools, cyber attacks are becoming increasingly common. Recent high-profile hacks, like the Colonial pipeline hack that rendered the system unusable for more than a week, show the potential harm that can result from such attacks. Enterprises need a comprehensive security setup that includes intrusion detection systems to avoid falling victim to these attacks.
An IDS is a network-based tool that analyzes traffic, looking for and reporting malicious activity. It can be either signature-based or anomaly-based. Signature-based IDS solutions look for specific patterns in network traffic, alerting IT when those patterns are present. Anomaly-based IDS solutions build models of normal behavior and identify anything that deviates from those models as a possible attack.
An IPS is more advanced than an IDS because it reports on suspected attacks and takes action to prevent them. It can take several automated actions, including alerting administrators, blocking traffic, and resetting connections. An IPS can also perform deep network traffic analysis, enabling it to detect and block attacks that other solutions may miss quickly.
Biometric Technology
Businesses use biometrics to verify a user's identity to access sensitive data and applications. They provide a layer of security that's more secure than traditional passwords and codes because they capture an individual's unique identity and can't be cracked or compromised like information stored in databases.
Biometric authentication systems use fingerprint scanning, iris or facial recognition, and voice verification to confirm a person's identity in real time. They are often deployed by companies such as banks, insurance providers, sharing and gig economy platforms, e-learning centers, and government agencies to authenticate users remotely.
However, even though they offer improved security over code-based solutions, biometrics could be more foolproof. Hackers can still find ways to breach the databases that contain this sensitive information, which is why it's essential to have a fallback verification method that uses an alternative form of identification. The best biometric security solutions will adapt rejection or acceptance rates to precise situations.
User Authorization
User authentication and authorization are two crucial information security processes that can help prevent unauthorized data breaches. Authentication verifies who a person is, while authorization determines what they can see or do in a digital environment. Authentication is accomplished through passwords, one-time pins, biometric information like thumbprint scans, and other security measures that protect a user's identity in the face of a cyberattack.
When authentication is not secure, the damage caused by a cyber attack can be extensive. This includes the loss or corruption of sensitive data, significant disruption to customer service, and a damaged reputation that can last long after other damages have been repaired. Implementing Privileged Access Management strategies and technologies can help you secure your user authentication process, minimizing the impact of a cyberattack on your business. This also minimizes the risk of users accidentally sharing their login credentials with another employee. This type of vulnerability is called credential theft and can be prevented with zero-trust network models that utilize micro-segmentation.