Security is one of the pillars of safety and peace of mind. Security measures are essential in any environment or business. This is especially true for the industrial sector.
The emerging threats of industrial cybersecurity are affecting every business. Thus, it is causing companies to have to shuffle their operations and implement new industrial security solutions.
Now, more than ever, it is so important to be aware of the latest trends in industrial security protection. So, read on!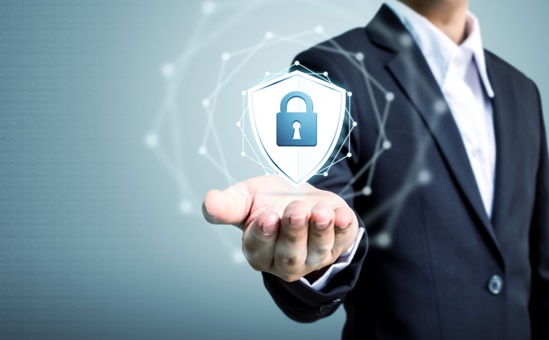 Artificial Intelligence and Machine Learning 
One of the latest trends in industrial security solutions is the integration of AI and ML. These technologies offer:
advanced predictive analytics
real-time threat detection
automated response capabilities
AI and ML can be used to monitor systems for unusual behavior or potential cyber-attacks. They can also identify patterns from data streams to predict future threats and take proactive measures to prevent them.
This integration of AI and ML in industrial security management allows for a more efficient and effective response to potential threats. It helps in reducing the risk of downtime and loss of assets.
Internet of Things (IoT) Security
The rise of IoT devices has also increased the need for industrial cybersecurity. With the increasing number of connected devices, there is a higher risk of cyber attacks. Therefore, IoT security has become a major concern for industrial businesses.
Industrial IoT security solutions involve implementing measures to secure devices and the data they transmit. This includes:
authentication
encryption
regular software updates
This can help to patch any vulnerabilities. So, businesses need to stay updated on the latest IoT security protocols and implement them in their industrial security systems.
Cloud-Based Security Solutions
Cloud-based security solutions are becoming increasingly popular in the industrial sector due to their scalability and cost-effectiveness. These solutions offer real-time threat detection and response. It serves as a reliable service to secure the storage of data.
By using cloud-based security solutions, industrial businesses can centralize their security protocols. They can have a more holistic view of their security posture. This allows for better management and monitoring of potential threats.
Biometric Authentication
Biometric authentication is a technology that uses physical or behavioral characteristics to verify a user's identity. This is becoming more prevalent in industrial security solutions. It is because it offers a more secure and convenient way of authentication.
Biometric authentication can be used for access control. This includes granting entry to restricted areas only to authorized personnel. It can be used for logging into systems or devices. This helps in reducing the risk of unauthorized access.
Even the best environmental services or industrial waste management companies are using biometric authentication. This helps to secure their facilities and sensitive data.
Blockchain for Data Integrity
Blockchain technology is being explored for its potential to enhance data integrity in industrial security solutions. By using a decentralized and tamper-proof ledger, blockchain can ensure the authenticity and accuracy of data.
This is particularly useful in industries where data manipulation or fraud can have severe consequences. This includes the manufacturing or supply chain management.
Stay Ahead with Industrial Security Solutions
As technology continues to advance, so do the threats to industrial security. However, businesses can then proactively protect their assets and data from potential cyber-attacks.
Industrial cybersecurity should not be taken lightly. We know that the consequences of a breach can be catastrophic. So, stay ahead by exploring cutting-edge technologies!
Safeguard your industrial assets and stay ahead with industrial security solutions.
For more helpful articles, visit our blog. We've got more!