When it comes to siding replacement, there are many options available for homeowners to choose from. However, not all lap siding is created equal – there are actually several types of lap siding to consider when looking at your options.
In this guide, we'll take a closer look at the different types of lap siding and help you find the perfect fit for your home. So let's dive in and explore the world of lap siding options!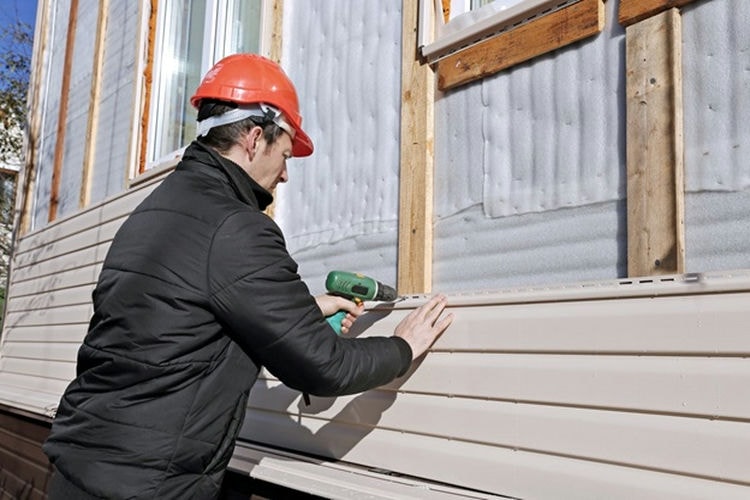 Clapboard Siding
Clapboard siding, also known as horizontal lap siding, is a popular choice among homeowners due to its traditional look and versatility. It consists of long planks that overlap each other horizontally, providing a clean and classic aesthetic to any home.
One of the main advantages of clapboard siding is its durability. Made with strong materials such as fiber cement or vinyl, it can withstand harsh weather conditions and last for many years with minimal maintenance. Additionally, it can be painted in any color of your choice to match the style and design of your home.
Dutch Lap Siding
Dutch lap siding is similar to clapboard siding in its horizontal installation but has a unique curved edge at the bottom of each plank. This subtle detail adds a touch of elegance and character to the exterior of a home.
One of the benefits of Dutch lap siding is its ability to create visual interest on a home's exterior. The curved edge reflects light differently, creating shadows and depth that can make a home stand out in the neighborhood. It also offers a more textured look compared to traditional flat lap siding options.
Channel Rustic Siding
Channel rustic siding is a type of lap siding that features wide boards with a channel or groove running vertically down each plank. This creates a shadow effect and adds texture to the exterior of a home, making it an eye-catching choice for homeowners looking for something unique.
One of the main benefits of channel rustic siding is its ability to hide imperfections on a home's exterior. The channels help to conceal any unevenness or blemishes, giving the appearance of a smooth and flawless surface.
Additionally, channel rustic siding is available in different materials and can be installed horizontally or vertically, providing endless design possibilities for homeowners.
Board and Batten Siding
Board and batten siding is a vertical lap siding option consisting of wide planks with smaller strips (battens) covering the seams between them. This type of siding provides a rustic and charming look to homes, often seen in traditional or farmhouse-style architecture.
One of the advantages of board and batten siding is its versatility in terms of design. It can be installed vertically or horizontally, depending on the desired aesthetic.
It can also be combined with other types of lap siding for a unique look. Additionally, it is available in various materials, including:
This allows for customization to fit different budgets and preferences. Whether you are picking this lap siding or another, it's always best to consult the experts. So click here for roofing services and expert advice.
Discover These Types of Lap Siding Today
When it comes to choosing the right lap siding for your home, it's important to consider not just the aesthetic appeal, but also factors like durability, maintenance, and budget. Hopefully, this guide has given you a better understanding of the different types of lap siding available. Discover how they can enhance the look of your home.
For more informative reads, visit our blog.